Smithsonian Events Week of 3/23-27: Marcel Duchamp, The Peacock Room and more!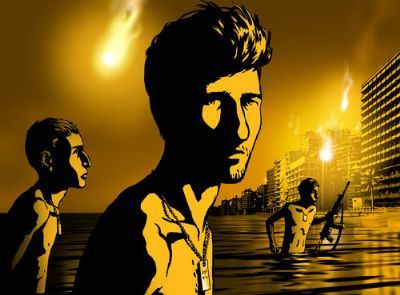 Monday, March 23: Historic Theater: Letters Home
Deliver the letter, the sooner the better. During times of war, correspondence is of critical importance to the service-people who are far away from home. See how the art of letter writing has evolved over the years in this dramatic presentation that looks at the American wartime experience through letter writing from the Revolution to the present day. Free. Repeats daily. American History Museum, 11:00 AM, 1:00 PM, 2:30 PM and 4:00 PM
Tuesday, March 24: Tour of the Peacock Room
The Freer could not be more proud of the Peacock Room, a tour de force of interior design executed by James McNeill Whistler. (Believe me, you know this guy by way of his mother.) Come learn about the controversy surrounding the creation of the Peacock Room and enjoy other works by Whistler currently on display. Free. Freer Gallery, 1:15 PM
Wednesday, March 25: Why Is Astronomy So Popular?
On deck to answer that question is David H. Levy. (This is the guy who, with Eugene and Carolyn Shoemaker, discovered the Shoemaker-Levy 9 comet, which collided with Jupiter back in 1994.) The festivities begin at 6 and will include a planetarium show and an opportunity to meet David Levy who explores why we are so fascinated by the sky. Free, but tickets are required. To reserve your ticket, please use the online ticket request form or call 202-633-2398. National Air and Space Museum, 6:00 PM
Thursday, March 26: An Evening With David Polonsky
Animator/illustrator David Polonsky, who worked on the animated film Waltz With Bashir which deals with the 1982 war in Lebanon, will discuss his work on the film. Free. Hirshhorn, 8 PM
Friday, March 27: Marcel Duchamp Symposium
So, just what is so darned significant about a urinal signed "J.R. Mutt" or a postcard of the Mona Lisa with a mustache drawn on? Love him or hate him, Marcel Duchamp has instilled himself in the pantheon of notable 20th century artists. Find out why in this symposium on this French surrealist. Free. To reserve a seat, e-mail [email protected] or call 633-8330. National Portrait Gallery, 1 PM-6PM