Smithsonian Events Week of 1/5-1/11: Bette Davis and George W. Bush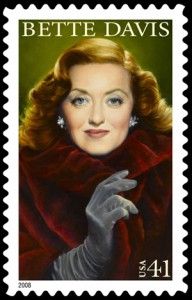 Monday, January 5: Portrait of George W. Bush
After eight years in office, President Bush is now a museum piece. Come see the newest addition to the National Portrait Gallery's Hall of Presidents, which marks the first time the gallery has exhibited the official portrait of a sitting president. Free. National Portrait Gallery.
Tuesday, January 6:
Nothing special scheduled for today. Tour the national mall and enjoy the good ol' standbys.
Wednesday, January 7: Children's Program: "Hok-noth-da"?"
"Hok-noth-da?"—which means, "Did you hear?" in the Shawnee language—beckons young children to come gather 'round to hear stories by or about Native Americans. Ideal for persons aged 5-9. Free. National Museum of the American Indian, 11 AM. Repeats January 21.
Thursday, January 8: Rapunzel
She's the girl with the golden hair and she's letting it all hang out in her pursuit of happiness. The Puppet Co. conveys this timeless tale with hand puppets and is sure to entertain the young as well as the young at heart. Tickets required. Rates are: $6 adults; $5 children (ages 2-16); $4 Resident Members. S. Dillon Ripley Center, 10:15 and 11:30 AM. Repeats January 9.
Friday, January 9: Iranian Film Festival: Banana Skin Film
Hamid is a workaholic who suddenly discovers that he's dead but finds pleasure in the afterlife as a prankster of a spirit. This film is free, but assigned seating is in effect due to high demand for tickets. Up to 2 free tickets will be distributed per person 1 hour before show time. Freer Gallery of Art, 7:00 PM. Repeats January 11 at 2:00 PM.
Saturday, January 10: Philatelic Movies: Jezebel and Hallelujah!
In 2008, Bette Davis was depicted on her very own stamp—curiously sans cigarette—and benchmarks of black cinema also received philatelic tributes. Today, the National Postal Museum will show the movies that inspired these miniature works of art.
Jezebel is the cautionary tale of why good girls shouldn't wear red dresses to the most important social event of the year. (Why you may ask? Because you can't marry Henry Fonda and live happily ever after if you do, that's why!)
Hallelujah! is the first sound film directed by King Vidor (The Crowd) and sports the music of Irving Berlin. The film tells the story of a sharecropper who falls for a nightclub singer and was added to the National Film Registry in 2008, joining the ranks of 499 other historically, culturally or aesthetically significant films.
While I have yet to see Hallelujah! for myself, I will offer this advice: movies from this era released by major studios that feature a non-white cast are prone to racial stereotypes. If you are able to attend, be able to brace yourself for potentially politically incorrect entertainment.
Movies are free to the public and seating is first-come, first-served. National Postal Museum, 3:00 PM.
Sunday, January 11: ImaginAsia Family Program: Down By The Sea
Artists Dwight William Tyron and Hiroshi Sugimoto plied their craft to explore the sea and sky. Now you can too at this workshop at the Freer Sackler Gallery. Explore the works of Tyron and Sugimoto and then head to the classroom to create your own seascapes fit to tack on the fridge. For ages 8-14. Children must be accompanied by an adult. Reservations are required for groups of 8 or more. To make reservations, call 202-633-0461. Free. Freer Gallery, 2 PM. Repeats January 17, 18, 24, and 25.