Smithsonian Events for the Week of September 7-11: Shirley Temple, National Zoo Photo Club, V-2 Rockets and More!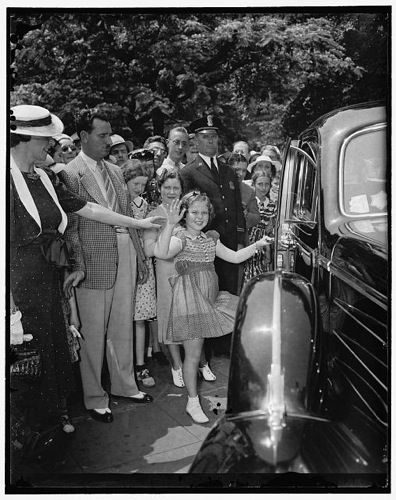 Tuesday, September 8: FONZ Photo Club
If you're a shutterbug with a penchant for snapping shots of critters, come on out to the National Zoo and participate in the FONZ (that's Friends Of the National Zoo for those of you who think Henry Winkler when they see the word, FONZ) photo club's monthly meeting. Share your photos, hear from speakers and learn about new techniques that may help you capture that picture perfect moment. You must already be a FONZ member to participate. For more information on the FONZ photo club and how to participate, check out their website. If you would like to check out photographs that capture the beauty of our natural world, check out selections from Smithsonian magazine's 6th annual photo contest. (Selected photographs are on display at the Smithsonian Castle building until January 17, 2010.) National Zoo, 7:00 PM
Wednesday, September 9: The V-2 Rocket's Attacks on London and Paris: Ask an Expert
Mike Neufeld from the National Air and Space Museum's Space History Division, discusses the V-2 rocket attacks on London and Paris during World War II in this lunchtime mini-lecture. Free. Air and Space Museum, 12:00-12:15 PM
Thursday, September 10: 1934 Film Series: Stand Up and Cheer!
Shirley Temple helped America through one Great Depression—so who's to say she couldn't do it again? This child star-turned diplomat is known for the unbridled optimism she brought to all of her movie roles and this evening you'll have the opportunity to see her in one of her earliest roles. In Stand Up and Cheer!, FDR creates a new cabinet post—Secretary of Amusement—to brighten America's mood by way of song and dance. Free. American Art Museum, 6:30 PM
Friday, September 11: Walead Beshty: Friday Gallery Talk
Come hear Hirshhorn curator Evelyn Hankins discuss the exhibit Directions—Walead Beshty: Legibility on Color Backgrounds and enjoy Beshty's work, which plays with your perceptions of photographic art. Free. Hirshhorn, 12:30-1:00 PM
For more information on events and exhibitions at the Smithsonian museums, check our companion website, goSmithsonian.com, the official visitor's guide to the Smithsonian.