Smithsonian Events for the Week of August 31-September 4: Dig It!, The Scurlock Studio, Asia After Dark and More!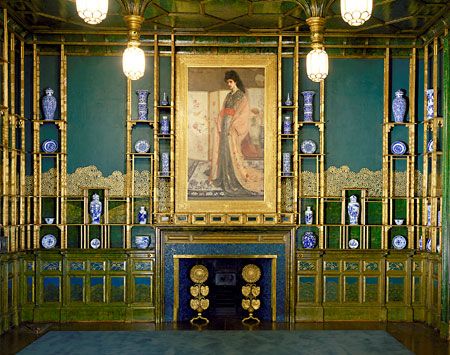 Monday, August 31: Summertime, and the living is easy—there may not be any special events going on today, but there are plenty of regularly-scheduled goings-on around the Smithsonian that are sure to entertain. From animal feedings to museum tours, there's lots of free fun to be had!
Tuesday, September 1: Dig It! Activities
Experience the Natural History Museum's Dig It! exhibition a la carte! As you tour the show, keep an eye out for volunteers who will be stationed by carts carrying fun activities. They will be available to answer your questions as well as engage you in special, educational activities to enhance your experience of the exhibit. Free. Natural History Museum, 11:00 AM-2:00 PM
Wednesday, September 2: The Scurlock Studio and Black Washington
A docent will take you on a tour of the photography exhibition, The Scurlock Studio and Black Washington. The show celebrates and document's black Washington DC through almost a century's worth of photographs. Free. American History Museum, 10:30 AM
Thursday, September 3: Asia After Dark
Kick off your weekend in style with an evening of artwork and cocktails at the Freer and Sackler galleries! Tonight's event highlights the Peacock Room—so come on out and strut your stuff to the sounds of DJs Yellow Fever, enjoy dancing by Boogie Bots and short films from the DC Asian Pacific American Film Festival. Advance tickets have sold out; however, tickets will be available at the door. Rate is $20 per ticket. Doors open at 6:30 PM. Freer, 6:30-10:30 PM.
Friday, September 4: Looking at Baselitz and Guston, Part II: In Conversation
Hirshhorn associate curator Kristen Hileman and The Phillips Collection curator of modern and contemporary art Vesela Sretenovic lead a two-part discussion on the figure in contemporary art. Works by Georg Baselitz and Philip Guston are currently featured in both Strange Bodies at the Hirshhorn and Paint Made Flesh at The Phillips. Free. Hirshhorn, 12:30-1:30 PM. Part I of this free lecture series takes place on Thursday, September 3 at the Hirshhorn at 6:30 PM.