Smithsonian Events for the Week of August 3-7: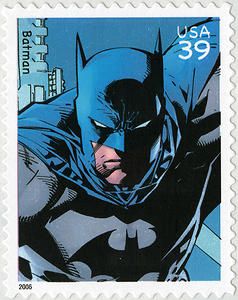 Monday, August 3: Warhol Himself: Culture in Motion Performance
Come experience a fantasy interview with the iconic pop artist extraordinaire Andy Warhol in a performance piece that culls quips and quotations from the artist, portrayed here by Kryztov Lindquist. Free, but seating is limited. Call 202-633-8520 or email [email protected] to reserve your spot today. National Portrait Gallery, 7:00 PM
Tuesday, August 4: Portraits Alive! Tour and performances
A tour of highlights from the National Portrait Gallery's collections, Portraits Alive! is a series of short dramatic monologues researched, written and acted by high school students participating in a summer internship program. The performance pieces correlate to images currently on display and expand on the biographical placards that typically accompany the artworks. Free. National Portrait Gallery, 2:15 PM. Portraits Alive! repeats August 5-7 and 11-14 at the same time and venue.
Wednesday, August 5: A Commemoration and Discussion of the 1989 U.S. Invasion of Panama
In December 1989, the United States invaded Panama to overthrow dictator Manuel Noriega's government. Come listen to Juan Williams (journalist, National Public Radio), Betty Brannan Jaén (journalist, La Prensa de Panamá), John Dinges (journalism professor, Columbia University; former National Public Radio foreign editor), and Juan Sosa (Panamanian ambassador to the United States representing the government of President Delvalle, 1987-1989) discuss the invasion and its consequences. Free. American Indian Museum, 6:00 PM
Thursday, August 6: Smithsonian Orchid Collection Specialist, Tom Mirenda
There are about 25,000 orchids living in the wild, but unfortunately, many of them are in dire straits because of habitat destruction. Come listen to the Smithsonian's orchid specialist Tom Mirenda who will give a lecture on orchid conservation laced with spectacular floral photographs. If you're unable to catch Mirenda tonight, you can see him on the Smithsonian Channel's Stories from the Vaults series in the episode "Beauty." Free, but registration is required. Visit this website to reserve your spot today. National Zoo, 7:30-8:30 PM.
Friday, August 7: Superheroes and Alter Egos
Superheroes sporting homemade sweaters? Holy knit, Batman—who hath spawned this acrylic menace? The answer: Mark Newport, a handcraft artisan whose body of work consists of knitted superhero costumes that challenge our notions of gender and masculinity. Come listen to Newport discuss his work and enjoy a few choice piece in the exhibition Staged Stories: Renwick Craft Festival 2009. Free. Renwick Gallery, 12:00 PM.
For more information on events and exhibitions at the Smithsonian museums, check our companion website, goSmithsonian.com, the official visitor's guide to the Smithsonian.