Smithsonian Events for the Week of August 24-28: Transformers, Forensics, the Ipswich House and More!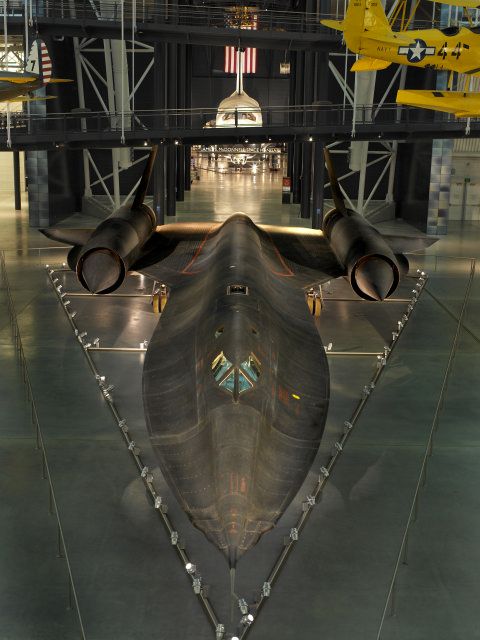 Monday, August 24: Summertime, and the living is easy—there may not be any special events going on today, but there are plenty of regularly-scheduled goings-on around the Smithsonian that are sure to entertain. From animal feedings to museum tours, there's lots of free fun to be had!
Tuesday, August 25: Dig It! Activities
Experience the Natural History Museum's Dig It! exhibition a la carte! As you tour the show, keep an eye out for volunteers who will be stationed by interactive carts. They will be available to answer your questions as well as engage you in special, educational activities to enhance your experience of the exhibit. Free. Natural History Museum, 11:00 AM-2:00 PM
Wednesday, August 26: Meet Our Museum: What's Real and What's Not? A Look into the Restoration of the Ipswich House
The Ipswich House is a mainstay exhibit in the American History Museum and has the status of being the largest artifact in the collections. Built in the 1760s, this house stood in Ipswich, Massachusetts and was home to five generations of Americans before coming to the Smithsonian. Come listen to exhibition specialist Joe Criste discuss the house and how the museum goes about restoring such large objects. Free. American History Museum, 12:00 PM
Thursday, August 27: Transformers: Cold War Toys for Boys: Ask an Expert
What red-blooded American boy growing up in the mid-80s wasn't enamored with Transformers (*singing* robots in disguise)? Not only a Saturday morning staple for the kids of Generation Y (alongside Teenage Mutant Ninja Turtles, The Real Ghostbusters and He Man), the Transformers franchise spawned some totally rad toys. Come listen to Dik Daso, in the museum's Aeronautics Division talk about this pop culture touchstone that recently spawned a big screen adventure. Free, but parking is $15 per vehicle. National Air and Space Museum Udvar-Hazy Center, 12:30 PM
Friday, August 28: Forensic Friday
Join Smithsonian forensic anthropologists as they study new cases from America's historic past. Take advantage of this opportunity to ask the forensic anthropologists questions and observe first-hand the basic methods used for documenting human remains recovered from archaeological investigations. Relates to the exhibit Written in Bone, which was recently covered in Smithsonian. Free. Natural History Museum, 1:00 PM
For more information on events and exhibitions at the Smithsonian museums, check our companion website, goSmithsonian.com, the official visitor's guide to the Smithsonian.