Smithsonian Events for the Week of 10/5-9: John Lennon, the Wright Brothers, Astaire and Rogers and More!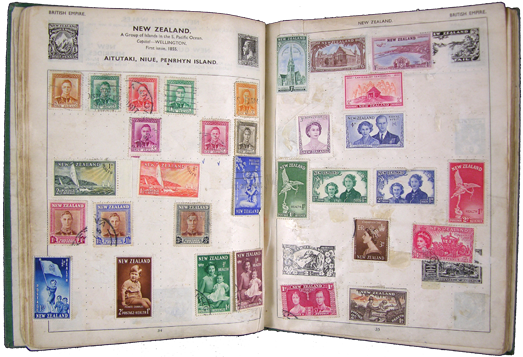 Monday, October 5:
Sorry kids, no special events happening at the Smithsonian today. But be sure to check out this site for a listing of regularly-scheduled happenings around the Institution.
Tuesday, October 6: Africa to America to Paris: The Migration of Black Writers
Come watch the film Africa to America to Paris: The Migration of Black Writers and learn about black writers and artists—such as Richard Wright and James Baldwin—who expatriated from America to live in France. After the film, E. Ethelbert Miller, director of the African American Resource Center and board chair of the Institute for Policy Studies at Howard University, will lead a discussion. Free. Anacostia Museum, 7:00 PM
Wednesday, October 7: The World's First Military Airplane: A Public Symposium on the 1909 Wright Military Flyer
Celebrate a century of military aviation and attend this symposium that deals exclusively with the 1909 Wright Military Flyer—the flying machine that lifted US military aeronautics programs off the ground. Museum curators Peter Jakab and Tom Crouch will be on board as well as College Park Aviation Museum director Cathy Allen and Ken Hyde and Paul Glenshaw of the Wright Experience, a group that builds sky-worthy reproductions of Wright brothers aircraft. The lectures will also be sprinkled with rare photographs and film footage of the flyer in action. Free. Air and Space Museum, 7:30 PM
Thursday, October 8: The Gay Divorcee
This 1934 screwball comedy may be thin of plot but packs on pounds of style. Ginger Rogers plays Mimi, a young woman travels to England to secure a divorce from her husband— only to find love on the rebound in the form of Guy Holden, played by Fred Astaire. Not only does the film feature the timeless Cole Porter tune "Night and Day" but it is crowned by "The Continental," a lavish, 22-minute song and dance number. Free. American Art Museum, 6:30 PM
Friday, October 9: Happy Birthday John Lennon!
When the Beatles did their cover version of the Marvelettes' song "Please Mr. Postman," one can only wonder if John Lennon wanted the stamp more than the tender communiqué inside. As a young boy, Lennon was an avid stamp collector, and to mark what would have been his 69th birthday, swing by the Postal Museum to view the only album of his you can't spin on a turntable (or other musical reproduction media of your choice.) Free. Postal Museum, 11:00 AM-3:00 PM
For more information on events and exhibitions at the Smithsonian museums, check our companion website, goSmithsonian.com, the official visitor's guide to the Smithsonian.