Shama, the Red Panda, Has Died
Shama, a red panda at the National Zoo, died on Saturday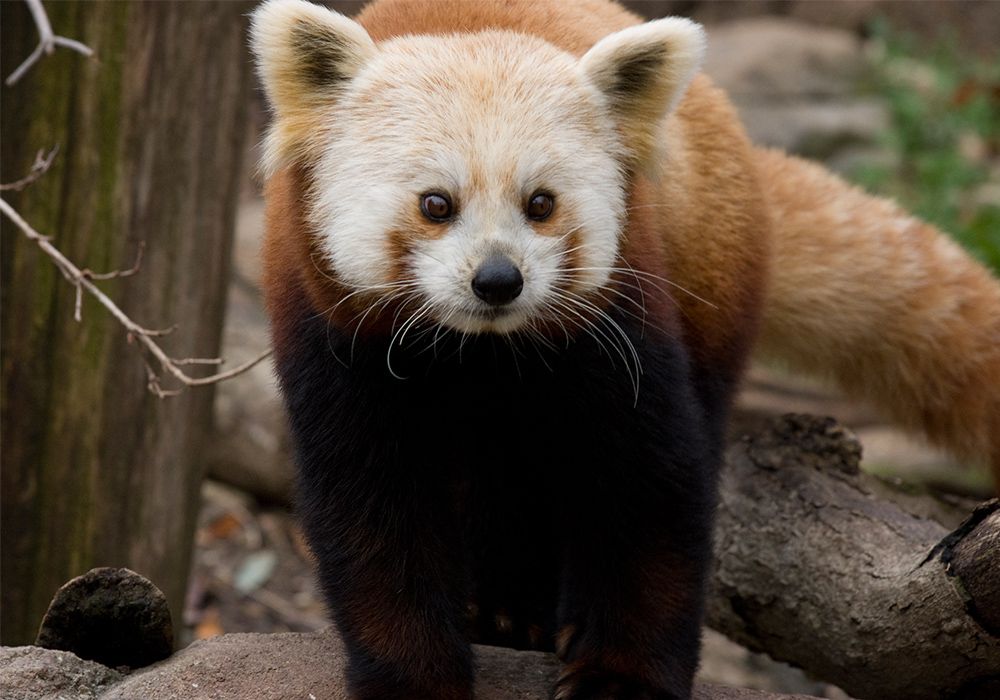 The National Zoo announced earlier today that one of its red pandas, Shama, died on Saturday. The team at the Smithsonian Conservation Biology Institute in Front Royal, Virginia, euthanized Shama after detecting an increasingly severe neurologic disorder. They later found that the red panda had brain swelling, likely caused by a parasite.
Shama was a seven-year-old female who had given birth to three cubs earlier this summer. "Shama's death is a big loss for all of us and for those who study and care for red pandas everywhere," National Zoo Director Dennis Kelly said in a press release. Kelly said that researchers can use Shama's death to study red pandas and infectious diseases.
Shama's mate, Rusty, got attention last summer when he escaped from his enclosure and wound up in Washington, D.C.'s Adams Morgan neighborhood. 
The International Union for Conservation of Nature classifies red pandas as "vulnerable" and says there are less than 10,000 red pandas globally.
We are sad to share that red panda Shama has died. She was euthanized due to a sudden neurologic disorder. http://t.co/NovbWarHmt

— National Zoo (@NationalZoo) August 18, 2014