The National Portrait Gallery Memorializes Robin Williams
The National Portrait Gallery installed a photograph of Robin Williams today following his unexpected death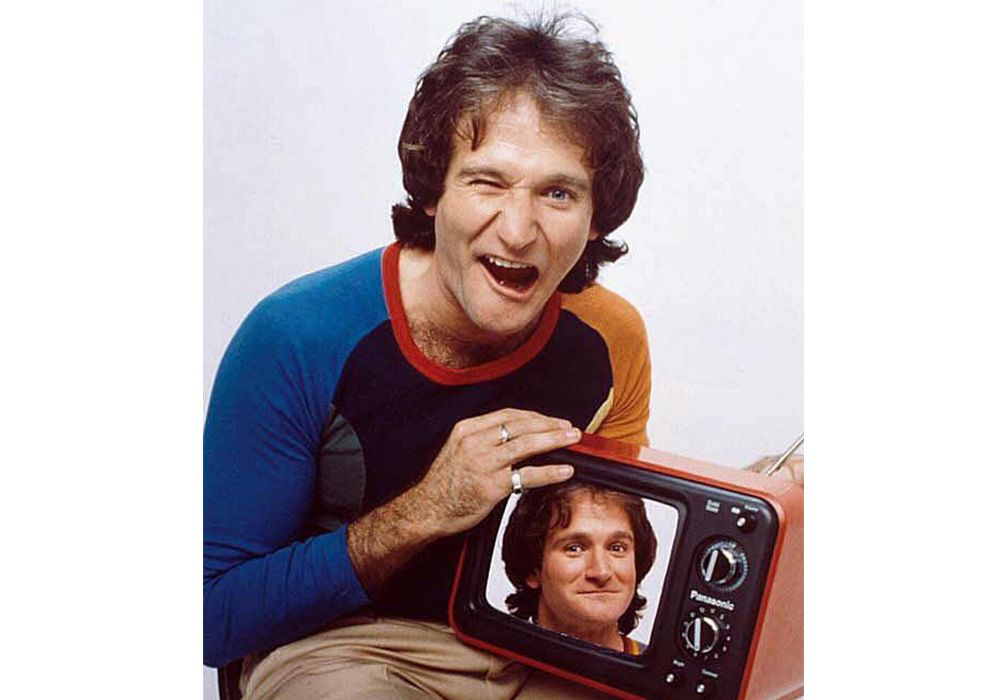 Smithsonian's National Portrait Gallery installed a photograph of Robin Williams today, following his untimely death yesterday. The photo, taken by Michael Dressler in 1979 for the cover of Time magazine, shows Williams at 27 years old, during the beginning of his rise to fame from the television series, "Mork & Mindy."
"Five months ago he was what Hollywood likes to call a complete nobody," began the Time story that accompanied the photo. "He became what moguls love to call an overnight star."
"Michael Dressler was very good at being a fly on the wall," says Michael Meister, who as a photography student decades ago accompanied Dressler during a photoshoot with Williams. "They were a lot alike in some ways," he says about the photographer and the star. "Michael is very outgoing and funny himself, and they seemed to kind of play off each other."
The photograph will hang in the first floor of the Portrait Gallery for the next few weeks, a spot where the museum had started displaying portraits of icons who have passed away.
The decision to memorialize Williams came just hours ago. "When I got in this morning I saw the sad news that Robin Williams had passed away," says David Ward, senior historian at the Portrait Gallery. He recalled that the museum had an image of Williams from its Time collection and quickly got a team together to work on writing and affixing a label, painting the wall, and retrieving the image from off-site storage.
"It was just as he made his breakthrough from stand-up to TV and then movies," Ward says about the era in which the photo was taken.