Reimagining Portraiture Through Dance
Choreographer Dana Tai Soon Burgess joins forces with the National Portrait Gallery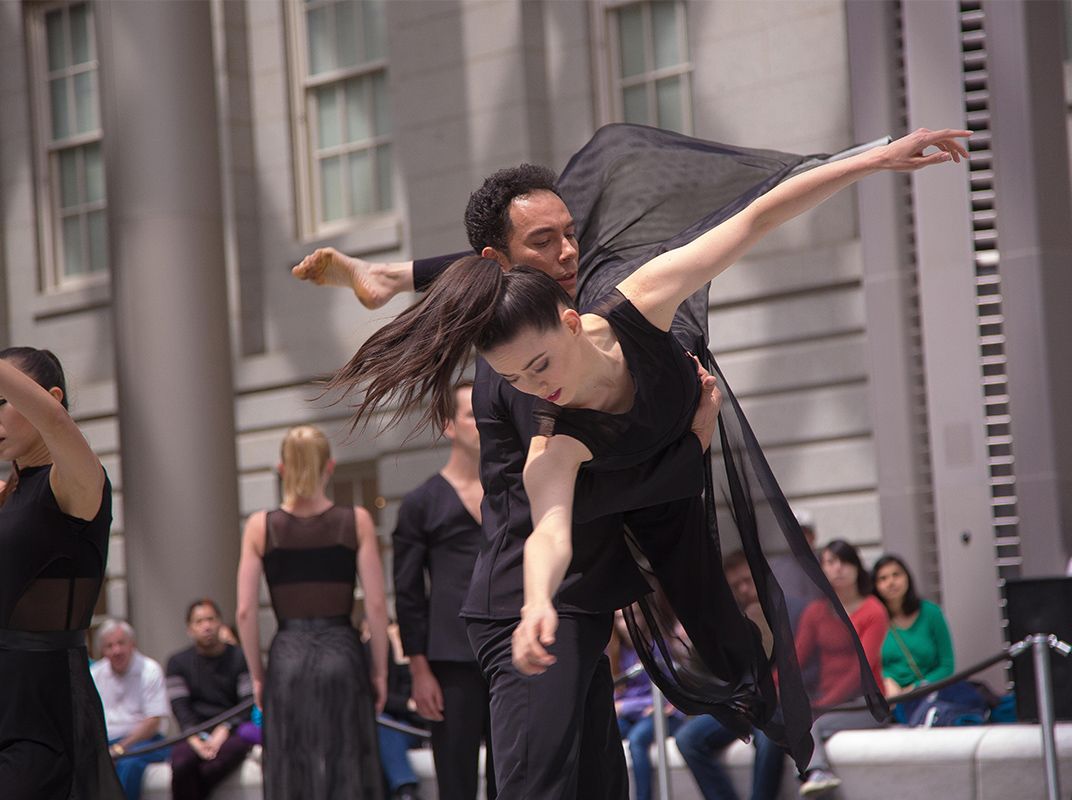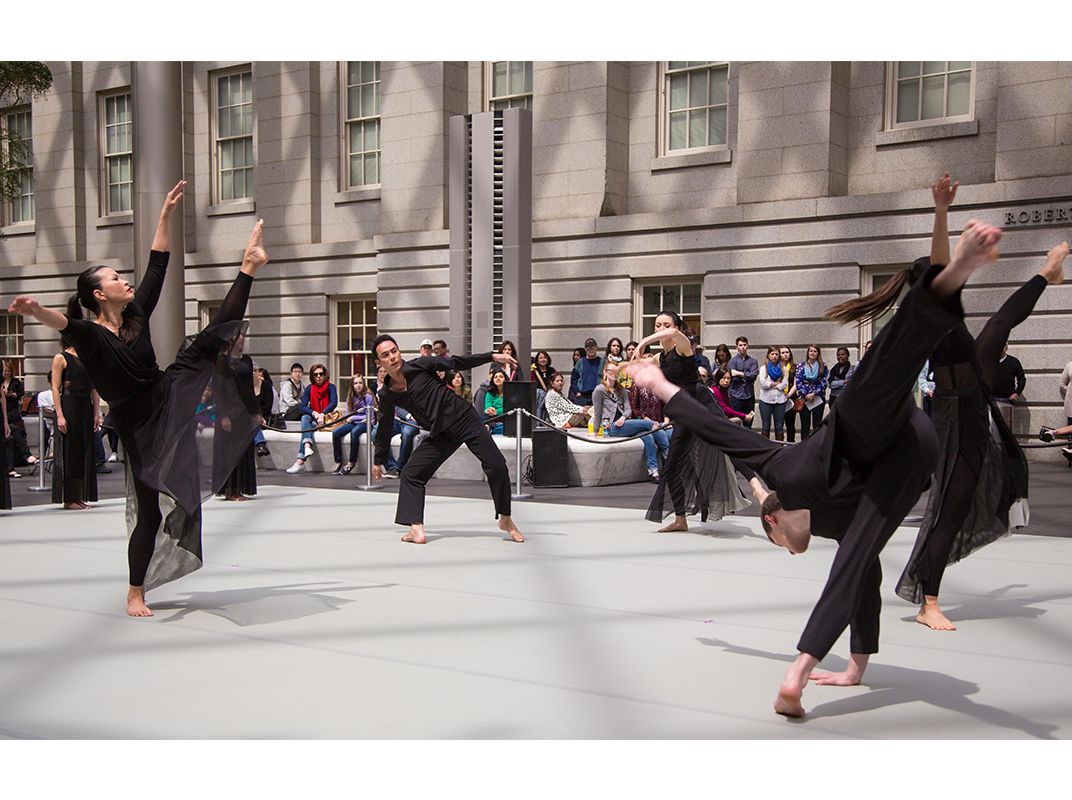 If dance is a language, then movements of the body are the pen strokes with which it is written. Choreography, the domain of D.C.-based maestro Dana Tai Soon Burgess, is storytelling through kinetic flow, narrative via metamorphosis.
With this in mind, it may come as a surprise that the National Portrait Gallery, whose inventory consists of moments and memories frozen in time, recently announced plans to enlist Burgess as the museum's first-ever choreographer-in-residence. As Burgess explains, however, the contradiction is constructive.
"There's this whole potential," he says, "for cross-germination of audiences."
Indeed, one of Burgess's chief goals for the partnership is to foster "dialogues about how the arts interact," and to encourage gallery-goers to synthesize their experiences of the dance and portraiture they encounter so as to emerge with a richer understanding of both.
For their first task, Burgess and his eponymous dance company will be working with the Outwin Boochever Portrait Competition submissions currently on display at the gallery, drawing on them for inspiration and, come October, rehearsing original choreography in the exhibition space as patrons pass through.
Burgess's idea is to reflect critically on a subset of the contest entrants—he has seven in mind—and to aggregate the themes he elicits from them in a dance piece wide-reaching enough to effectively represent the whole of the exhibit.
This will pose a significant challenge: as Burgess notes, the Outwin submissions are incredibly diverse in their subject matter, speaking to topics ranging from immigration and race to gender and sexuality.
Fortunately, the veteran choreographer, a Korean-American raised in a Latino neighborhood in New Mexico, has been addressing issues of diversity since the inception of his career. Fascinated by the lives of "hyphenated" persons like himself, Dana Tai Soon Burgess is "always searching for cultural confluence."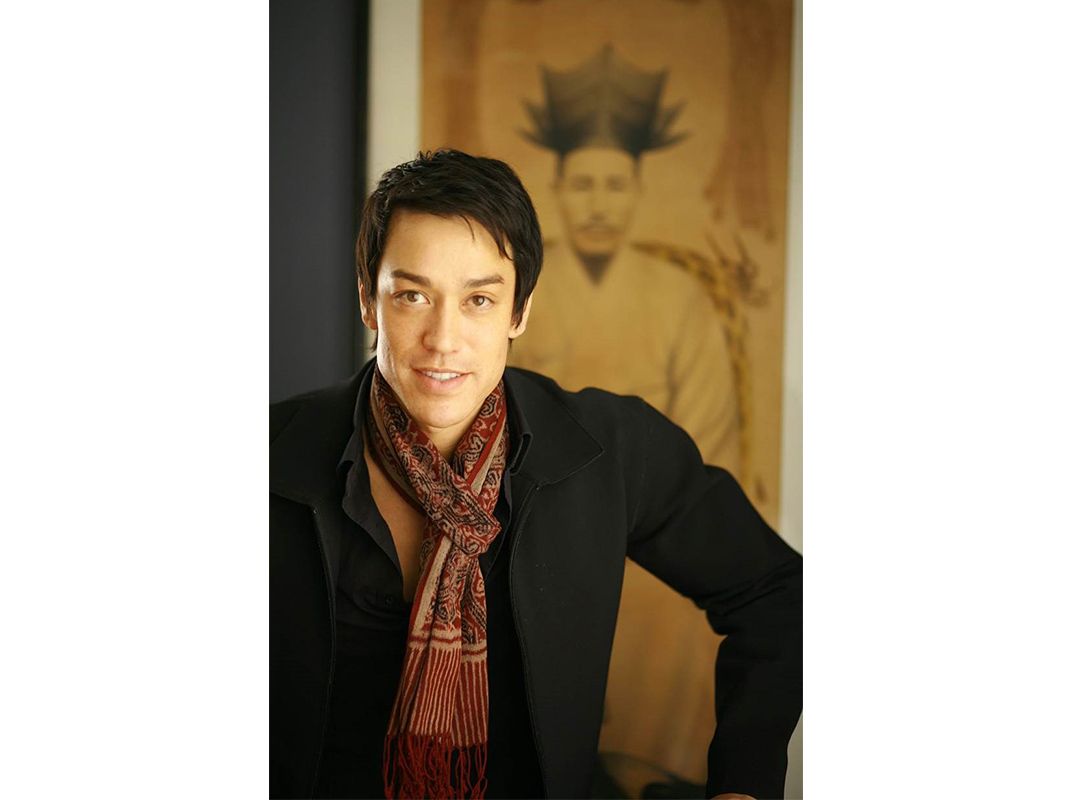 He finds that this confluence arises naturally when communicating in the universal idiom of dance: "I think that there are all these issues, and all these ways to talk about the human experience, but dance seems to be a language that encapsulates all of them, and allows people to understand the commonalities we all have."
Burgess's 2015 composition "We Choose to Go to the Moon," for instance, took this principle of shared humanity to its logical limit, reminding viewers of their place in the vast cosmos and conveying the message that "wherever you are in the world, we all stare up at the stars at night." The choreographer's knack for kindling shared wonder among disparate audience members will doubtless serve him well in his new post at the Portrait Gallery.
Burgess also brings to the table an appreciation for the visual arts. Both of his parents were visual artists, a fact that impacted his own creative philosophy in a big way. Even while acutely aware of the essential role of dynamism in dance ("We're creating America in motion," he says), Burgess cannot help but view "the stage as canvas," and "the dancers… almost as brushstrokes."
What with this unique perspective on the intersection of visual and performing arts, as well as his proven ability to find common ground across races and cultures, Dana Tai Soon Burgess seems the ideal choice to bring dance and portraiture together at the National Portrait Gallery.
"There's not a guarantee that one bridges to the other," he says, "unless there's this positive experience that happens, this synergy… where people go, 'Oh, I totally understand the connection between all of these creative processes.'"
The Dana Tai Soon Burgess Dance Company will create a new work focused on American diversity in conjunction with the exhibition, "The Outwin 2016," the museum's triennial portrait competition (on view through Jan. 8, 2017). The work will be performed this fall.