On the Red Carpet with "Mr. Oscar" Himself, Robert Osborne
In celebration of his 20-year anniversary at Turner Classic Movies, the ultimate film buff stops by the Smithsonian to chat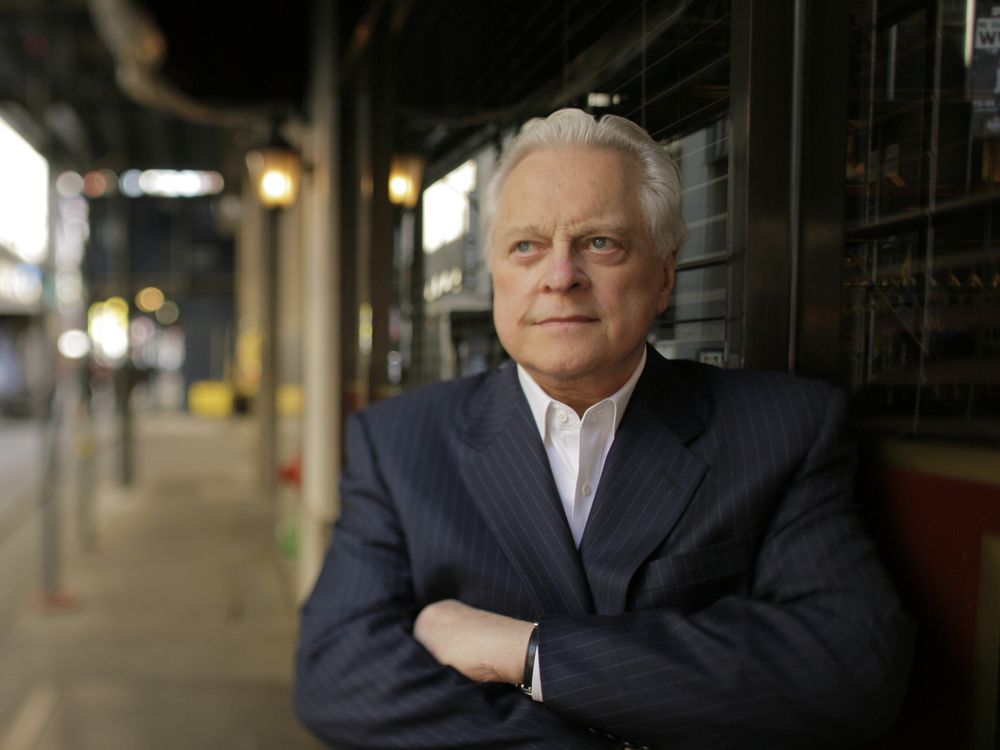 Film land's red carpet season is finally wrapped up for another year. Designer gowns and drop-dead jewels have been returned, and golden statuettes adorn new places of pride. This year's Academy Award recipients will always sleep easier knowing that their obits will begin with the words "Oscar-winner."
All this glitz and glamour puts an annual spotlight on the remarkable impact movies have on American life and culture. The advent of award ceremonies began soon after the Academy of Motion Pictures Arts & Sciences was created in 1927. The people who invented Hollywood's movie industry in the 1910s and '20s, including MGM mogul Louis B. Mayer and screen superstars Mary Pickford and Douglas Fairbanks, decided that it was time to trumpet film's esteemed role in modern America. They would publicize their work yearly with a star-studded dinner that celebrated contributions to "Motion Picture Arts & Science." As a special exclamation point, MGM's art director Cedric Gibbons designed a golden statuette that became the Academy's glittering symbol of achievement.
The year 1927 glowed like a beacon across the cultural landscape. With CBS joining NBC on the air, radio now boasted two commercial networks. Lindbergh flew the Atlantic, Show Boat opened on Broadway, and Babe Ruth hit 60 home runs.
 
It was also a momentous year for Hollywood: Buster Keaton was starring in The General and Clara Bow was portraying the It girl. Most notably, it was the year Al Jolson caused an industry revolution by speaking dialogue in The Jazz Singer. Within this 89-minute film, Jolson's 354 spoken words sentenced silent movies to cultural extinction.
Because movies have illustrated dance from Valentino's tango to Travolta's disco to The Artist's exuberant tap, the Portrait Gallery recently invited Turner Classic Movie's master host Robert Osborne to talk about the importance of dance on film—to explore how movies have been an essential medium for capturing America's dance heritage. In many ways, this fleeting culture-in-motion is only known to us today because it has been filmed; otherwise, dance remains largely an ephemeral art passed down from one generation of performers to the next.
The tall and courtly Osborne, sometimes called "Mr. Oscar" is an audience favorite. He is a film historian, known as the official biographer of "Oscar," most recently publishing 85 Years of the Oscar.  He is also celebrating his 20th year as TCM's principal host—he was there from the beginning—and has a star on Hollywood's Walk of Fame; in addition to weekly TCM film introductions, he hosts "The Essentials" program on Saturdays with Drew Barrymore—movies, he has said "are essential to see if you really want a well-rounded education in movies."
The museum's McEvoy Auditorium was packed with enthusiastic TCM fans. They were eager to hear Osborne's film insights, but also thrilled to hear him talk in person about the legendary people he has met. All roads seemed to converge as he discussed how he wound up as TCM's host.
Osborne grew up in Washington State, but "found that the people in the movies were much more interesting than the people in the small town I was living in. So I always wanted to be around movies and movie people." He grew up exploring actor's careers and life in the studios, and the more he learned, he often says, "the more fascinating the whole thing became. That's kind of what I do at Turner, try to give some of that background…."
He studied journalism at the University of Washington and did some regional theater before going to Hollywood in the late 1950s to be "the new Cary Grant." Lucille Ball put him under contract and introduced him to some of the legendary actors he had dreamed about. It was before TCM, and "There was no nostalgia. Nobody cared," Osborne often says of his early career. "I went to California at a perfect time…when many of those people that I had admired so much in films were not working that much. They had free time on their hands to talk to…me, and they liked me because I knew so much about them."
"I always knew I was going to be successful in some way with films. I don't know why. I had no particular talent, but I always knew I was going to be sitting in a dining room with Lucille Ball and at a cocktail party with Bette Davis."
Alas, Lucille Ball told him that acting should not be his line of work. According to Osborne, she said, "You love old films. We have enough actors, you should write about movies." Osborne then embarked on a 20-year journalism career with The Hollywood Reporter until 1994, when he was tapped to host Ted Turner's new movie channel, TCM. He wound up in a job that didn't exist when he was growing up: "And the fact that when this job did come along, and I was the one who got to do it, is such luck." 
Movie history resonates throughout the National Portrait Gallery's current exhibition "Dancing the Dream." In addition to its Hollywood-evoking red carpet, the show features images of such Oscar winners as Rita Moreno, Liza Minnelli, and Shirley MacLaine. The exhibition focuses on Hollywood's role as a major dance showcase: the heyday of the movie musical is illustrated by such artists as Fred Astaire and Ginger Rogers, Shirley Temple, Eleanor Powell and Gene Kelly. And dance was an integral part of movies from the earliest days of Hollywood. Rudolph Valentino created a sensation dancing the tango in the 1921 Four Horsemen of the Apocalypse, making this silent film one of the first to gross over a million dollars at the box office. Valentino's electrifying performance made his Latin street dance America's hottest new dance craze in the Roaring Twenties.
After discussing his move to TCM, Osborne introduced the 1933 Flying Down to Rio with characteristic élan. It was the first film that paired Fred Astaire and Ginger Rogers, and Osborne's excitement was palpable as he explained, "What's so amazing about seeing classic films on the big screen is that you see so many exciting elements that you can't see on television." The audience felt the same way about seeing Robert Osborne in person, and stood to cheer as he left the stage.