The Public Puts Great Trust in Museums, and Now It's Time Museums Trust the Public
A new exhibition, curated by the community, debuts this weekend at the Smithsonian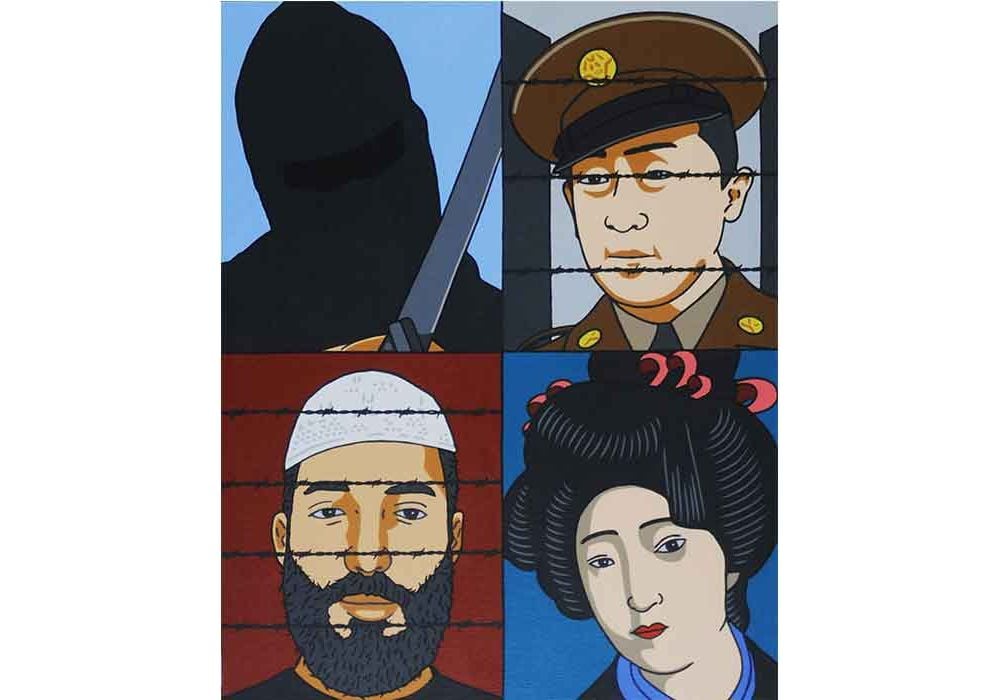 There has been plenty of talk about the "sharing economy" of late—a system of interpersonal exchange, built on trust. It is remarkable that at a time when cynicism directed towards corporations, governments and academia is at a notable high, a growing number of trusting people are more willing to hitch a ride on Uber over a taxi and stay at an AirBnB over a hotel.
The phenomenon isn't occurring just because of cheaper prices or the nicer view from the bedroom, it's also tied to a belief that human-to-human contact results in a more fruitful, unique and rewarding experience than the traditional impersonal approach.
Yet, amidst all this hype, museums have been slow to embrace this practice. This Memorial Day weekend, the Smithsonian Asian Pacific American Center will present "CrossLines: A Culture Lab on Intersectionality,"  a project that offers an alternative approach to exhibiting art, history and culture at the Smithsonian.
While this certainly isn't the first time a museum, or even the Smithsonian Institution, has let the public have a say in what appears in an exhibition, it's still unorthodox.
In other realms of media and storytelling—news, music and film, for example—peer-to-peer exchange isn't new, as evidenced by Facebook, Soundcloud and Youtube, among others. Citizen journalism and video footage captured on personal cellphones has been key to some of the decade's most important stories. The rise of music sharing that the record industry feared as piracy and the "end of music" has instead expanded our sonic palettes well beyond Top 40 radio.
Some museums have maintained a particularly steadfast grip on the expertise and authority over the institutions that deliver on history, natural history, science, the arts and culture. While people have been fine with trusting public opinion when it comes to getting driven to work, choosing where to eat and even deciding which doctors to visit, the authority of the museum curator over our public narrative has remained virtually uncontested.
In order for a piece of art to appear in a gallery, a person to be recognized through portraiture or a moment in history to be memorialized in an exhibition, the process is vetted by a curator with field expertise and academic credentials.
But this model is slowly being challenged.
In museums, projects such as Museum Hack—which calls itself "a highly interactive, subversive, fun, non-traditional museum tour"—and the hashtag  #MuseumsRespondToFerguson—which is an ongoing discussion of how museums should be more inclusive to underrepresented communities—have taken traditional curatorial practice to task, emphasizing the need for a more diverse range of perspectives in determining the art, history and culture that define us as a nation.
After all, asking museums to embrace a more democratic outlook isn't so much an abandonment of curation, but rather a critique of who holds the authority to curate. This phenomenon doesn't sound very different from musicians during the Myspace era who complained: "everyone thinks they can make beats now;" or poets with MFAs who sneered at emerging spoken word artists.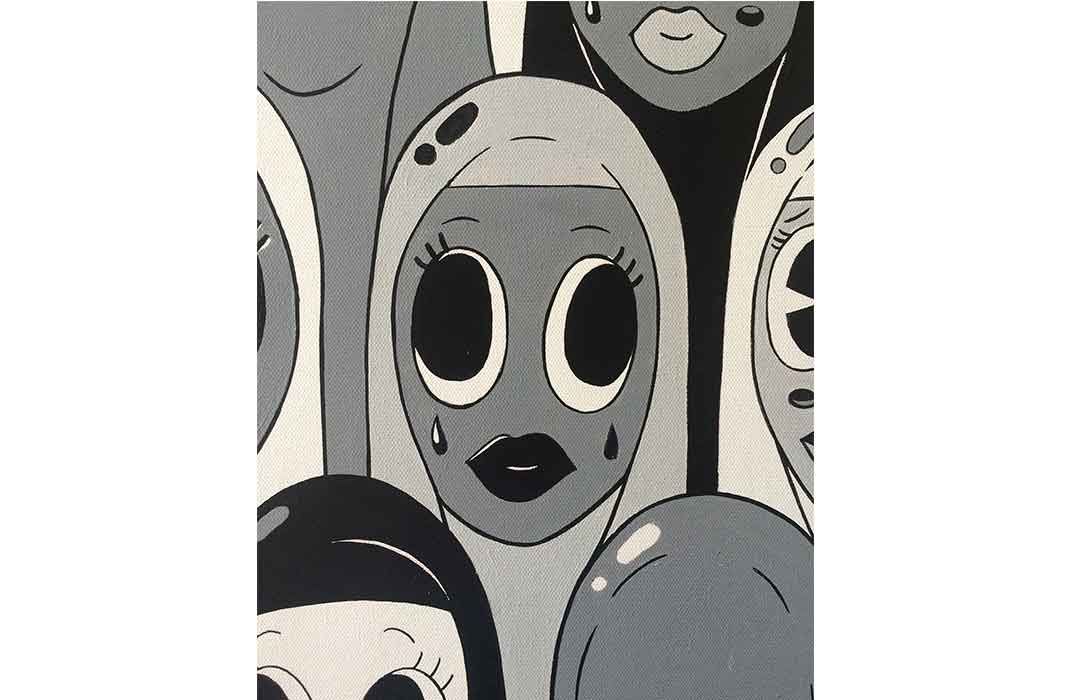 Even the word is being reinterpreted. People have begun helping themselves to the title of "curator" in every facet of life in which deciding or selecting happens. People are no longer just cooking dinner, they are curating their home menu. Instagram feeds and Tumblr blogs are curated posts, and small business owners are now curators of everything from vintage clothes to ice cream flavors.
But whether it's music, poetry, journalism, film or museum curation, the inevitable change of tides has resulted in an ecosystem where self-taught doesn't necessarily equate to amateur, and accredited doesn't necessarily guarantee quality. The fact is, there have always been great and horrible music, poetry and film, even when it was all "professionals" in the game. Expanding who participates in making those decisions has undoubtedly led to more diverse, multidimensional and interesting results, whether those results pass the test of excellence or not.
As the public more seriously considers what it means to actually claim the role of a curator, opportunities for a sea change are especially potent in the fields of history—where authority taught that Columbus "discovered" America; art—a universal language that galleries have transformed into something that many people feel they "just don't get;" and culture—which has been interpreted for centuries through the lens of a dominant narrative that doesn't reflect today's diverse and complex society.
Before we begin gasping at the idea of museums expanding true agency to the public in the curation process, we must consider whether it's really all that bad to make the people experts in their own stories. It's not about a free-for-all or a system without checks and balances, but a questioning of why museums value the cultural perspective of an anthropologist over, say, a community organizer. It's about determining our canons and hall of fames through a lens of today's dynamic society, rather than yesterday's rigid rubric.
CrossLines has been six-months in the making (lightning speed for an institution this big) in which more than 40 artists are developing their works down to the wire, some even creating them on the spot in front of the public.
Most of the artists are new names to the museum world—such as DC-based artists SUPERWAXX and No Kings Collective and the Hawaiian mural team Wooden Wave—but have been vetted by activism communities, avid followers of street art and Instagram aficionados. But before you scoff at this concept, consider if it's really unreasonable to trust the judgment of thousands of audience members who spend time daily sifting through media over the judgment of a single expert.
Perhaps the most daring aspect of CrossLines' approach is the incredible amount of trust that is required among curators, artists and the public in order to make it happen. It's with this trust that we landed on this concept in the first place, when we earnestly navigated social media to ask what the public would like to see in their museums today.
The answer we received wasn't amateur or remedial to any extent—it was intersectionality, a term rooted in academia that depicts the moments of oppression and empowerment that occur when we consider the complex layers of our identities, such as race, gender, class, sexuality. Our curatorial process was also made open and transparent in the selection of artists, with ultimate trust that visitors will walk into our space with the curiosity and openness that the Smithsonian Institution has thrived on for almost 200 years.
When I was hired as the Smithsonian's first curator of digital and emerging media, I challenged myself to own the level of authority in my field that all other curators claim in theirs. Growing up, I learned to write and speak by going to open mics. I learned to code and design via YouTube tutorials and web forums, to compose music when frequenting jam sessions, and I gained my cultural perspective while raised in the hotbed of the Bay Area's social movements.
To curate in my field means to embrace the democratic sharing of information that has been unlocked by digital space. My team working to develop CrossLines is composed of community leaders, educators and artists. We have excavated voices from the margins with the same precision as a paleontologist scouring a canyon for a fossil. It is with this trust that we are excited to reflect the Smithsonian Institution as a space truly owned by the people.
"Crosslines: A Culture Lab on Intersectionality" is on view Memorial Day weekend, May 28-29, 2016 from 10 a.m. to 9 p.m. at the Smithsonian's Arts & Industries Building in Washington, D.C.