Programs Announced for 2010 Folklife Festival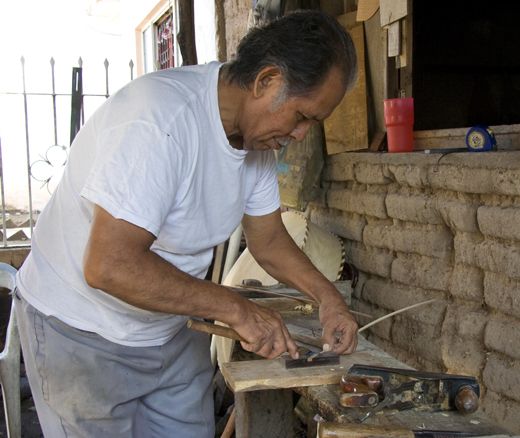 Every year since 1967, more than one million people gather on the National Mall over two weeks for cultural immersion and exploration. Last year, visitors learned about the power of words in African American culture, the culture of Wales and music in Latino culture. The three programs for the 2010 Smithsonian Folklife Festival to be held June 24–28 and July 1–5, 2010 have been announced:
• México
• Asian Pacific American Connections
México Profundo focuses on the more than 62 indigenous groups of our Southern neighbor inspired by Guillermo Bonfil Batalla's 1987 book México Profundo. The program will celebrate Mexico's Independence Bicentenary (1810-2010) and Revolution Centenary (1910-2010) in collaboration with the National Council for Culture and Arts (Consejo Nacional para la Cultura y las Artes) of Mexico. Four thematic areas will structure the program: the plaza, the market, the workshop and the field. Participants will engage visitors in traditional activities including ceremonial and social dances, satirical processions, traditional and rock music, food, healing traditions, farming and fishing techniques and tequila production. Some participants include the Teenek of the Huasteca region of San Luis Potosí, who will reenact a tradition from their cosmology as they fly on the palo volantín (roughly translating to flying stick), and an artisan family from Teotitlán del Valle, Oaxaca.
The Asian Pacific American Connections program will focus on the Asian culture in the United States. There are approximately 30 Asian American and 24 Pacific Island American groups in the U.S., and Washington, D.C. has more than 350,000 peoples of Asian descent living in the metro area. The program is part of a research and public presentation project between the Smithsonian Center for Folklife and Cultural Heritage and the Smithsonian Asian Pacific American Program and partners with the University of Maryland, local communities and other organizations. The project documents the culture of Asian Americans and Asian Pacific Americans living specifically in or around Washington, D.C. The Folklife program will include theater, music, dance performances, language, calligraphy traditions, martial arts, healing arts, ritual arts, food demonstrations, sports presentations.
The Smithsonian Inside Out program will allow visitors to step behind the velvet ropes and experience the culture behind the museum galleries. Smithsonian workers, including curators, archivists, conservators, security experts and exhibition fabricators will present research and knowledge to the public. The program will specifically address how the Smithsonian is tackling four large thematic challenges: unlocking the mysteries of the universe, understanding and sustaining a biodiverse planet, valuing world cultures and understanding the American experience. Behind the scenes activities will include caring for the Smithsonian's moon rocks and meteorites, examining pre-Columbian American communities, tracking climate change with scientists and comparing the traditional techniques of West African and Southwestern U.S. adobe builders.