The Priceless Impact Harriet Tubman Will Have as the Face of the $20 Bill
Curator Nancy Bercaw from the African American History Museum discusses the freedom fighter's ongoing legacy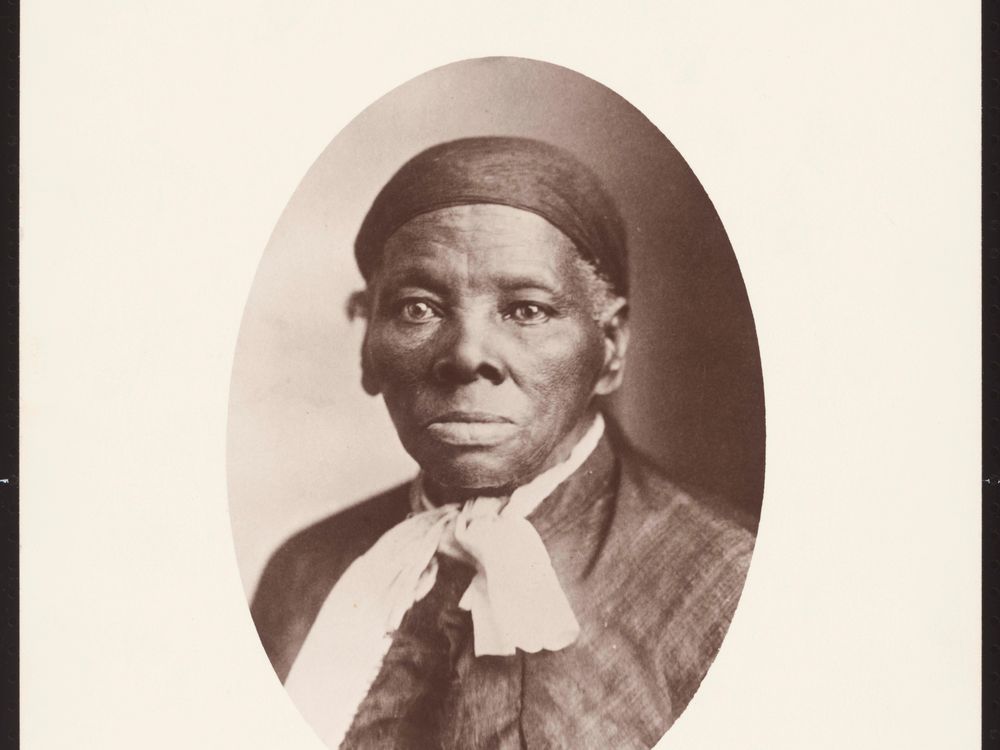 Not since 1896, when Martha Washington was depicted alongside George Washington on the $1 silver certificate has a woman been featured on major American currency.
Harriet Tubman, born into slavery under the name Araminta Harriet Ross on Maryland's Eastern Shore sometime between 1815 and 1825, will change this. Last week, Treasury Secretary Jacob J. Lew announced that the newly redesigned $20 note will feature the American hero, who courageously fought for justice throughout her life. In a poetic kind of irony, the decision will push the slave-holding seventh president, Andrew Jackson to the back of the bill.
In 1849, following years of hard labor and abuse, Tubman fled Maryland to Philadelphia to become a freewoman. Rather than turn her back on those she left behind, she became a conductor for the Underground Railroad resistance network. Over the next 11 years, she earned the nickname "Moses," risking her life to make 19 trips to the South and leading approximately 70 slaves to freedom.
Tubman's life can be characterized by her fight to better her community, says Nancy Bercaw, a curator from the National Museum of African American History and Culture. Tubman continued to fight for freedom during the Civil War, serving as a nurse, scout and—perhaps most notably—a spy (she became the first woman in U.S. history to lead a military expedition). After the war ended in 1865, Tubman lent her voice to the suffragist movement in upstate New York, despite the fact that as an African-American woman, she was forced to sleep in train stations whenever she campaigned in towns that had no integrated hotels. Driven always by her quest to create a better America, in her later years she even turned her home into a nursing home for sick and elderly former slaves.
Bercaw spoke with Smithsonian.com about Tubman's rich life and legacy today.
What do you see as the overarching impact of Harriet Tubman's presence on the $20 bill?
In terms of our national currency, this is the way we communicate to ourselves and to the world who we are. This has huge significance; it alters our sense of national belonging in so many different ways. As an African-American woman, as a feminist liberator and as an activist, Harriet Tubman brings larger global issues to mind. African-Americans have been here since this country's founding. They built the country—economically, politically and culturally.
How do you hope this will affect how she's remembered today?
She had this strong moral core and spiritual purpose, and I'm hoping that people will dig deeper into her life and realize what a complex woman she was. She stood for human rights very broadly and was willing to put her body on the line to achieve that.
In the past few years, the academic term "intersectionality," has entered the mainstream conversation. Even as we consider this modern concept of multiple oppressions, it's clear Tubman played a major pioneering role in this concept more than a century ago. 
That's what Tubman speaks to—that a number of people talk about "She's for women's rights," and "She's for African-American rights." She's fighting for the intersections. She's a black woman, you can't separate that. I think it's important that we will have a physical symbol and that people will consider this issue and build a better vocabulary to talk about this. Tubman and Sojourner Truth speak about intersectionality early on. This history is very old.
How will Tubman be commemorated at the National Museum of African American History and Culture when it opens in the fall?
She's going to be strongly featured in our inaugural exhibition "Slavery and Freedom." Harriet Tubman plays a vital and active role in it—we've used her words on a large ceremonial wall. One of the most poignant quotes is when she first claimed her freedom coming into the North.
"I had crossed the line of which I had so long been dreaming. I was free; but there was no one to welcome me to the land of freedom. I was a stranger in a strange land…"
We also will feature her in different ways, like her shawl, given to her by Queen Victoria in recognition of her life and fight for human rights. I love the shawl; it brings her to human size. You can relate to her as a human being. We also have a copy of her hymnal.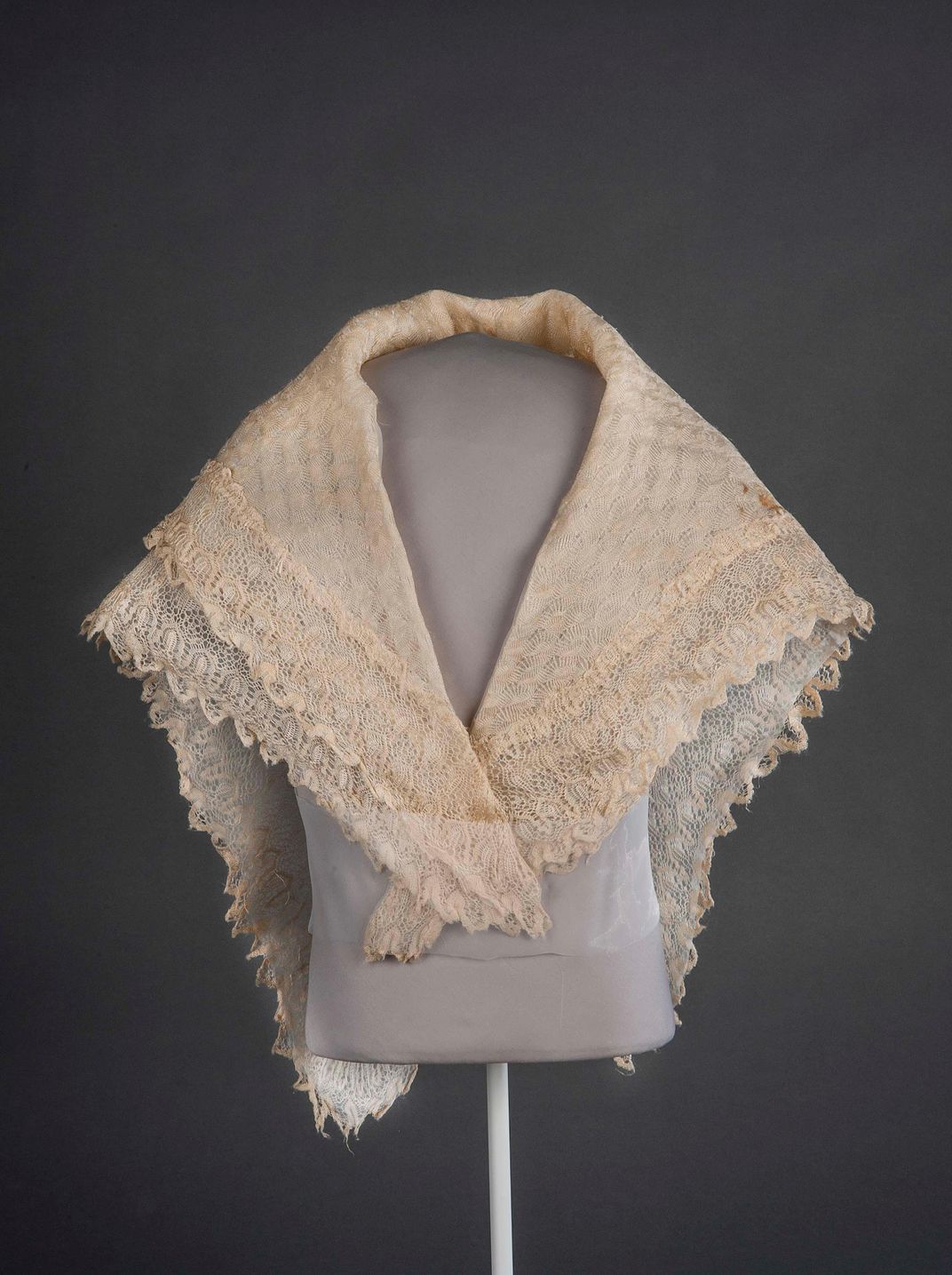 The pages of the hymnal naturally open to the song "Swing Low Sweet Chariot." Can you tell me about the song's significance? I read that a crowd sang verses in 2010 to celebrate the donation of Tubman's artifacts to the museum.
When you think of that song, I mean it's about liberation and that notion of "bringing me home." When you think about what she did throughout her life when she first found freedom, she was a "stranger in a strange land." She was really trying to create a place, create a home. In the Underground Railroad, she first brought back family and neighbors to create community and home. That she later created a home for the aged is significant—she wanted to create a place of community.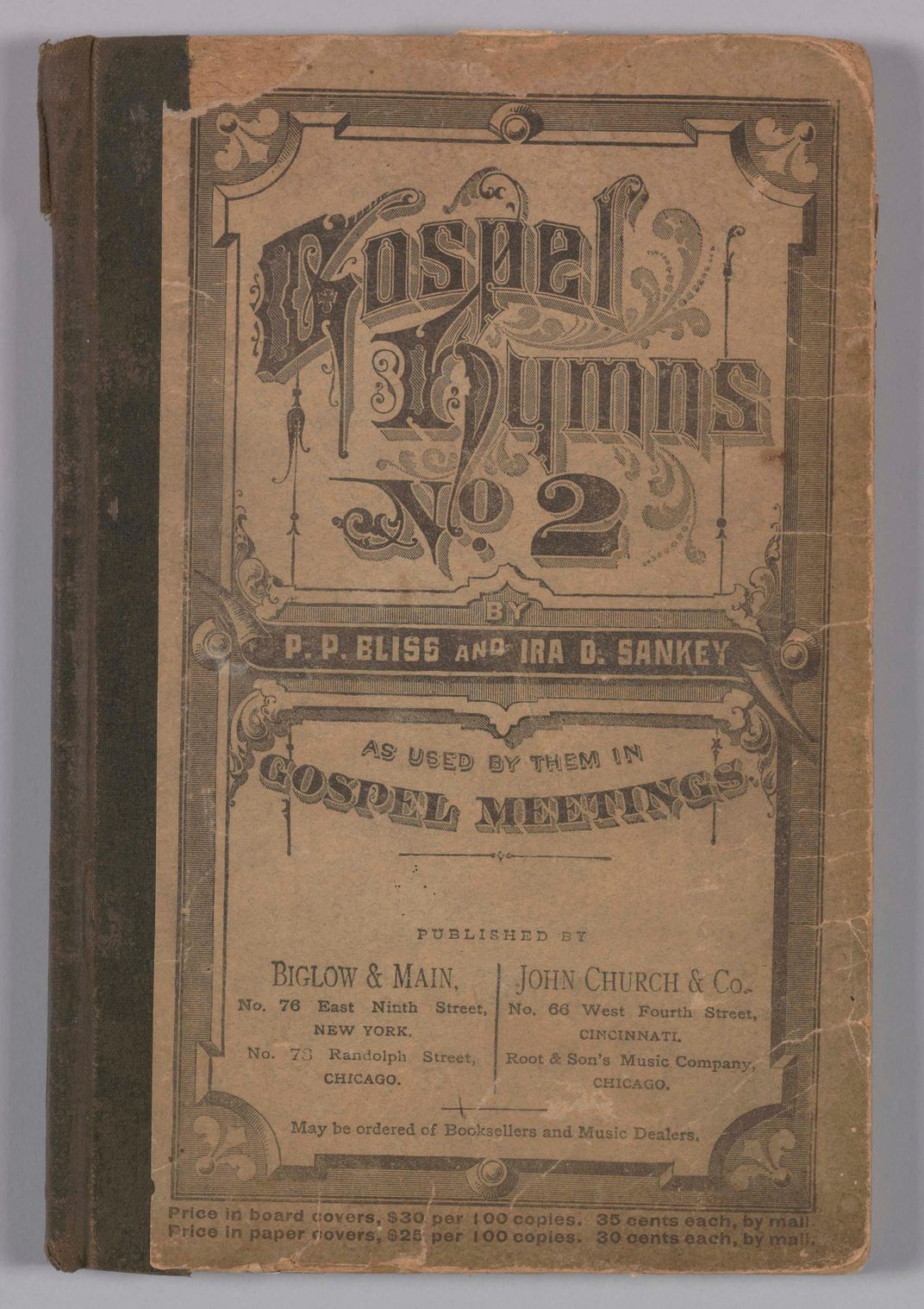 Can you tell me about Charles Blockson, the man who donated the Tubman artifacts to the museum?
Charles Blockson is one of the earliest collectors of African-American history and rare books. He worked for years at Temple University back when mainstream libraries didn't necessarily collect books about African-Americans. He assembled this phenomenal collection at Temple. Because people knew he was interested in retaining, recovering and making sure students had a place to go to study this history, they sent historical objects to him. He got these objects from one of Harriet Tubman's descendants [Tubman's great-niece, Eva S. Northrup].
Harriet Tubman is such a deeply public figure. What do you think these artifacts reveal about her private life?
It's difficult to uncover her private life. We rely on work of scholars and historians. I think the objects speak to who as a human being she was, and what she chose to save. That speaks to the individual. So, her shawl and the white lace collars, I think for Harriet Tubman, these objects speak to her respectability, and how she claimed a place as an equal, and as a person to be treated with respect and dignity—always, even when armed and waging war against the Confederates. These objects really symbolized her.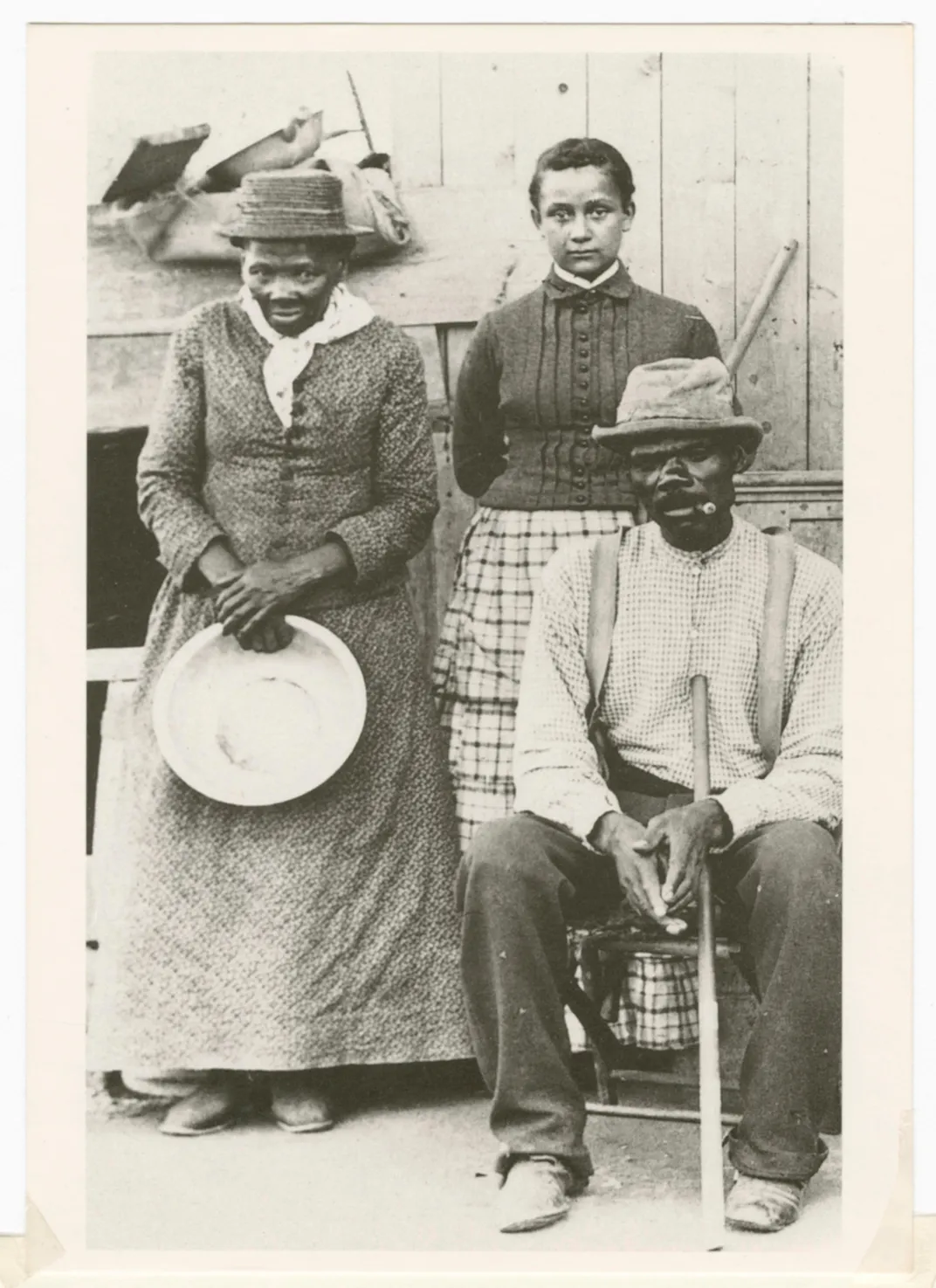 What is something that you want to highlight about Tubman that gets left out of her narrative?
I've become really interested in her later life. When she moved to upstate New York, she continued to be involved with people who had been slaves, whose families were torn apart. For these people who had been put through brutality and enslavement, she was able to create community in upstate New York.
Right now, an archaeological study is being done on the site of her home in upstate New York and they're finding she had complete tea services, that she really tried to create welcoming experiences for those who lived with her. This reflects her home for the aged. I think these small things kind of caste her in a new light. We know about her actions, but these things make us think about her, how she's claiming her place in society. To her, the question of dignity and respectability was one and the same with her activism.
Lonnie Bunch, the director of the museum, has said: "Slavery is the last great unmentionable in public discourse." Do you think Tubman as the face of the $20 bill will further the dialogue?
I think the fact that this happened means slavery is becoming less unmentionable. I've noticed in the past 20 years a significant shift. This new museum on the National Mall is part of this larger movement to have these conversations speaking more honestly about slavery. Having a formerly enslaved African-American person on the nation's currency is the beginning of the recognition that African-Americans, both enslaved and free, literally built our country.
The National Museum of African American History and Culture opens September 24, 2016 on the National Mall in Washington, D.C. Tubman's shawl, hymnal and other personal belongings will be on view in the inaugural exhibition, "Slavery and Freedom."