This Powerful Stokely Carmichael Portrait Never Made It to the Cover of Time Magazine
The artwork, by famed artist Jacob Lawrence, captured the turning point in the Civil Rights Movement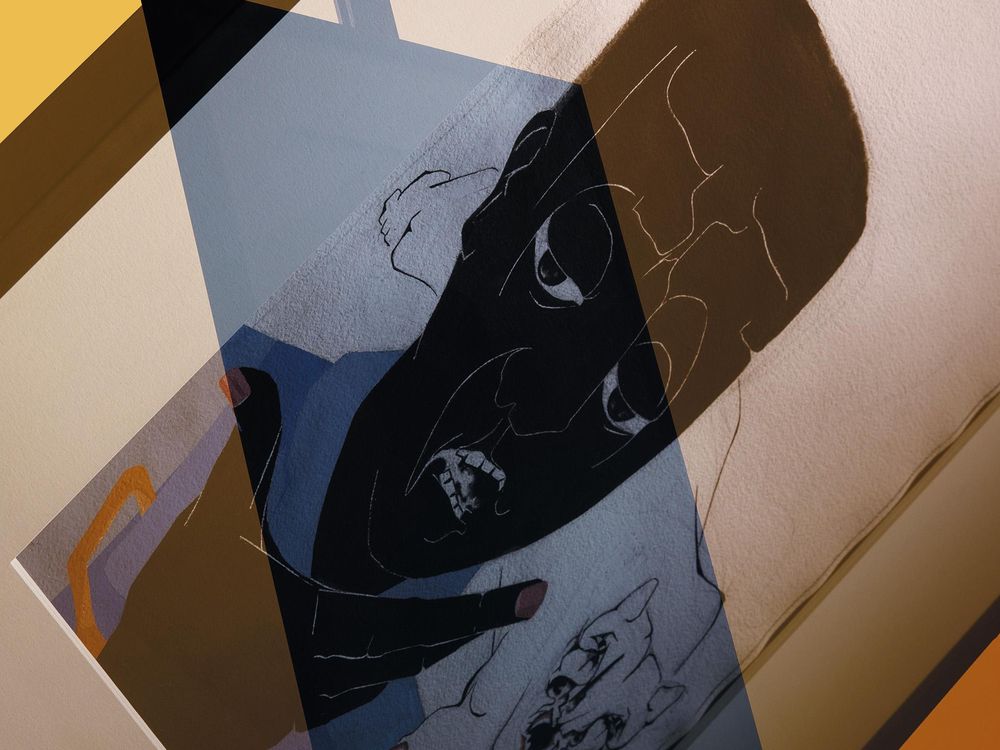 Stokely Carmichael had already served 49 days inside a Mississippi prison farm for nonviolent civil rights activism when he returned to the state in June of 1966. Just 25 years old, a Howard University philosophy major who turned down a postgraduate scholarship at Harvard to become a leader of the Student Nonviolent Coordinating Committee (SNCC), he was already a prominent voice in the movement. On the night of the 16th, Carmichael addressed a crowd of some 600 people gathered in a park in Greenwood to protest the shooting ten days before of the activist James Meredith, ambushed in Hernando while marching in support of voter registration. Meredith, who had earlier integrated the University of Mississippi, survived, and the protesters were going to march for him.
"We have been saying 'Freedom' for six years," Carmichael declared in a thundering voice. "What we are going to start saying now is 'Black Power!'" The demand tore through the air like lightning. "We have begged the president," Carmichael said. "We've begged the federal government. That's all we've been doing, begging and begging. From now on, when they ask you what you want, you know what to tell them."
It was a watershed moment: Carmichael, in his "Black Power" message, was breaking with Martin Luther King Jr.'s mantra of nonviolence. As Carmichael put it at the time, "We were never fighting for the right to integrate, we were fighting against white supremacy. We must dismiss the fallacious notion that white people can give anybody his freedom. A man is born free."
Carmichael's rallying call got the attention of the national press, including Time magazine, whose editors considered putting the riveting young leader on its cover. African-American personalities had rarely appeared on the cover of Time, and the few who did before 1966—Louis Armstrong, Joe Louis, Sugar Ray Robinson, Thurgood Marshall, among them—had crossed over into mainstream white society.
Time commissioned the best- known African-American artist in the nation, Jacob Lawrence, to produce the portrait. Lawrence traveled to Atlanta, where Carmichael sat for the artist. Lawrence later would recall his subject as "fiery, very active, and very much in command." The finished portrait—today in the collections of the Smithsonian National Portrait Gallery—depicts Carmichael outfitted in denim overalls, the kind fieldworkers wore on Mississippi plantations. Over his left shoulder, a panther looms menacingly into view: This was justice stalking America.
The magazine, according to my review of its archival records, had planned to feature Carmichael on the cover of the issue dated July 15, 1966. But when that issue of Time hit the newsstands, the cover instead showed Indonesian leader Gen. Raden Suharto, who at the time was consolidating power and purging opponents. Why the switch? I found no documents to explain it.
The magazine's own coverage hints at a change of direction: An article in the July 1 issue, "The New Face of Racism," criticized Carmichael himself. "Many militant ideologues are impatient with what they consider the glacial pace of progress in civil rights," declared Time. "They espouse instead a racist philosophy that could ultimately perpetuate the very separatism against which Negroes have fought so successfully. Oddly, they are not white men but black and their slogan is 'Black Power!'" The panther known as Stokely, it seems, had stalked himself right off the cover of Time.
University of Texas historian Peniel Joseph, author of Stokely: A Life, speculates that doubts may have developed at Time almost immediately after the portrait was assigned. "They did not want to be seen promoting a person on its cover who law enforcement was saying was promoting riots," says Joseph. Another factor, he thinks, may have been national polls "showing that more people were approving of Martin Luther King Jr. than Stokely."
In 1967, Carmichael departed SNCC and joined the more militant Black Panthers. By 1969, seeking a worldwide movement, he left the Panthers and moved to Guinea in West Africa. "Black power," he asserted, "can only be realized when there exists a unified socialist Africa."
Carmichael traveled from then on as an organizer and speaker for the pan-Africanism cause. He built ties with groups including the American Indian Movement (AIM) and the Irish Republican Socialist Party. Carmichael, who changed his name to Kwame Ture, died of cancer in Guinea at age 57 in 1998.
Even in his final days, he was known to answer the phone with his signature salutation: "Ready for the revolution!"