The Powerful Objects From the Collections of the Smithsonian's Newest Museum
These artifacts each tell a part of the African-American story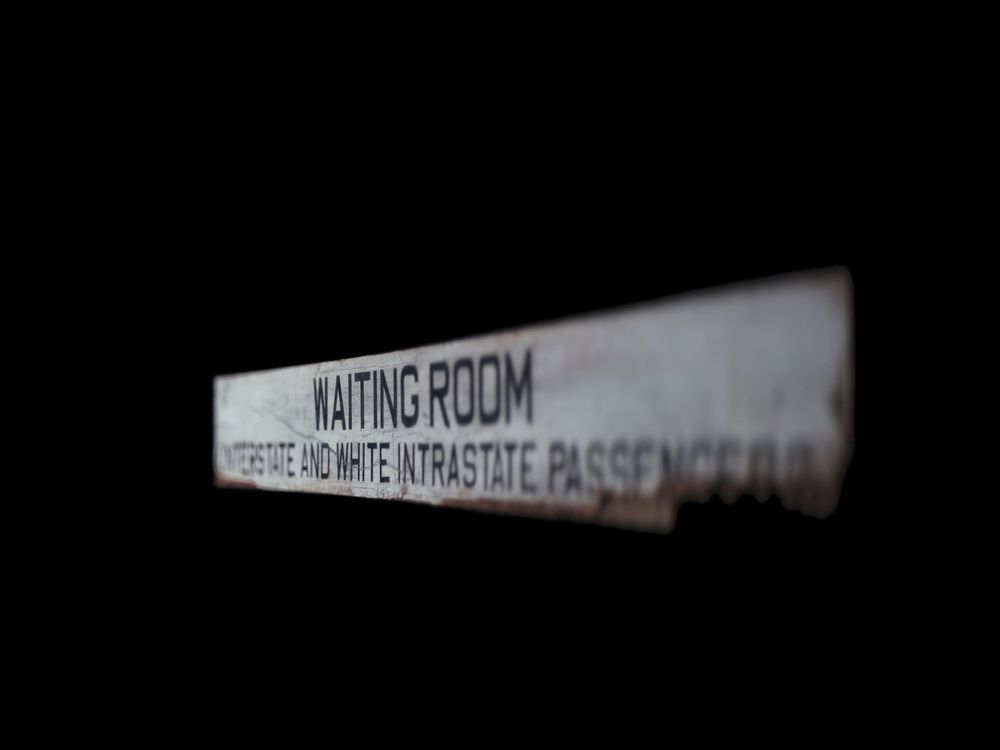 In 2003, when officials finally approved the idea of an African-American museum in Washington, they could not have foreseen how fateful the timing would be. The opening this month of the National Museum of African American History and Culture comes at the end of the first black president's eight years in the White House (a symbol of power built, not incidentally, by slaves, the powerless). It also caps a historic summer of violence and anguish. "A racial crisis flares around us," the Georgetown professor Michael Eric Dyson wrote in July after the nation reacted in horror to the killing of black men by white police officers in Louisiana and Minnesota and the killing of white police officers by a black man in Texas. Not in half a century have such momentous events concerning black life in America converged with such force.
The artifacts below, pulled from the collections of the new museum, delve into the history of black America from multiple angles. From tragic beginnings to achievements that changed the world, from the evil of a slave ship to the funky beauty of a Prince song, the epic story of African-Americans is embodied in the new national museum's artifacts, illuminated here by leading thinkers and artists. 
Iron Shackles, 18th or 19th century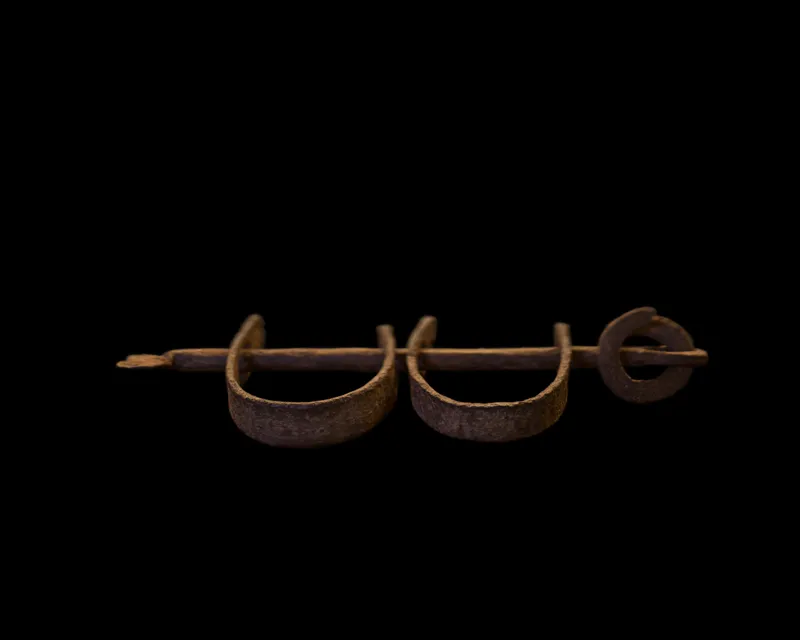 If these shackles could speak, they would say it took the resources of an entire society to create slave ships. Every shipboard item pointed to not only the financiers but also the merchants who prepared barrels of salted beef and the workers who created tools of restraint. A medical device adapted for the trade, the speculum oris, was used to force open the mouths of slaves who refused to eat. Everyone in slave trading societies, even those who never owned a slave, was implicated. No one in a country that profited from traffic in slaves was innocent. – Charles Johnson, author of Middle Passage
Tuskegee Airmen WWII Flight Suit, 1944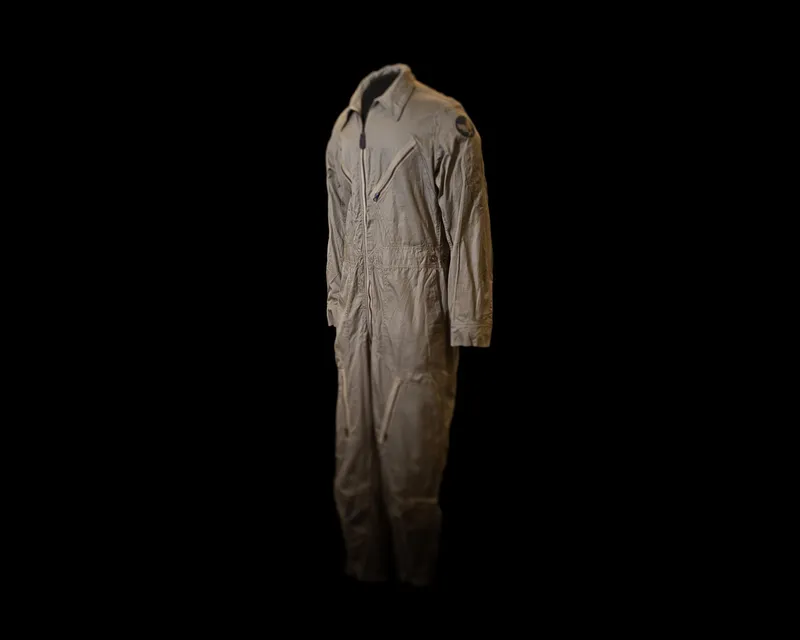 Worn by Lt. Col. Woodrow W. Crockett
"When I was growing up in the 1960s, I always believed I would go into space. I had this confidence because I knew about the accomplishments of other African Americans before me, from Harriet Tubman to Thurgood Marshall. The Tuskegee Airmen of World War II, the first black military pilots, were a crucial part of that legacy.
Imagine flying dangerous missions against a foreign military and returning to a base where prisoners of war were afforded more privileges than you, a U.S. officer! But the approximately 1,000 Tuskegee airmen excelled in the face of this pressure. They carried out hundreds of successful missions escorting bomber planes to safety.
The Airmen weren't the only heroes in that story. I am just as awed by Willa Brown, an African-American pilot who trained a number of future Tuskegee Airmen and helped lobby for their admission into the U.S. Army Air Corps. I am also inspired by Katherine Johnson, an African-American research mathematician who calculated the trajectory for Alan Shepard, the first American in space. Before John Glenn set off on his 1962 Friendship 7 mission, he personally asked for Johnson to check the computers' math.
With all these achievements in mind, I would have expected dozens of African-Americans, both women and men, to go into space before I did. But there was resistance. In 1962, when Capt. Ed Dwight, an Air Force test pilot, was chosen as the first African-American astronaut trainee, it sparked so much controversy he was 'reassigned.' It wasn't until 1983 that Guion 'Guy' Bluford became the first African-American in space.
It still astonishes me that when I boarded the shuttle Endeavour in 1992, I was the first woman of color from any country to go into space. One of the most affecting moments in my life was flying back to Chicago O'Hare after my spaceflight. At the gate were more than 20 distinguished older black men in red blazers. Former Tuskegee Airmen, they were there to welcome me home, telling me how proud they were of me." – Mae Jemison as told to Jennie Rothenberg Gritz
Ambrotype of Frederick Douglass, c. 1855-65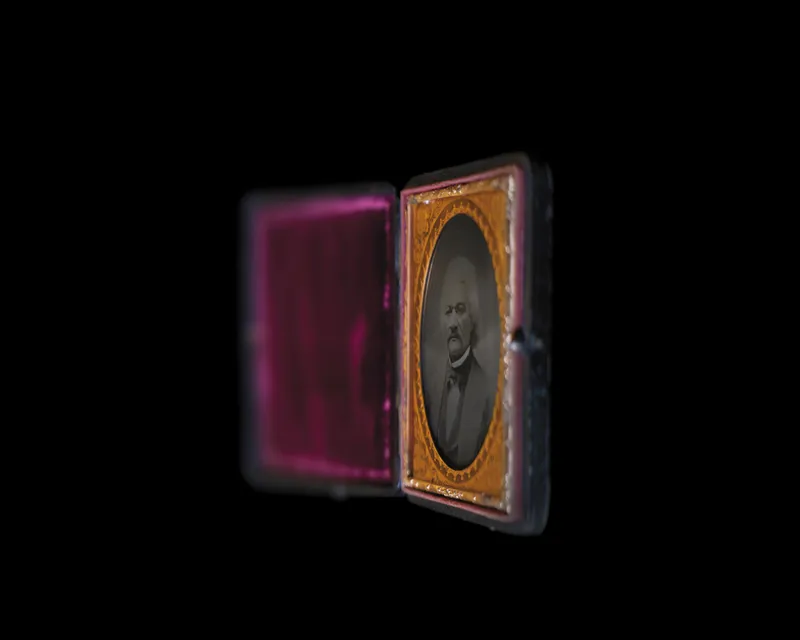 Frederick Douglass was such a prolific journalist and author, such a tireless orator and statesman, such an eloquent crusader for racial justice and the full emancipation of women, that we remember him now as a man of words. But in his time, he was also one of this country's most attentive and foresighted proponents of photography. This formerly enslaved abolitionist, who was denied U.S. citizenship for most of his life, was the most widely photographed American of the 19th century.
This is no accident, for as the scholar John Stauffer has pointed out, Douglass came of age as a freedman when photography was also coming of age. "For nothing is this age more remarkable than for the multitude, variety, perfection and cheapness of its pictures," he said in an 1865 lecture, one of several he gave on photography. He prized this new medium's potential to bring "focus" to the "vast sea of humanity" by depicting people accurately, and he was quick to recognize its power to reshape how people viewed one another. For Douglass, photography was a powerful instrument of racial uplift, one that could challenge the racist caricatures of black people that pervaded the United States and beyond with images that communicated black humanity, self-worth and achievement. He sat for some 160 photographic portraits between 1841, when he was in his early 20s, and 1895, the year he died, and he helped ensure that his image was widely published. His extensive writings about photography transformed ideas about the perception of the black body in art and photography.
In this ambrotype, a glass-plate image made with a technology popular in the 1850s and '60s, Douglass presents himself as a mature, dignified, masculine black subject—and as something of a trendsetter in fashion and grooming. The image is undated, but the subject, Stauffer notes, began sporting a walrus mustache around 1864 and kept it until around 1873. – Deborah Willis, scholar of African-American photography and chair of New York University's department of photography and imaging
Harriet Tubman's Shawl, a gift from Queen Victoria, c. 1897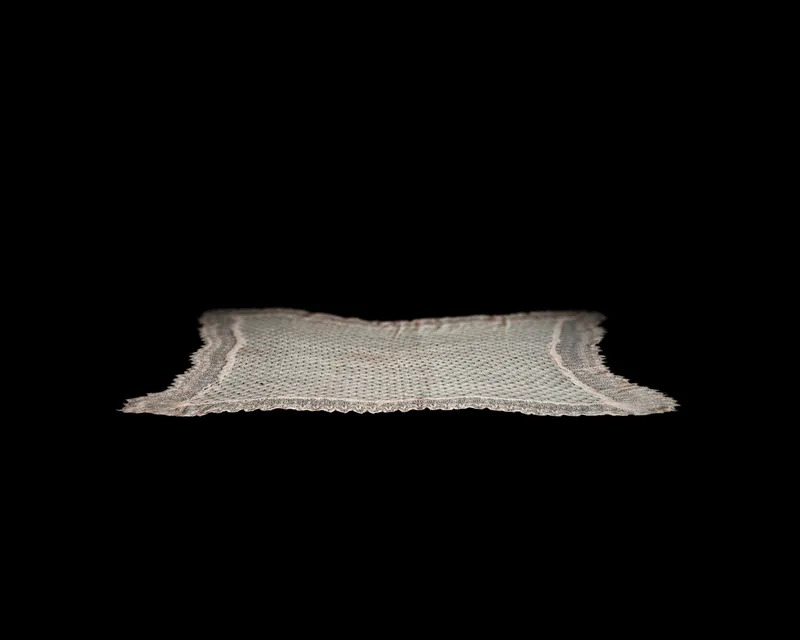 "In my home I keep framed historical listings of slaves' names, ages and prices. Sometimes, in my meditative moments, I speak their names aloud to remind myself from where I've come. That's a part of me. There's not a day I don't see it. America flourished because of the African-American contribution.
When I look at the whole story of slavery, I'm drawn to those who survived it and those who dared to dream bigger than their front yard—who dared to say, 'I can and will do better than this,' even while they could see nothing beyond the master's plantation. For me, Harriet Tubman, the former slave, Underground Railroad conductor and Union spy, represents the quest for freedom in the face of one of the most devastating and despicable systems imaginable. Thirteen times she risked her life to venture back into slave territory; she led some 70 people out. She embodies the will to survive and the hope for a better life—because she believed she had the right to a better life—which is everything America stands for. I'm carried by the strength and spirit of my ancestors such as Tubman. I ask myself: If they could fight for freedom with nothing, knowing nothing and understanding nothing about how the world worked, then what can I do?
During her Diamond Jubilee year, 1897, Queen Victoria of England sent Tubman this shawl to honor her work. The value of the shawl, as I see it, is not so much that it came from the queen, but rather that Tubman's hands have touched it, and therefore her spirit has touched it. I think of objects in an emotional, spiritual context; I think of where she would have worn this shawl and what she would have felt when she had it on. I think of her as a person and not just a monument.
As for the contentious decision to place Tubman on the $20 bill? It is done, y'all! Harriet has spoken." – Oprah Winfrey, as told to Katie Nodjimbadem
Bus Station Waiting Room Sign, c. 1957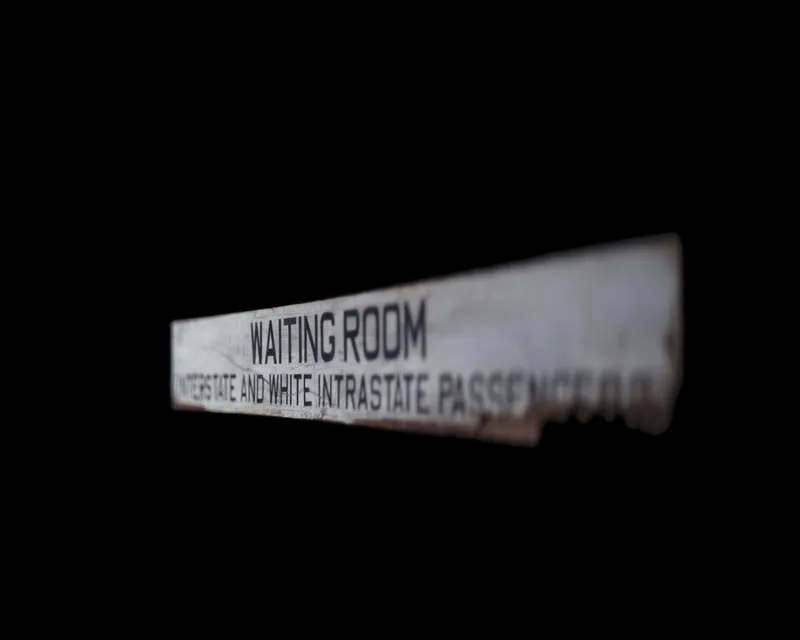 "In the summer of 1961 more than 400 people participated in the Freedom Rides, a movement to challenge the failure to comply with the Supreme Court rulings that outlawed segregated transportation facilities in the South. I was one of the original 13 Freedom Riders—seven African-Americans and six whites—who attempted to travel on Greyhound buses from Washington, D.C. to New Orleans in peaceful protest. I remember signs just like this one that read 'white waiting' and 'colored waiting' in Greyhound bus stations in Birmingham, Montgomery and other parts of the South.
We were harassed, beaten and jailed throughout that summer. On one leg of that trip my seatmate, a young white man from Connecticut, and I attempted to enter one of these so-called white waiting rooms in a small town called Rock Hill, South Carolina, about 25 miles from Charlotte. We were attacked by a group of white men who were members of the Klan. They beat us and left us lying in a pool of blood. The local officials came up and asked if we wanted to press charges. We said no, that we believed in the way of peace, the way of love, the way of nonviolence.
The Freedom Rides were probably, during that period, among the most dangerous aspects of the civil rights movement. To get on buses traveling through the South was very dangerous. It was dangerous, but it worked. By November 1, 1961, these segregated waiting room signs were gone.
I didn't like seeing those signs that said 'white waiting,' 'colored waiting,' 'white men,' 'colored men,' 'white women,' 'colored women.' I wanted to do whatever I could to help bring them down.
Growing up, I would always ask my mother and father, my grandparents, my great-grandparents to explain racial discrimination to me and they would tell me sometimes, 'That's the way it is. Don't get in the way, don't get in trouble.' But Dr. King and Rosa Parks inspired me to get in the way and to get in trouble." – Rep. John Lewis (D-Georgia) as told to Katie Nodjimbadem
Dolls Used in Landmark Study on Racism and Children, 1968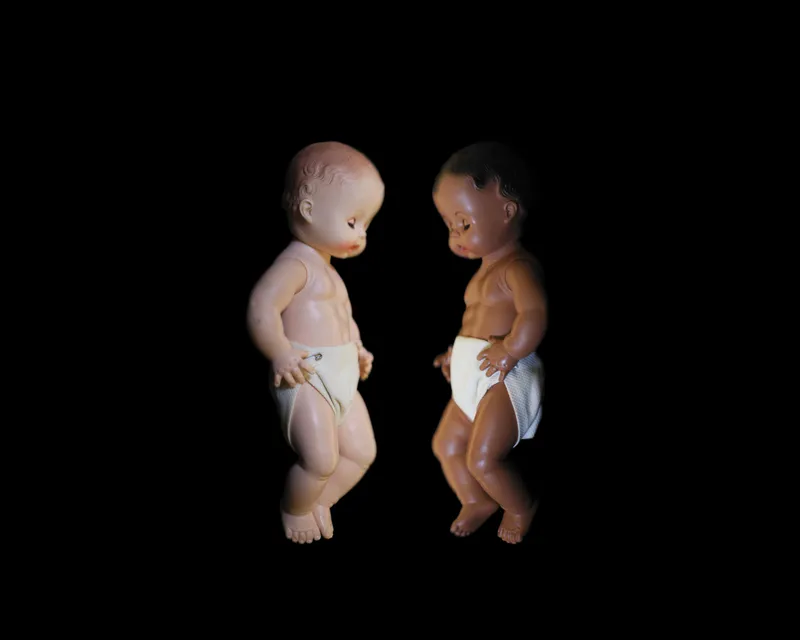 When I was young, my siblings and I used to gather around our black-and-white television for Saturday morning cartoons. Our shows were interrupted by commercials for Slinkys, Lionel Trains and my own favorite: the Crissy doll. The Crissy doll had a rope of hair coming out the back of her head. By pressing her stomach, the excited girls in the commercials could make it cascade past her knees. Although the ads didn't show it, Crissy came in both black and white.
There was no question which doll I'd choose. As a child of the 1970s, I was growing up with the black power movement in the pocket of my cutoff dungarees. On Sesame Street, Jesse Jackson made us repeat, "I am somebody!" The T-shirts we wore had slogans like Black Is Beautiful, Kiss Me I'm Black and Black Pride. The first black congresswoman, Shirley Chisholm, had recently run for president.
My mother grew up in the very different world of the Jim Crow South, around the time Kenneth and Mamie Clark brought their white and black dolls to segregated classrooms. The African-American psychologists were based in New York (Kenneth was the first African-American tenured professor in the City College system) and they wanted to know how segregation affected black students. How did these children define beauty, intelligence, their own brown selves? They found that children at segregated schools tended to assign more positive characteristics to white dolls and negative ones to black dolls.
"I guess you all would pass the doll tests," my mother would say proudly when we asked for the black Crissy doll. She told us that her only doll for years had been a black Raggedy Ann made by a neighbor. Even when other dolls showed up in the house, that first one had remained her most adored. As an adult, she wore her hair in an Afro and carried a red, black and green hair pick in her bag.
Still, those commercials reminded us of the places where we didn't exist—for one, in the minds of ad executives when they chose which doll to present. Rather than shake our self-esteem, though, this helped us form our much-needed double-consciousness. We knew our own dolls waited for us, smiling out from dark faces. We knew we were powerful, beautiful and bright.
The Clarks' findings still pain me. But they served as testimony in Brown v. Board of Education. In that way, those children of segregation ended up having a voice more powerful than they could have imagined. I want to reach into the past and pull them into now, saying, Look at how you changed the world. – Jacqueline Woodson, National Book Award winner
Mirror Casket, created after the killing of Michael Brown, 2014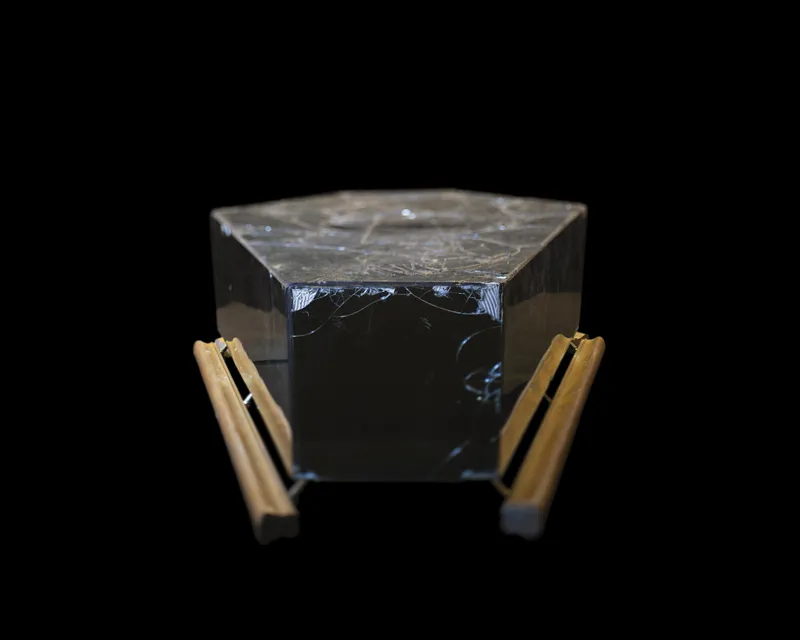 It is art object, performance, and political statement evoking a pivotal moment in the long history of the struggle for social justice in the United States. Collaboratively produced by seven artists and activists involved in the protests that erupted in the aftermath of the August 2014 police killing of Michael Brown in Ferguson, Missouri, the coffin-shaped, mirror-clad casket reflects the work that finally placed police violence in black communities on mainstream U.S. political agendas.
It was first carried on the shoulders of protesters/pallbearers through the streets of Ferguson following news of the decision not to indict Darren Wilson, Michael Brown's killer, in October 2014. On a march from the site of Brown's death to the police station, the casket confronted law enforcement officers, activists, journalists, and spectators with their reflected images, some whole, some fractured through shattered glass, communicating the message that we are all implicated in the processes of racist state violence—and that we all bear the responsibility to end it.
In its inaugural exhibition, Mirror Casket, created by De Andrea Nichols, Damon Davis, Marcis Curtis, Sophie Lipman and others, embodied a theme of that day's demonstration: "Funeral Procession of Justice." But while this sculpture quite literally conveyed the notion that justice is dead, it also illustrated the idea that people's robust demands for racial justice are very much alive.
The mirrors, in fact, serve as an apt metaphor for new technologies of communication in 21st-century movements against state violence. The rapidly accumulating archive of video images of police killings, from surveillance cameras (Tamir Rice) to bystanders' cellphones (Eric Garner) and police dash cameras (Laquan McDonald) is helping to shift popular consciousness. These images have helped to focus the world's gaze on the brutality of racism.
Mirror Casket marks this contemporary moment, when the state has finally been compelled to acknowledge the link between its repressive apparatuses and racism. Smartphones and body cameras have become the looking glass compelling the recognition that black lives matter. And Mirror Casket demands more powerful and far-reaching forms of justice. We will have to reimagine policing and punishment and ultimately will have to remake our democracy. – Angela Y. Davis, activist, writer and Distinguished Professor Emerita at UC Santa Cruz
16th Street Baptist Church Stained Glass Shards, September 15, 1963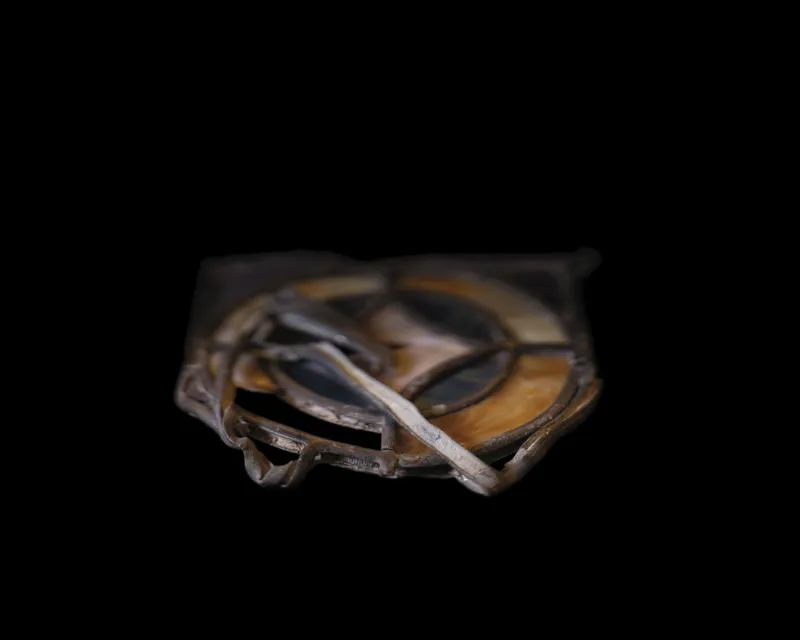 The process of making a stained glass window begins with the artist's sketch, known in medieval times as the "vidimus" (Latin for "we have seen"). The History of Stained Glass, by Virginia Chieffo Raguin.
Because they must have wanted the symbol
of their gospel visible to all, not only

to those inside the sanctuary, and perhaps
to show that the savior watches over them

both in and out of church, the congregation
chose the painting, not on canvas, but

stained glass: Christ the Good Shepherd
in a window facing east. In the aftermath

you could have seen, from a hole in the window,
what a photographer captured: a sign

on the building across the street, the word
Liberty, its brutal irony in 1963, or

the dark windows two stories above
the shattered body of a car, the street

strewn with debris, the slick helmets of police
catching the sun—how it all seems

crowded together, a flat perspective.
In the short depth of field, everything

is compressed into the ruined tableau.
If you could look beyond it—

the palimpsest of wreckage—you might see
what should have been: a street scene

in which the parked firetruck is moving
through the grainy light, headed elsewhere;

the few onlookers, framed in the windows,
leaning out as if only to catch a breath

of air; the men on the street below them
going about the business of the day as if

it were any other; and in the middle ground,
a man raising a camera to capture

something we might have never had reason
to see. Instead, his lens must find

the wounded church, the mangled remains
of windows, the twisted armatures—

rosettes dangling from each gnarled grasp. And,
as if to remind us of the angels, how

they might walk, unknown, among us,
as if to remind us of the martyred girls—

like Addie Mae Collins, her face no longer a face
her sister could recognize—Jesus

too, the window, his body left nearly intact
but faceless, after the blast.
– Natasha Trethewey, U.S. Poet Laureate 2012-2014
Inkwell Owned by James Baldwin, mid-20th century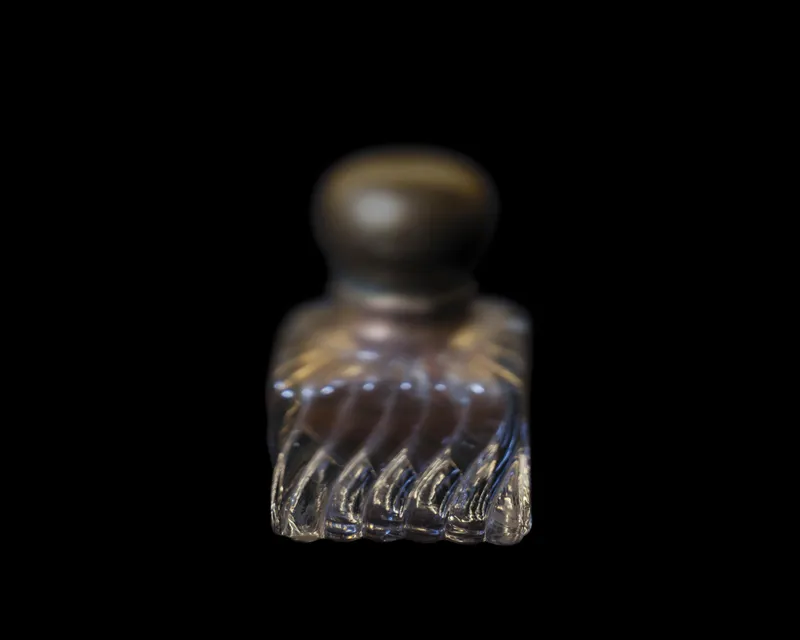 James Baldwin spent his last 17 years at a stone villa in Saint-Paul-de-Vence, France. The house, partially demolished, stands on a wide plot overlooking the Mediterranean. I was lucky enough to peer into a room he called his "torture chamber." He returned to it night after night to wrestle with America and compose more than a few of the finest—and truest—sentences in the modern English language. He wrote longhand on legal pads. "How can one say that freedom is taken, not given," he asked in No Name in the Street, "and that no one is free until all are free?" – Thomas Chatterton Williams, author of Losing My Cool
March on Washington Protest Placard, August 28, 1963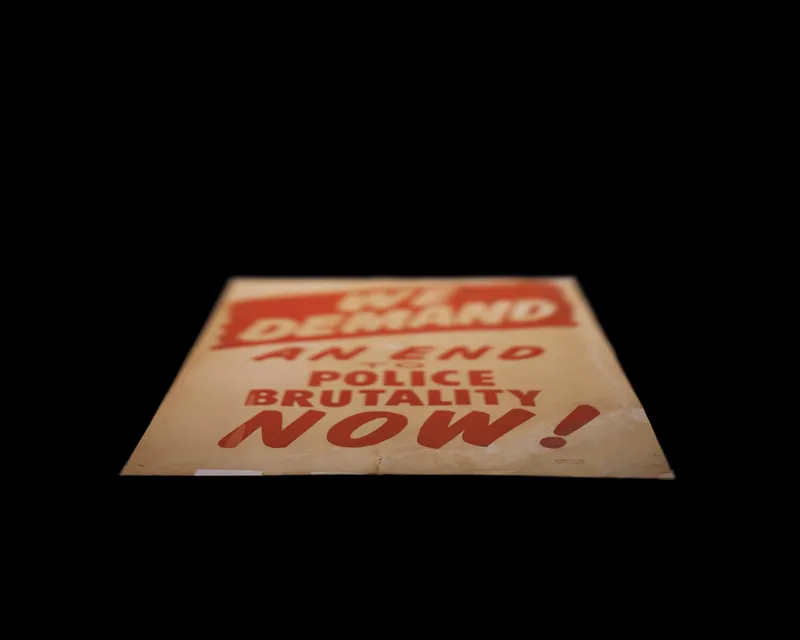 "The day before the March on Washington, I was in Atlanta with my wife. I had come back from Birmingham. We went to Birmingham because the situation was desperate. There were 60-something unsolved bombings of homes in '61 and '62. [The Rev.] Fred Shuttlesworth's church had been bombed three times: in [1956, 1958 and] 1962. Every demonstration you almost had to expect you might be killed with all of these bombings taking place. But we had made progress. We felt that we didn't need to be going to Washington. This was going to be a hot day in the sun. We were tired!
Dr. King called and said: 'Look, this is important. You all need to be here. Come on, we have a hotel room set up for you.' Most of us were staying in the Willard Hotel. He was working on his speech in the suite the FBI [later] had bugged. He'd scratch out three or four words to not only get the sound, the meaning, but the right rhythm to it.
I was out there at the Washington Monument at eight o'clock in the morning. There was nobody there. Gradually, people began marching from the train station, and then buses were coming in from cities as far as Chicago, New York and Boston. The unions in Philadelphia and New York made these police brutality signs.
I was looking around, watching the crowd. We were afraid that somebody would try to disrupt the march—start a fight, a ruckus. Our staff scattered through the crowds, making sure that no trouble came about. Once [officials in Washington] realized they were not going to stop the march, they began to cooperate with little things, like Port-a-Potties. You're going to have [a quarter-] million people out there—you need rows and rows of toilets. There were as many white people there as there were blacks. That was not true in the South, you see. There was white institutional support. We had the support of the government. We weren't going to abuse it.
I felt very good about the march. But it dragged on and on. You could hear the speakers all the way back to the Washington Monument. Out from the steps of the Lincoln Memorial, we had about 30 rows of chairs for the celebrities. A who's who of Hollywood: Burt Lancaster and Harry Belafonte and Paul Newman and Frank Sinatra. Sidney Poitier, as well.
When Dr. King spoke, it pulled everybody together. He said, 'America has given the Negro people a bad check.' He was making the transition from race to poverty. This transformed us almost immediately into an integrated national movement on freedom and rights. I had a sudden realization: This was the right thing to do." – Andrew Young, former Civil Rights activist, congressman, mayor of Atlanta, and U.S. Ambassador to the United Nations, as told to Max Blau
Hurricane Katrina Door, New Orleans, 2005
The first door was my mother's. It is made of some kind of hollow metal, painted white, with a shiny door knocker that no one uses. The doors inside her house are also hollow, but made of wood, and in the way of all trailer doors, they are inadequate in muting sound. Thin, insubstantial. On the day I learned that Hurricane Katrina was barreling over the ocean, eating the miles between the Caribbean and the Gulf Coast, I was sitting on my mother's floor, watching the news, eyeing the scrawled neon path of that giant storm and my mother's thin doors.
The second door was my grandmother's. Around midmorning on August 29, the water began to rise in her one-story brick house. Once it began, it would not stop. The storm surge from the DeLisle Bayou swept through the house, determined to clutch and carry all in its wake. Bibles, photographs, birth certificates, shoes, porcelain angel figurines, people. When the water reached our thighs, we had to make a decision. Swim out into the storm to our remaining cars, or climb in the attic and risk drowning. We swam through her silver door, out into the waiting embrace of the storm. Power lines cracked. Trees snapped. We cowered in the water: helpless things adrift in a shallow sea.
The third was a car door. I swam to my black Camry, which had not been swept away by the water, and sat in the driver's seat. My sister, six months pregnant, climbed in the passenger seat. We'd had six cars at the beginning of the storm. Now two spun lazily in the water, and we were down to four. The plan was to head north, fleeing the rushing waters of the bayou. But the storm surge cared nothing for plans. It picked my car up, first the right tires, then the left. Lifted it like a boat. I tried the door, but the water pinned it shut. Both doors would not open. I rolled down the driver and passenger windows at once, and I told my sister this: Charine, jump out of the window. We did. I swam against the push of the eddied brown water and put my hand at my sister's back to help her along as her belly cut the water. My grandmother stood on a small rise in the distance, waving us to her, even as the branches broke and flew, even as the storm forced her down with its wide hand, trying to sweep her from the earth. Her face calm, her palms frantic.
The fourth door, painted dark green, belonged to a neighbor. We sat in a high field in our remaining cars for most of the storm until the surge receded enough for us to drive to my town's main intersection. Our neighbors had braved the storm four or five times in a small open boat to visit the homes closest to the bayou, where people had been forced to their roofs, to trees, to escape the water. They'd ferried these people back to their home, offered them a roof to shield them, a floor to sit upon: shelter. When they saw us at the intersection, our cars rocking on their wheels in the wind, they stood out on their porch and waved us inside.
In the years after Hurricane Katrina, on the Gulf and in New Orleans, there was a multitude of doors. In time, all were marked, signaling what had transpired during the storm. We know what happened behind those doors. I was lucky. My doors opened; I lived. – Jesmyn Ward, National Book Award winner for Salvage the Bones
Angela Davis Poster, 1971
Activist, scholar, former Black Panther supporter, Angela Y. Davis appeared on countless posters after her 1970 arrest for an alleged role in the killing of a California judge in a courtroom hostage-taking. The 16 months Davis spent in jail before she was acquitted sparked protests worldwide, a cause célèbre that made her a pop culture sensation and an icon of the black power movement. "Her leadership, conviction and intellect ignited the hearts and minds of millions to fight against structural racism," says Opal Tometi, a co-founder of Black Lives Matter. "Her living legacy uplifts people daily."
Tambourine from Prince's "Nude Tour," 1990
Every time I joined Prince onstage, something new and dynamic would happen. His music had no boundaries and his impact on the entertainment industry was profound. He was influenced by soul, rock, pop, gospel, jazz, funk, classical, R&B and more. In "The Glamorous Life," a song we co-wrote, he used masterfully hidden Latin influences to make the listener move and feel in particular ways. He was always looking forward, working to expand his knowledge and understanding. He pushed every boundary of art and challenged every concept of the way things were "supposed" to be, in music and life. – Sheila E., musician and longtime Prince collaborator
Malcolm X's Tape Recorder, Harlem, 1960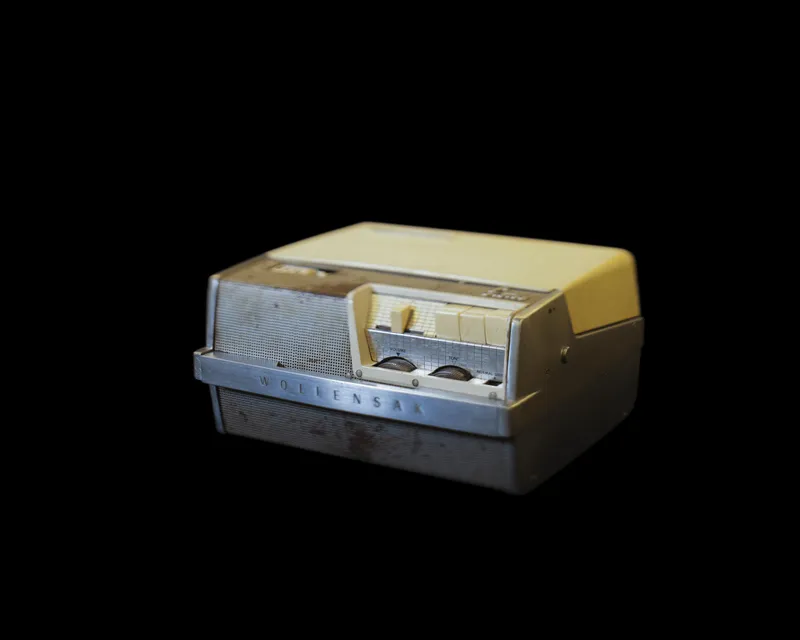 "The most important book I've ever read was The Autobiography of Malcolm X. In English class, seventh or eighth grade, at Rothschild Junior High School, Brooklyn. It rocked my world. At that age, I didn't know that I was a filmmaker, or even had the notion of making a film based on it. Malcolm's speaking style? Black Baptist preacher: He grew up in the church. His legacy will live forever, the same as Dr. King. Malcolm they painted as the bad guy. But he's an oracle. Both men were moving toward the same goals. They just had different routes." – Filmmaker Spike Lee, as told to Jeff MacGregor
Cab Calloway Home Movie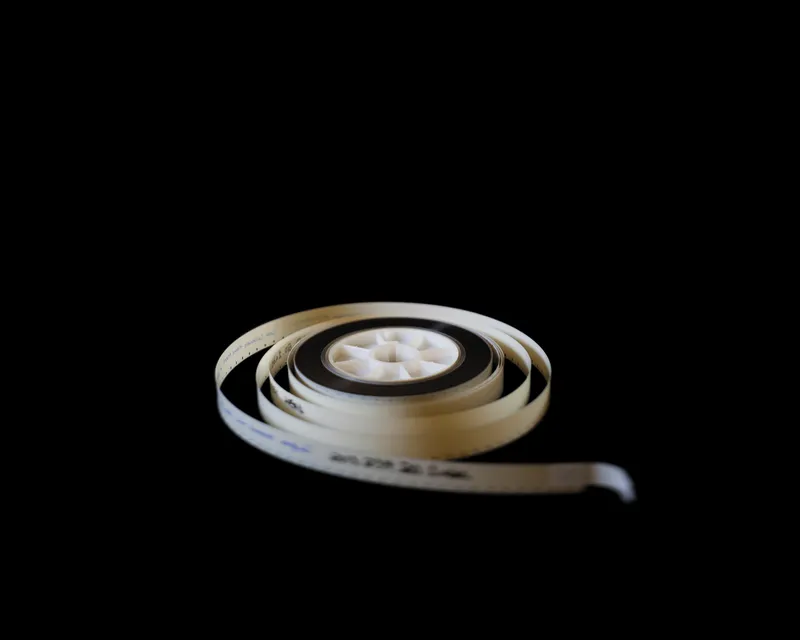 Jazz musician Cab Calloway, known for his quick scat and signature lyric "hi de hi de ho," earned his musical reputation during the golden era of jazz as he led one of the most successful big bands in the 1930s and '40s. As the big band era faded, he traveled with a small group of musicians to gigs as far away as the Caribbean and South America. A 16-millimeter motion picture film, discovered in an archival collection donated to the museum by Calloway's daughter, documents a circa 1951 trip the singer took with his wife and band to Haiti. – Katie Nodjimbadem
Rosenwald School Desk, South Carolina, 1925-1954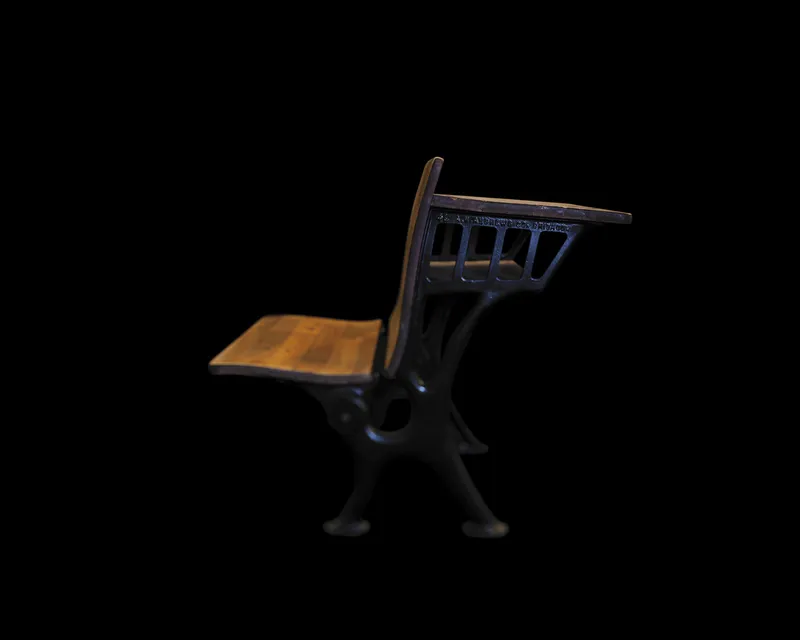 "It was a long brick building in Frankfort, Kentucky, and it was called Rosenwald School." It was one of 4,977 public schools constructed throughout the segregated South for African-American children by the philanthropist Julius Rosenwald from 1912 to 1932. "My mother was a teacher at the school and later became a principal there. I went there from kindergarten to eighth grade.
It was a very nurturing environment, very empowering. I and all of my friends, we were being groomed—for lack of better words—to invade the white world. So we were fed, early on, our George Washington Carver and Crispus Attucks and the black man who invented the traffic light. There was a tremendous amount of energy invested in imbuing us with a sense of racial and cultural self-worth.
It was done in a casual way, but it felt like fortification. So that when we found ourselves later, as all of us did, on the front lines of integration, we would walk into those places with an acute sense of our own power. With a sense of cultural and racial responsibility. It was probably the most consistent nurturer of my theatrical aspirations. I remember every single play that I was in from kindergarten up until the time I graduated.
Our PTA was invited to visit the PTA of a predominantly white school and I remember we sang this song with the lyric 'These truths we are declaring that all men are the same / That Liberty's a torch burning with a steady flame.' And the principal told us that if we sang with ferocity that 'Liberty's a torch burning with a steady flame,' our passion and our use of language would shatter all the racism within the world." – George C. Wolfe, director, filmmaker and playwright of the Broadway musical Shuffle Along, as told to Jeff MacGregor.
William Lloyd Garrison Pocketwatch, 1850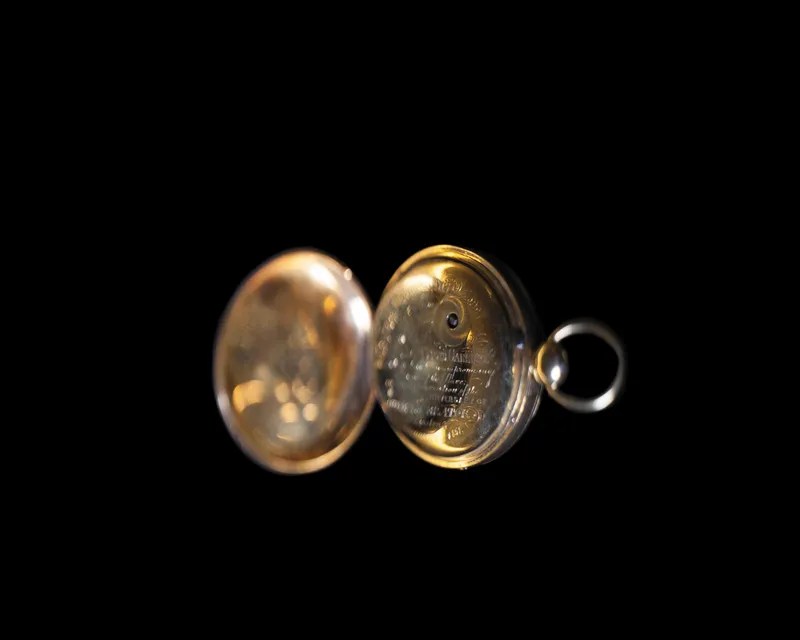 "As to our dear brother Thompson, I am feverish to learn how he is now situated," William Lloyd Garrison wrote to a friend in 1835. In fact, all of New England was feverish: Garrison and his British ally George Thompson were crusading to end slavery at a time when Northern textile factories depended on Southern cotton. Thompson had escaped a Boston lynch mob, which then seized Garrison; authorities seized him back and stowed him in a jail cell for safekeeping. The two men had a long struggle ahead. Thompson gave Garrison this commemorative watch almost 20 years later. The Emancipation Proclamation was still more than ten years in the future. – T.A. Frail
Bo Diddley Hat
Among the fathers of rock 'n' roll, Bo Diddley popularized one of the genre's signature beats: three strokes/rest/two strokes. From his beat to his wild dance moves to his homemade square-shaped guitar, Diddley was truly his own performer. Incorporating African rhythms and the blues with his unique guitar strokes, Diddley helped shape rock 'n' roll for generations of musicians after him, including the Rolling Stones. He sported this black felt hat throughout the last 15 years of his career and during his last performance, in 2007. – Katie Nodjimbadem
Blind Tom's Flute, c. 1879-84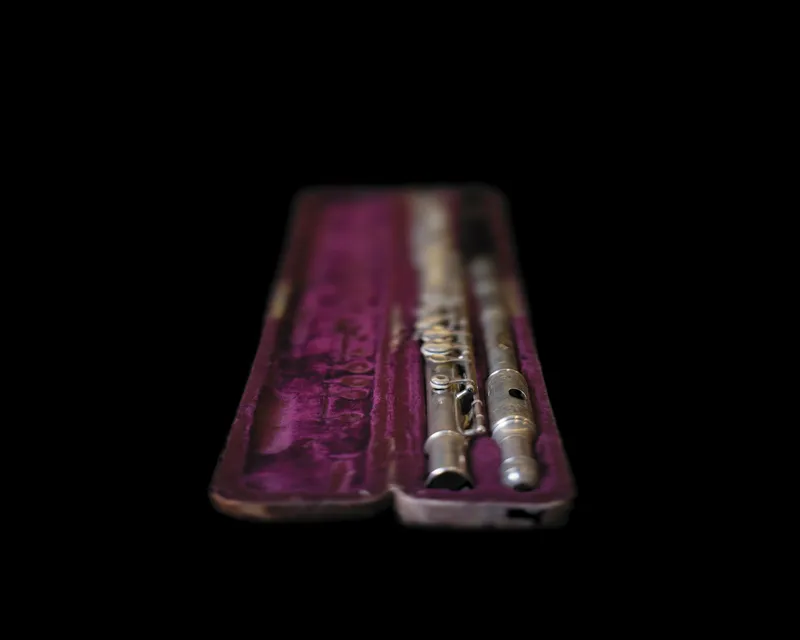 Thomas Greene Wiggins, born enslaved in Georgia in 1849, was blind, almost certainly autistic—and a musical prodigy. He memorized songs after hearing them once; he could play a piece on the piano, then turn his back to the keyboard and play it again, each hand taking the other's normal part. From age 9 until he died 50 years later, he dazzled audiences worldwide, billed as Blind Tom. In 1865, with slavery ending, a judge granted custody of Blind Tom to the man who had owned him, James Bethune; the musician's fees—hundreds of thousands of dollars—went to Bethune's family. This flute was one of the few things Blind Tom owned. – T.A. Frail