When Patsy Cline Broke Through as a Country Music Phenom
The recording star sported a homemade suit as spectacular as her voice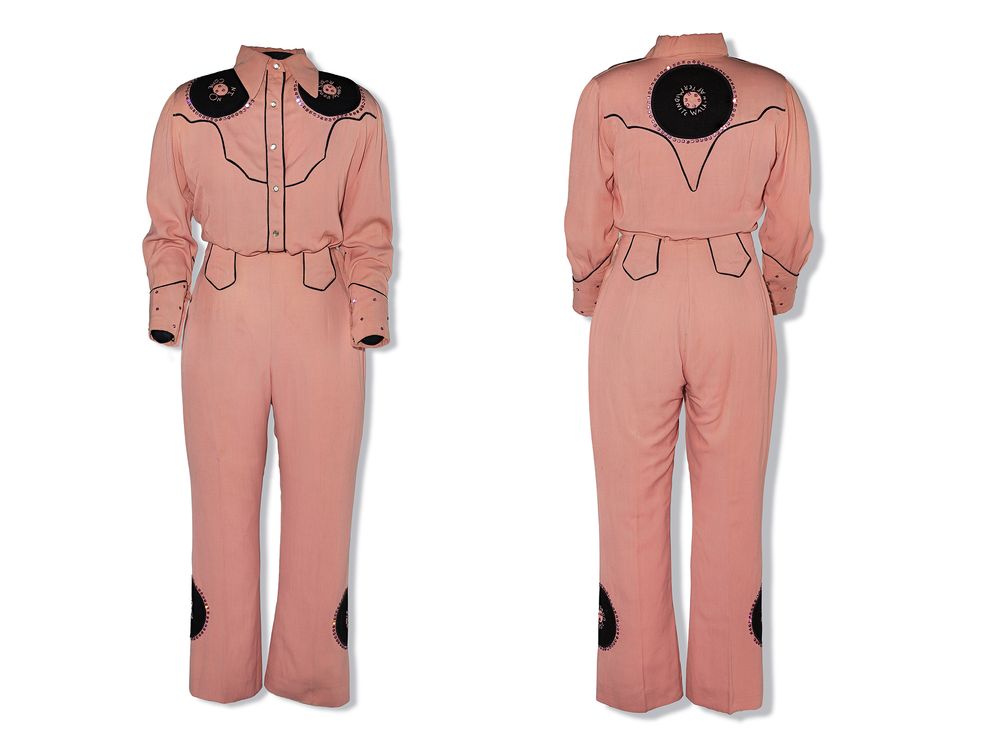 On January 21, 1957, Patsy Cline made her national television debut on "Arthur Godfrey's Talent Scouts," which aired Monday nights on CBS. The show featured agents and managers from across the country presenting the latest artists they'd signed. Cline's mother, Hilda Hensley, had pretended to be her manager to secure them a spot at the taping in New York City.
Cline was 25—and nervous. If she didn't get a break soon, she might have to kiss country music goodbye. She had grown up singing in the choir of her Baptist church in Winchester, Virginia, and in 1955 had traveled to Nashville to record a few songs for 4-Star Records, which later leased the tracks to Decca. But after a decade of hustling, including a few appearances on "The Grand Ole Opry" and countless nights singing at juke joints and on WINC, a local radio station, Cline still hadn't found traction in the industry.
By all accounts, Cline and her mother were extremely close. Hilda had been just 16 when Patsy was born, and Patsy's father, Samuel Hensley, had abandoned the family when she was just a teenager. Together, Hilda and Patsy managed to support themselves (Patsy also had a younger brother, Samuel Jr., and a younger sister, Sylvia Mae). In 1953, Patsy married Gerald Cline, but by 1956 they were separated, and would divorce the following year. It had been a long road to that CBS soundstage.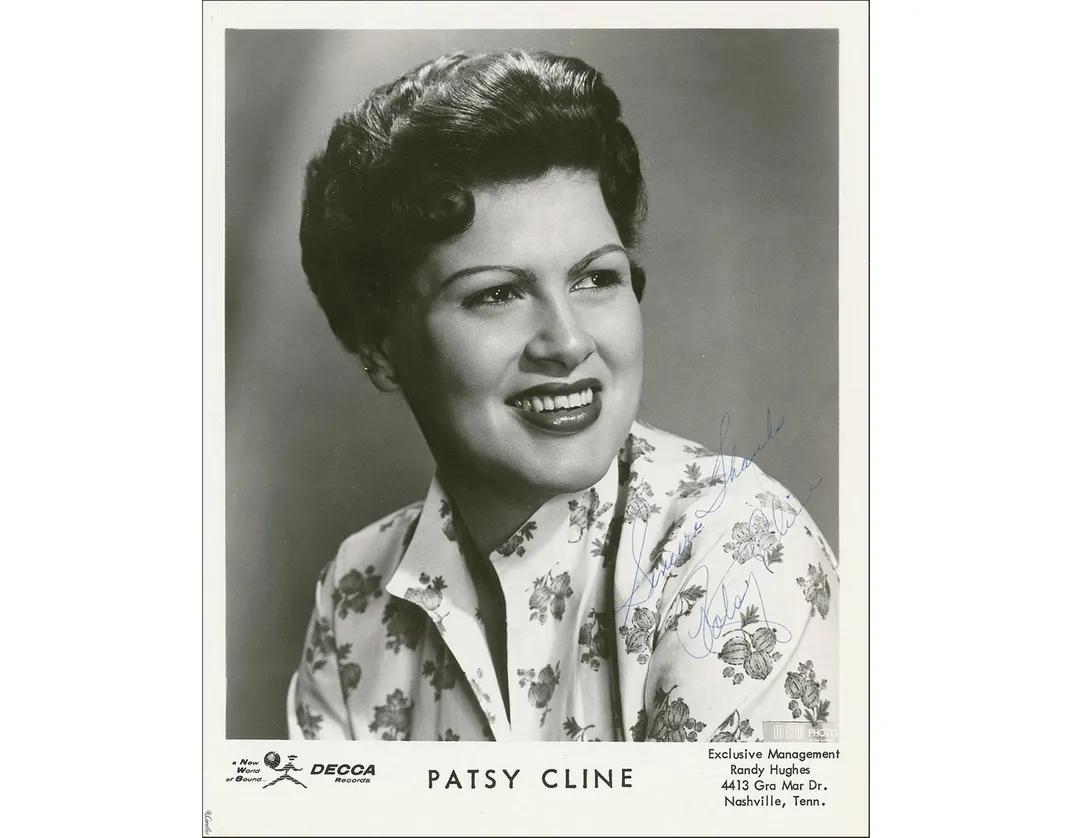 That January evening, Cline enchanted the nation with a deep, steady performance of "Walkin' After Midnight," which she had recorded the previous year. Cline didn't really care for the song, but the audience responded so enthusiastically that it nearly broke the studio's applause-o-meter. "Don't go away, Patsy, honey," Godfrey said after Cline had finished. "You done won this." Decca scrambled to release the song as a proper single. A few weeks later, it was Cline's first hit, rising to No. 2 on the country chart and No. 12 on the pop chart. It went on to sell more than a million copies.
Country music was then in a state of transition. Rock 'n' roll had come to dominate the charts, and songs that sounded too traditional—anything with too much pedal steel or fiddle, or too many lyrics about family and God—felt hopelessly old-fashioned. Beginning in the mid-1950s, the guitarist and record producer Chet Atkins had helped engineer the so-called "Nashville Sound," which smoothed out country music's rougher edges, relying on backing vocals, meticulous orchestration and glossy production. Atkins was a divisive figure—purists accused him of neutering the genre—but his efforts kept country music commercially relevant, creating space for pop-leaning artists such as Cline.
As the genre achieved new success, country musicians dressed in ever-more-flamboyant outfits. Glitzy, often self-referential costumes had been an important part of country since at least the 1940s, when guitarist and yodeler Gene Autry began sporting a ten-gallon Stetson, igniting a craze for cowboy gear. Yet as country turned more pop, appearing onstage in some sort of glittering, extravagantly embellished outfit became even more vital, especially for a new singer desperate to make a name for herself.
The whole industry was moving in a sequined direction: In the late 1940s, a Ukrainian immigrant named Nudie Cohn (born Nuta Kotlyarenko in Kyiv in 1902) had begun sewing elaborate garments out of his garage in Los Angeles and selling them to showgirls and Hollywood actors, including country singer turned Western star Roy Rogers. Cohn's suits were gloriously ostentatious, with rhinestones, fringe and leather patchwork. No degree of ornamentation was too absurd, and Nudie suits became de rigueur for country stars. Elvis Presley appeared in an extraordinary gold lamé Nudie suit for the cover of his 1959 album 50,000,000 Elvis Fans Can't Be Wrong. (Presley supposedly paid $2,500 for the piece.) The idea was to stand out on a crowded stage full of orchestra members and backing vocalists—to convey, unequivocally, that a star was in the room.
In 1958, presumably inspired by the glitz of Nudie's famous suits, Cline's mother made her a pink ensemble sporting record-shaped wool patches with the names of her daughter's singles spelled out in pink rhinestones: "Come On In" on the left shoulder, "Poor Man's Roses" on the right shoulder, "Stop the World" on the left leg, "Yes I Understand" on the right leg and, finally, "Walking After Midnight" on the back. Cline wore it often, including the following year in the parade for her hometown's annual Shenandoah Apple Blossom Festival.
Hilda's creation is as spectacular as any Nudie suit, perhaps even more beautiful for its handmade flourishes—the lilt of Hilda's stitching, the black piping. You can imagine Hilda beaming as she worked on the costume. Love is evident in every stitch. It shines brighter than any rhinestone.