Panda Watch: It's a Girl!
The National Zoo confirmed that Mei Xiang's cub is female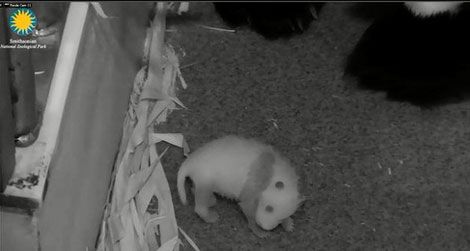 It's official: Mei Xiang's new panda cub is female! In today's official statement, the Zoo confirmed both the sex and paternity of the cub. A genetic analysis revealed that Tian Tian, the Zoo's other adult panda, fathered the cub by artificial insemination. Tian Tian also fathered the second stillborn cub, a female; the cubs were fraternal twins. Mei Xiang and her baby (still unnamed) are in good health.
Stay up to date with panda news and watch the HD panda cams on the Zoo's website.