Oprah's Undeniable Influence on American History Recognized in New Smithsonian Exhibition
The National Museum of African American History and Culture follows Winfrey's life, from her roots in rural Mississippi to her success as a cultural phenom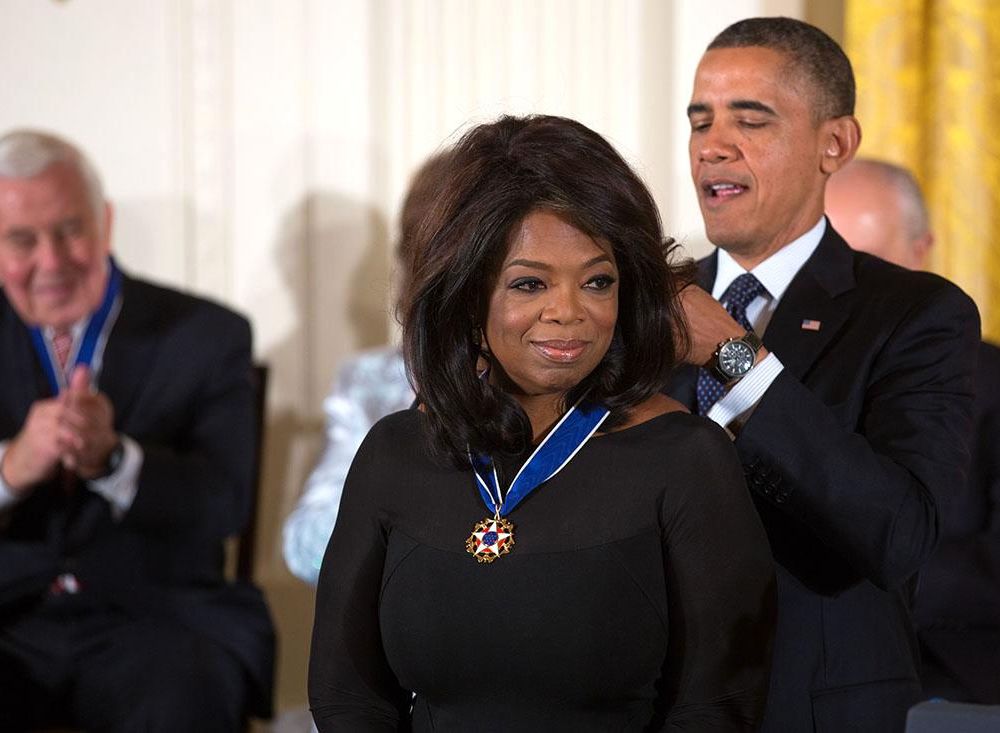 Oprah Winfrey says she cried when she got to the end of the Smithsonian museum exhibition that bears her name because a journalist had written in the guest book that "watching Oprah every day is the reason I love myself so fiercely." Winfrey says it reminds her of a letter she got in 1987 from a fan who told her "watching you be yourself every day makes me want to be more of myself."
"It made me cry because it is full circle that the mission was accomplished," Winfrey says. "The intention was fulfilled, and that was to be a mirror for people to see themselves, in other people, in others' stories; and by watching those stories of other people, be lifted, be inspired, be encouraged in a way that makes you think you can do better in your own life.
Winfrey says she is "in awe and bedazzled" by the exhibition "Watching Oprah: The Oprah Winfrey Show and American Culture," opening June 8 at the Smithsonian's National Museum of African American History and Culture in Washington, D.C. With amusement, she notes that in the more than 4,500 episodes of "The Oprah Winfrey Show," she has done one-on-one interviews with some 35,000 people.
"I've encountered people who had all kinds of experiences, near death experiences, out of body experiences and people talk about how when you go through the tunnel of light there is your life review—but I'm alive to see it," Winfrey says. "You don't have to have a trauma, a traffic accident, a tragedy. You just walk into an exhibit of your life. It's fantastic! Hashtag Goals! Everybody!"
Winfrey says she was surprised by everything in the exhibition, a winding journey through the museum's 4,300 square foot Special Exhibitions gallery on the concourse level. She says she feels "supremely honored" by the curatorial acknowledgement that the "Oprah Winfrey Show" has had enormous impact both on how people felt about their lives, and on culture in general.
"What it does is allow me to actually have affirmed for me what an astounding life this is," Winfrey explains. "You know, I thought it was in my own head, but when you see it laid out in a scholarly fashion, organized in terms of the influence and impact that my life and the life of the show has had, it's pretty profound."
But Winfrey's surprise and delight over what's on display inside this exhibition is partly because this woman known for her attention to detail had almost nothing to do with putting it together, explains the museum's founding director Lonnie Bunch.
"This was an exhibition chosen by the museum, created by the museum. Oprah and her staff played very little role in shaping the content," Bunch explains, adding that museum curators picked which artifacts they wanted to use and fact checked them with Winfrey's producers and staff. "The reality is we drew a very hard bright line to say that this was not a show done for Oprah, or by Oprah. It's a show that wrestles with broader questions that uses Oprah as a lens to get it there."
Some of those questions include how someone like Winfrey, through her talk show, philanthropy, her films, and her shows on the Oprah Winfrey Network, such as Queen Sugar that take viewers places they might not normally see, continues to shape the way people think. Bunch says this exhibition is a concrete example of how the museum explores the impact of culture.
"I also thought that in an era where we still don't take enough embracement of the sort of strengths and contributions of black women I really wanted to sort of set out someone who I thought was one of the most influential people in the 20th century. I wanted to make sure her story was told," Bunch says.
The museum curators who created the exhibition, Rhea Combs and Kathleen Kendrick, say they took a scholarly approach to Winfrey's story. They asked how Winfrey's experience could illustrate larger ideas around race, gender, media and the promise and opportunities that are available to Americans. They spoke to scholars in African-American, gender, media and religious studies and sociology from institutions ranging from Johns Hopkins University to Yale University to Spelman College to consider Winfrey's impact on global culture. But they begin by introducing Oprah Winfrey, the person.
"We wanted to help visitors understand 'Where does Oprah come from?' I mean she is such an icon and a presence. But she didn't come out of a vacuum, " Kendrick says. "She's a woman, an African-American woman, born in 1954 in Kosciusko, Mississippi. That had a huge impact on who she is, on her sense of upbringing. It really shaped an idea of who she could become, what her potential was."
In the first segment of the exhibition, America Shapes Oprah, 1950s-1980s, visitors are immersed in the swirl of African-American culture and the immense social change Winfrey experienced growing up. There's a dress worn by Diana Ross when she was with The Supremes, the costume Nichelle Nichols wore as Commander Uhura on "Star Trek," as well as works by artist Elizabeth Catlett. There's also the high school diploma of Carlotta Walls, one of the "Little Rock Nine" who integrated Arkansas' Central High School in 1957, and images of female activists including Congresswoman Shirley Chisholm, the first major party African-American woman to run for president. Amidst these are pictures from Winfrey's childhood in that small Mississippi town, including one of her grandmother, Hattie Mae Lee, who raised her. As she moved to Milwaukee and then to Nashville, we learn that Oprah Winfrey was profoundly affected by the working women in her life.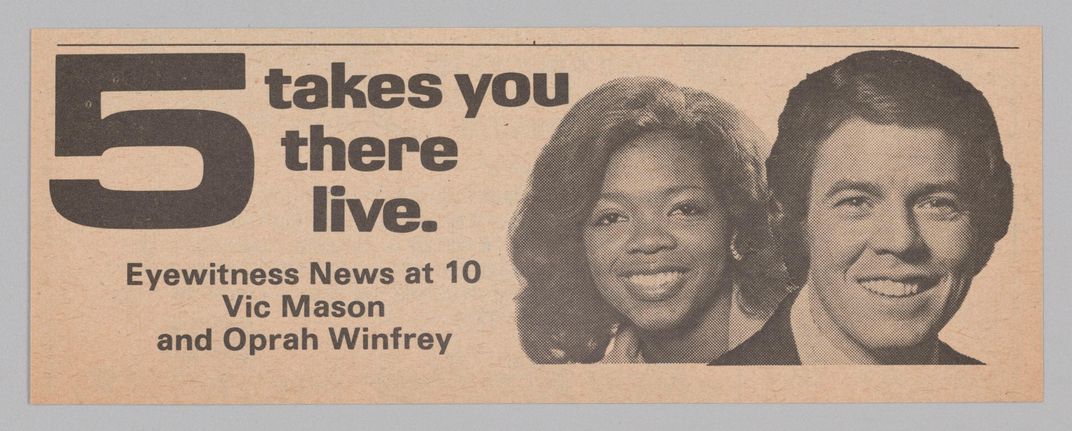 "You think about Dorothy Height, you think about Fannie Lou Hamer, you think about Shirley Chisholm. Then you think how she is growing up at a time when there is a black is beautiful sort of moment taking place in America," curator Combs says. "I think there's this beautiful sort of recognition that she's not by herself in this instance, having conversations putting women forward, having conversations that talk about the importance of education, the importance of social justice. These are conversations that many black women have been having for some time."
Both curators say this part of the exhibition connects visitors with Winfrey in her formative years, from her high school diaries to a scrapbook written in Winfrey's distinctive cursive writing with multi-colored ink. They note that this part of the exhibition echoes themes that are found throughout the African American History Museum, including migration, integration, black entrepreneurs and HBCUs (Historically Black Colleges and Universities).
"She has an ordinary life in a lot of ways, but she also has this almost kind of mythic quality to her life," Kendrick says, noting that Winfrey was born in 1954, the year the Brown v. Board of Education case desegregated the nation's schools. Winfrey's mother, Vernita Lee, worked as a domestic servant in Milwaukee, where Winfrey attended integrated schools and also in Nashville, where her father, Vernon Winfrey, was a businessman and a church deacon. Oprah Winfrey ended up reading the news on a black radio station, WVOL, while she was still in high school, and attended college at historically black Tennessee State University.
"She is a dynamic person that has really been able to harness and leverage opportunities in a way that have then made her, and allowed her to connect with people in a way that really gets to the heart of what it means to be human, what it means to be a woman and what it means to be African-American," says Combs.
The next part of the exhibition, "The Oprah Winfrey Show," will set fans' hearts aflutter with its mural of the 4,561 episodes of the show, which aired between 1986 and 2011. Clips from the show are played and there's a plethora of memorabilia. There are outfits she wore, including the size 10 jeans she fit into after dropping 67 pounds in 1988, along with the mirror she looked into every day before going on the air complete with a tube of Lancôme hand lotion, and the smoking jumpsuit she wore to perform with Tina Turner. There are even chairs from the studio, complete with the Kleenex boxes that sat underneath each seat, just in case—a detail that Winfrey loves, she says, because she and her staff were "intentionally thoughtful" about every single show.
"I love having actual pieces and scripts and notes that I've written on. . . like 'No way am I doing this' or whatever. I appreciate that it captures the process of what it took to build the show so that people will understand that there was real work involved," Winfrey says. "I remember seeing something on the walls talking about how . . . producers were working 14- and 18-hour days which is true. It was like a machine, and being able to demonstrate all the work that went behind what looked like somebody just sitting down in a chair and talking, is important!"
"We were able to include some objects that I think people will like a lot, because they connect to familiar episodes like the car giveaway, for example, such a meme! We have a bow that was put on the cars, as well as the red suit she wears . . . and one of the keys that was used," Kendrick laughs. But she adds that the topics Winfrey tackled, from racism to controversial rap lyrics from gender roles to sexuality, gave Winfrey a platform that has continued far beyond the boundaries of her television show. "She was on television for an hour a day, five days a week, and just the sheer cultural volume of her presence and the range of things that she did talk about, and how she established this very personal and intimate relationship with her audience . . . it had this interesting balance of 'I'm like you, you know we have these common experiences. I'm every woman.'"
Winfrey was known not only for what she said, the curators explain, but for what people projected onto her, whether she was talking about the O.J. Simpson trial, or dealing with something as basic as being a dark-skinned African-American woman on television who was not a size zero. Winfrey addressed that on her show, giving a globally visible voice to so many other black women who had been ashamed of their appearance. Combs says that fact that Winfrey grappled with such issues connected her deeply with others who were going through the same struggles.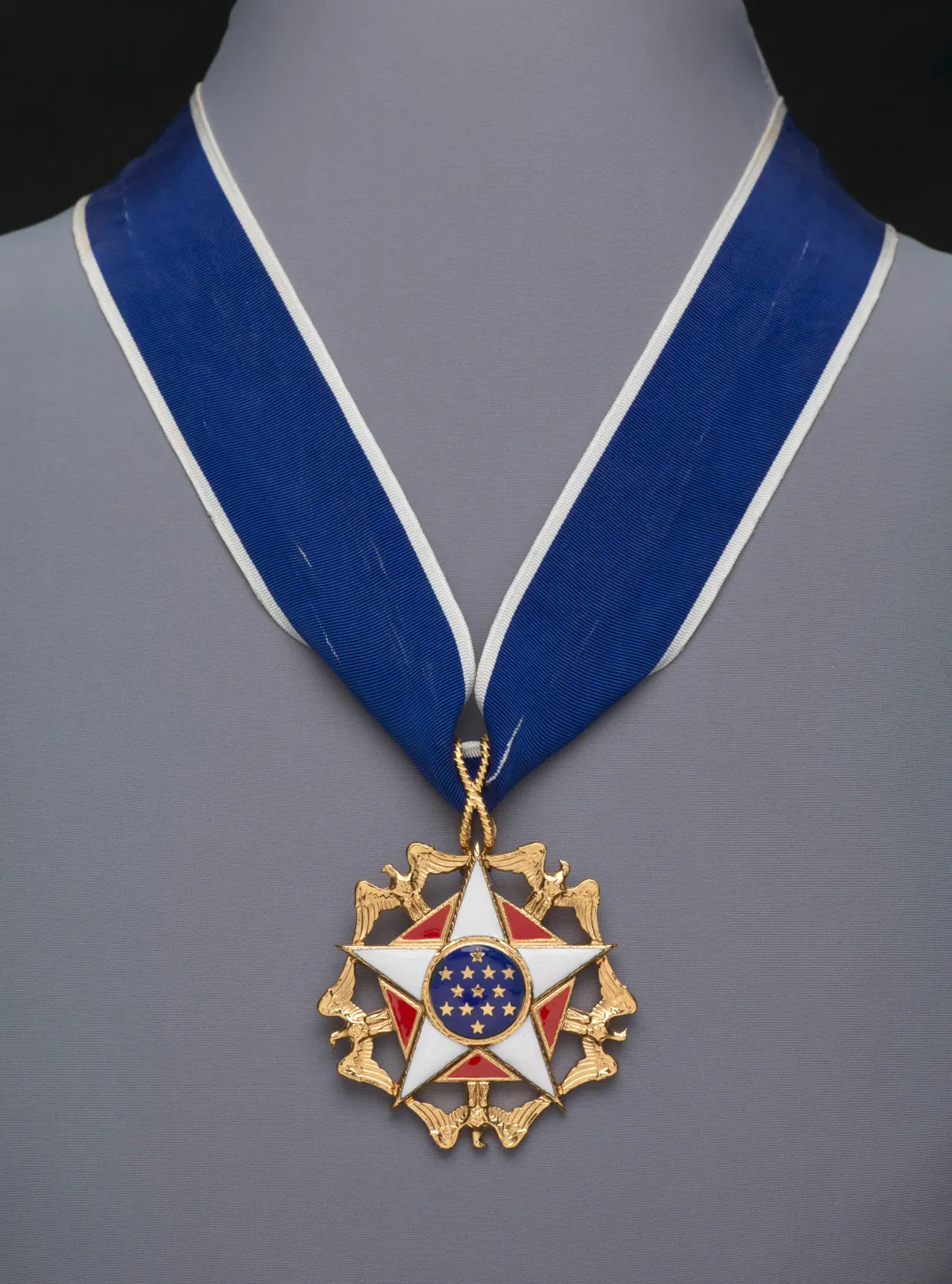 "What appealed to folks was that she was just able to chart this journey and tell people 'I'm on it,' and then other people would be able to connect and relate to that," Combs explains, adding that Winfrey was basically saying: My work, my drive, my curiosity, my ability to connect with people is going to allow you even for an hour to push past all of those other isms. So, one had to look past the weight, look past the color, past the fact that she is a woman and get to the meat of the matter. So, I think this is one of those messages that one can take away from the fact that she very publically did not fit the mold.'"
But none of that stopped Winfrey from becoming the nation's first self-made African-American female billionaire. She's won the Presidential Medal of Freedom, won seven Daytime Emmys for Outstanding Talk Show Host, and there's even been talk that she should run for president after her speech upon winning the Golden Globe Cecil B. DeMille Award. Winfrey is also an accomplished actress, from her Oscar-nominated performance in the 1985 movie The Color Purple, to her most recent role in A Wrinkle in Time." So just how has this philanthropist, entrepreneur and cultural icon shaped America? Both curators say her influence spreads far beyond the U.S.A. The show won 48 Daytime Emmy awards, and was watched by millions in 145 countries. Winfrey won a Daytime Emmy Lifetime Achievement Award in 1998.
"I actually had a chance to go through the exhibition with someone from Uganda, and she was saying how they had The Oprah Winfrey Show in Uganda that was on every Sunday," Kendrick recalls. "She said after the show started airing in her country, there was this explosion of talk shows in Uganda. We'll have very personal connections to the content in different ways and we use the title "Watching Oprah" on purpose. . . .I hope that people coming through this exhibition see Oprah Winfrey as not just this static icon but that they see her as a force for change."
Part of the exhibition is called "Oprah Shapes America," a look at Winfrey's global influence and the phenomenon known as "The Oprah Effect." Her ability to affect public opinion, and people's life choices, has long been a matter of debate. But Winfrey herself thinks that is one of the ways she has helped shape this nation.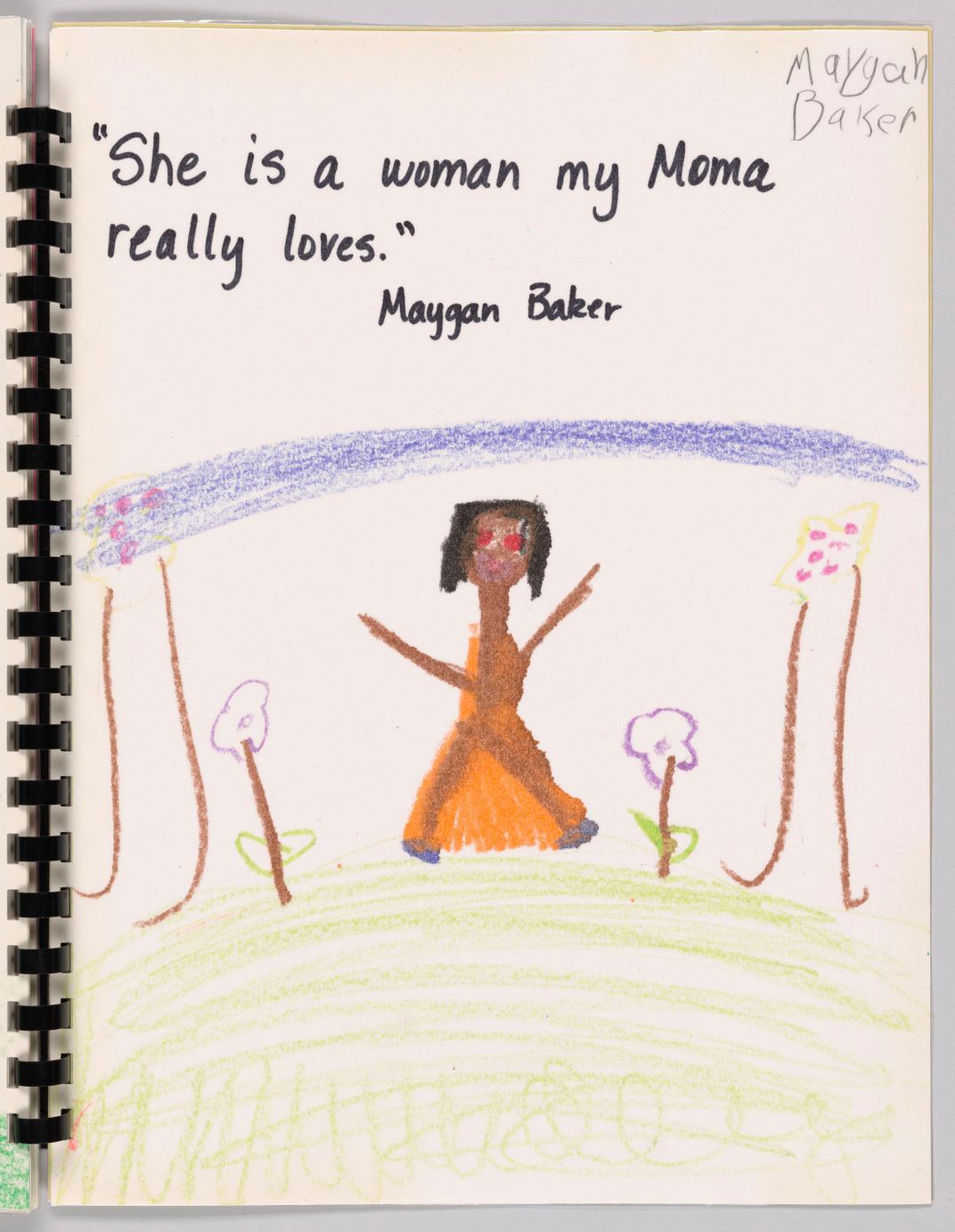 "I live this incredible life where there is not a day that goes by that if I am in public someplace, people don't come up and say 'I watched you. I like you.' They come up to me and they say 'I love you and this is why,'" Winfrey muses. "'You changed me. You helped me. . . . I left a bad marriage. I decided not to have children, or to have children, or decided not to hit my children anymore.'"
Winfrey jokes that it would be easy to sit on her laurels—now that she's got an exhibition—but she says she will continue to use her voice in ways she thinks will make a difference. Once, she says, she thought her biggest legacy would be the Oprah Winfrey Leadership Academy for Girls that she founded in South Africa. But Winfrey says her friend, the late poet, actress and civil rights activists Maya Angelou told her she was wrong.
"She said 'You have no idea what your legacy is, because your legacy is every life you have touched and every human being who ever watched the show,'" Winfrey recalls. "I received the highest honor in the land, the Presidential Medal of Freedom, . . . I will say for sure, if anybody wants to know, there is no higher honor than this (exhibition.) Drop the mic. Take down the stage."
"Watching Oprah: The Oprah Winfrey Show and American Culture," is on display June 8, 2018 through June 30, 2019 at the Smithsonian National Museum of African American History and Culture in Washington, D.C.