Nina Simon, Museum Visionary
The author helps museums create systems in which visitors participate in exhibition design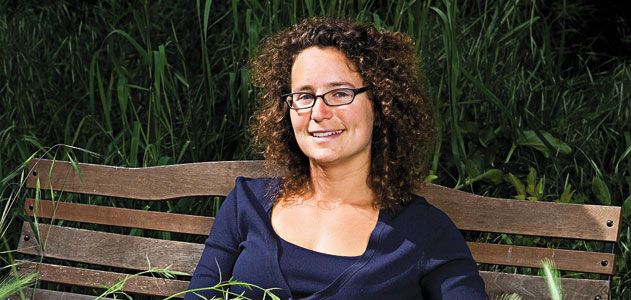 Nina Simon, author of the blog Museum 2.0 and the book The Participatory Museum, advises museums how to involve visitors in the design of exhibitions. She spoke with the magazine's Erica R. Hendry.
You wrote your book using an online format similar to Wikipedia that allowed input from anyone who signed up. How did that turn out?
It turned out fabulously. I had this real question in my head about whether people who were mostly strangers to me would be able to really give me constructive criticism and comments as I wrote. But to my amazement there were lots of people—most of whom, to this day, I still haven't met—who made incredible contributions to the book. I was surprised that many of them said it didn't matter if I used their suggestions, as long as they knew I was thinking about and responding to them. I was really grateful that people felt that way and that the atmosphere of the wiki was such that people felt it as really a conversation among colleagues. I think everybody got a lot out of that.
What can museums learn from your experience?
They should be confident enough to figure out the balance between "What does my audience want?" versus "What am I willing to give?" Frequently, when designing museum exhibits, you ask people for feedback. But once you're in the thick of making the thing, you don't want anybody telling you to go in another direction. The key is to create a system where you can make the most of what people have to offer, through all stages of the process, without eroding the quality of the exhibits.
Can you give me an example?
When I was working at the Tech Museum in San Jose, we invited people through the Internet to come up with ideas for exhibits, and then we picked some of the best. It is extraordinary the way that nontraditional audiences, people who don't usually come to museums, change their perspective if they are personally invited to participate.
Audiences for museums, galleries, and performing arts institutions have decreased over the past 20 years, and they are older and whiter than the overall population. What could change that trend?
That is true broadly, it depends on the institution, but the older and whiter is certainly true. Not all institutions and museums are necessarily doing the outreach they could to really say to their communities of interest, 'Hey, how do you like to experience art?' It's often uncomfortable to confront or find a balance between things like objective academic rigor and the diverse and changing expectations and views of the population. So it changes by being comfortable with the idea that audience development is not an exercise in concentric circles; that sometimes reaching out to a new audience means alienating a traditional audience. That's very scary for museums. So making those tough choices is part of it.
What will a successful museum look like 40 years from now?
A successful museum will be one that people see as a community place, like the local coffee shop or the library—not a place they visit just once a year. That doesn't have to happen in 40 years, it can happen right now. People can go to museums and say 'Oh yeah, the same way I care about the things from my family that I keep with me move after move, this museum is doing the same thing for the stories of a people, or the story of a species.' People will feel like there's a value to that and really understand how an archive helps them be human and operate in society.