New Exhibitions at the Ocean Hall Ask What You Can Do for Your Oceans
Three new exhibitions explore humans' relationship to the ocean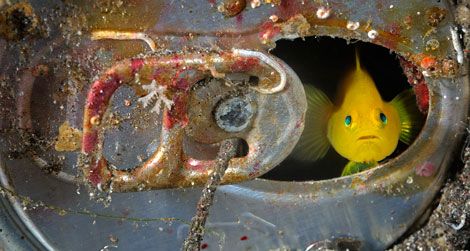 The Natural History Museum's Sant Ocean Hall is getting another makeover today, unveiling three new exhibitions to celebrate the fifth anniversary of the hall's renovation. The 23,000-square-foot space, recognizable for its giant suspended whale replica, now features two temporary exhibitions combining art and science, as well as a revamped permanent gallery exhibition highlighting the intimate connection between humans and the ocean.
According to Nancy Knowlton, Sant Chair for Marine Science at the Natural History Museum, the hall was designed to present a "wide-ranging vision of the ocean," encompassing biology, history and conservation. "One of the primary goals was to strengthen the messages that all humans are connected to the ocean, that everything we do affects the ocean and that the ocean essentially needs our help," she says.
"Portraits of Planet Ocean: The Photography of Brian Skerry," one of the hall's two temporary exhibitions, features 20 poignant images of life under the sea. Brian Skerry, an award-winning National Geographic photographer, has spent the last 30 years documenting the world's most beautiful—and most imperiled—marine environments. Five of the photos in the exhibition (including the harp seal image below) were crowd-curated by visitors to Ocean Portal, Smithsonian's online hub for ocean information.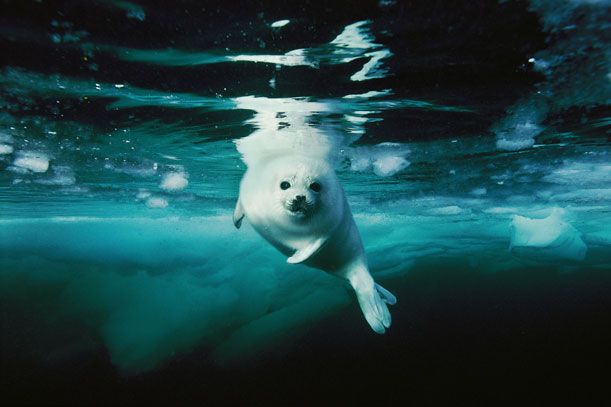 The other temporary exhibition, "Fragile Beauty: The Art & Science of Sea Butterflies," represents the collaboration of artist Cornelia Kubler Kavanagh (left) and biological oceanographer Gareth Lawson. "Fragile Beauty" features ethereal, larger-than-life sculptures of ocean pteropods, or "sea butterflies," which are threatened by ocean acidification. These organisms have extremely delicate shells, which dissolve as the ocean becomes more acidic.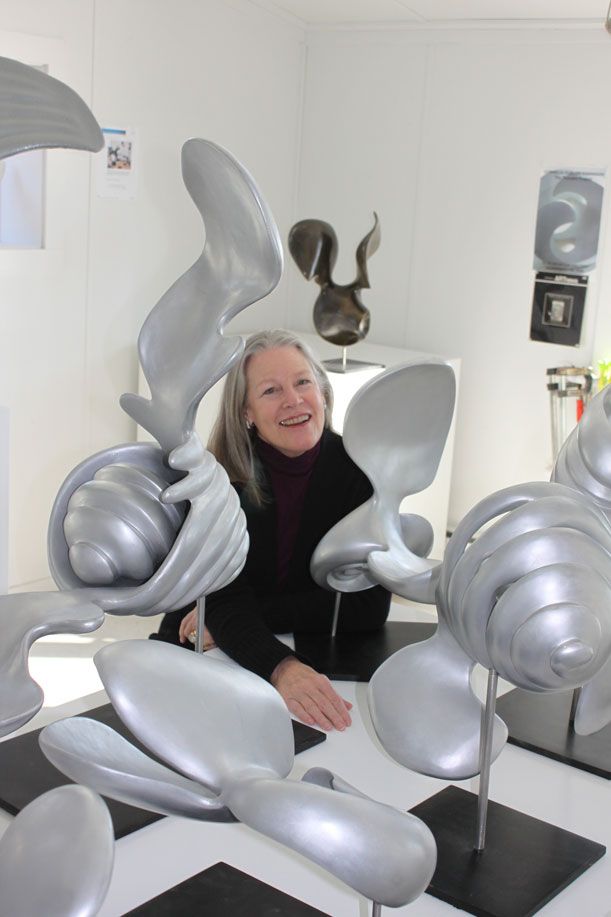 The Sant Ocean Hall's permanent gallery was overhauled to emphasize humans' ties to the ocean. The new exhibition, "Living on an Ocean Planet," focuses on the six major threats to marine ecosystems—climate change, ocean acidification, pollution, habitat destruction, overfishing and invasive species—and what societies and individuals can do to address those threats. One section illustrates the concept of "shifting baselines" in ocean conservation: studies show that humans have lost sight of what is "natural" over time, as each successive generation lowers its standards for measuring the health of the world's oceans. The centerpiece of "Living on an Ocean Planet" is a large-scale sculpture composed of trash collected on a remote Pacific atoll in a matter of hours.
But the narrative is not all negative. For each threat to marine life, the exhibition enumerates specific actions that ordinary people can take to protect and conserve the world's oceans. "We've learned that doom and gloom doesn't work very well to motivate people," says Knowlton. "It's not hopeless. The whole idea is that we have time to address these problems."