Neil Armstrong's Gloves and Visor from Moon Mission Go on View at Udvar-Hazy Center
Brought out from storage, two objects from the first mission to the moon reflect Armstrong's enduring legacy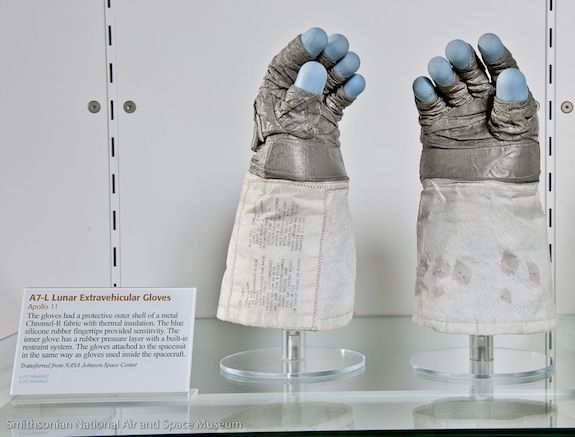 For two weeks only, both the gloves and visor worn by astronaut Neil Armstrong on the historic mission to the moon will be on display at Udvar-Hazy Center. Taken from storage, where his flight suit remains, the objects offer a way for visitors to engage with the legendary man who died August 5.
Curator Cathy Lewis says the museum wanted to bring the delicate objects out of storage, "In honor of Neil Armstrong and his life and his work, but also just to give our visitors a sense of human scale."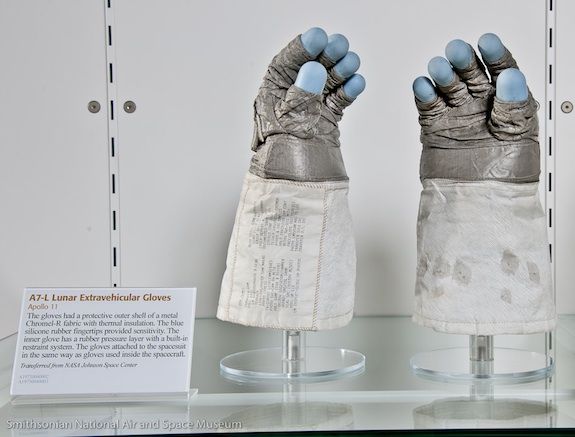 The objects also reflect the cutting edge technologies first employed on the historic Apollo mission. The gloves, for example, include blue silicone fingertips and Chromel-R, a stainless steel, high chromium fabric, wrapping around the hands. The materials, explains Lewis, were, "used in spacesuit design during the Apollo program quite frugally, it was very expensive fabric, but to protect the astronauts against cuts and scrapes while working on the surface of the moon."
The gloves were custom-made and hand-sewn for Armstrong. They also feature a reminder checklist on the cuffs, "that goes through all the procedures and standards for preparing for space walks."
Meanwhile, the visor, which attached to the bubble helmet, helped protect against solar radiation and micrometeorites.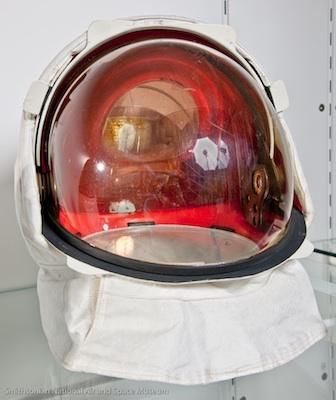 Lewis admires the spirit of ingenuity behind the design of both objects, saying: "It's a combination of both very rudimentary technology and also very advanced thinking and engineering."
Ultimately, the objects are about more than technology, though. "These are the gloves that he used. They're still here and his legacy and what he accomplished still lives on," says Lewis, adding, "It's not just Neil Armstrong, it reflects all of those people who were behind him."