National Zoo's Baby Kiwi Gets a Name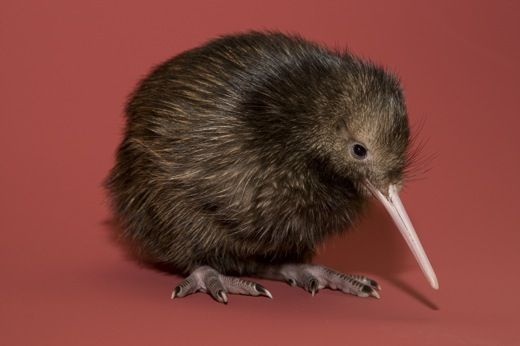 Some cultures have age-old traditions that introduce babies to the community by way of a naming ceremony. The celebrations can be strictly secular or steeped in the spiritual convictions—but either way, it's a pretty big deal being formally announced to the world. The National Zoo, however, has gone the ultra-modern route by taking a shine to online voting as as a means of selecting names for some of its newborn animals. This tack was most recently taken with a darling girl kiwi born this past June.
Unorthodox by some standards? Perhaps. But it's gives the global community of animal lovers an opportunity to share in the joy of a bouncing baby critter toddling around the Zoo. And considering how extremely rare it is for one of these creatures to thrive in captivity, there's definitely reason to celebrate. (Only four zoos outside of New Zealand have been able to successfully breed kiwis.)
Temporarily known as "Squeakers," online voters had an opportunity to select their favorite of four names, and this past Friday, "Areta" was declared the winning moniker. In Maori, the language of New Zealand's indigenous people, the name means "of noble kind."
If you'd like to see little Areta, tune in to the National Zoo's kiwi cam. (Sorry, you can't see the new chick in person yet. And since these creatures are nocturnal, you'll probably have better luck catching her on the kiwi cam in the evening hours.) But if you'd like to get an up-close look at one of these beautiful birds, be sure to attend one of the Zoo's Meet a Kiwi events, which happen twice a week on Mondays, Wednesdays and Fridays at 11:00 AM in the bird house.