National Park Service Unveils Plan for the National Mall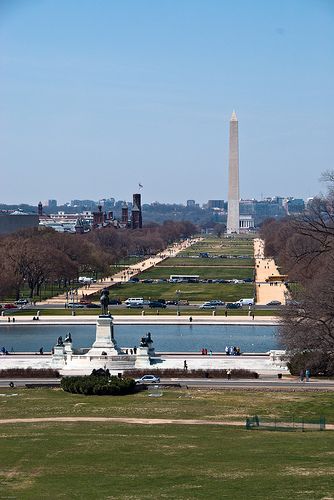 The National Mall is obviously a special place for us here at ATM (Around the Mall). So when it seems like people are losing touch with the purpose for the green space or that it is showing signs of disrepair, naturally, we are concerned. We talk with the experts, share those conversations with you and hope to spark some action.
On the flip side, we are ecstatic when there is good news to share, like last April when it was announced that money was being earmarked for much-needed Mall renovations. So today, we come to you happy to report that after three years of review, the National Park Service has released a 600-page document outlining five plans for how the National Mall could be managed and improved from this point forward.
Some of the changes discussed are decreasing the size of the Capitol reflecting pool to allow for a civic square for demonstrations; rebuilding the Tidal Basin seawalls; improving the grass and walkways; and ramping up the number of seats, bathrooms and food vendors on the Mall. There is even talk of having facilities that rent out recreational equipment (such as bikes and kites).
But the report released is just a draft. The National Park Service invites anyone to read and comment on it by March 18.