This Museum Tour Is the Perfect Guide to Celebrating Women's History in Style
From the National Portrait Gallery to the Air and Space Museum, here's where to find the stories of wondrous women come March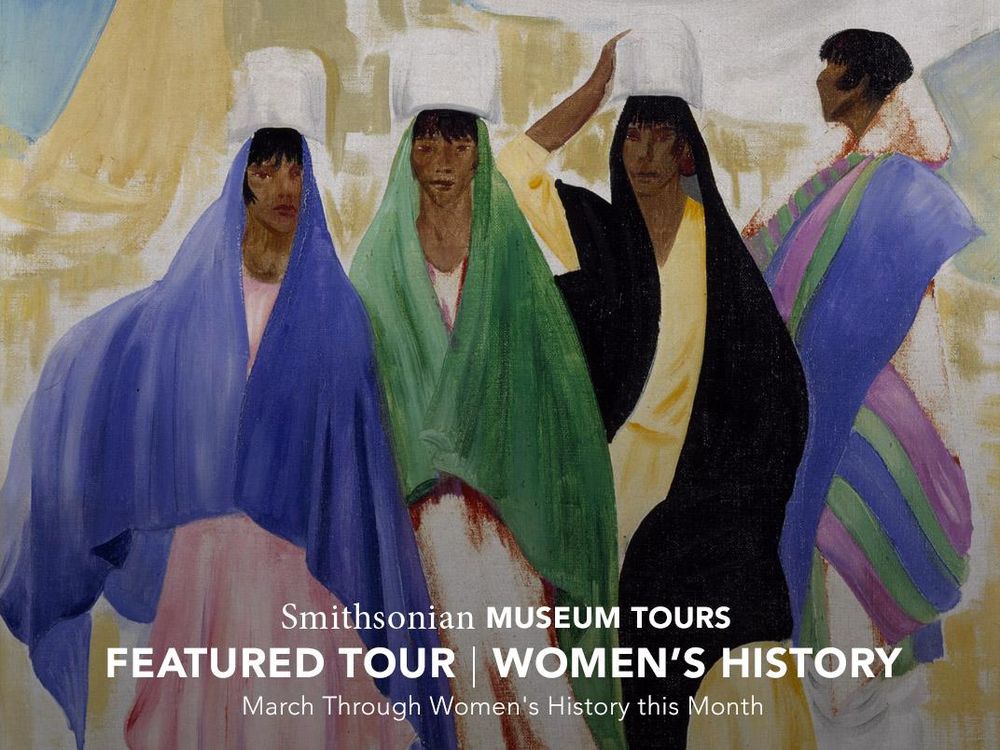 It's no secret that women have been on the march in record numbers in recent years, standing up publicly for what they believe in. But did you know the month of March is officially recognized as Women's History Month in the United States and Britain? International Women's Day, observed on March 8, has its roots in an uprising of female Russian textile workers just over a century ago. These days, though, Women's Day, and Women's History Month more broadly, is meant as an inclusive celebration of women's impact across history, an impact too often denied or overlooked by the historical narratives presented in textbooks and popular fiction.
Many of the fascinating stories tied to women across history are preserved in the collections of the Smithsonian Institution, and are available for contemplation this Women's History Month. Museum lovers looking to reflect on the contributions of intrepid, earth-shaking women to the development of our modern world are invited to plan their springtime travels with the aid of a meaty online list of relevant artifacts, a pan-museum virtual tour that provides an idea of what the Smithsonian's disparate branches have in store.
A fine starting point on a D.C. women's history expedition is the National Portrait Gallery, where hundreds of influential subjects and artists play off of one another in charged silence. Female role models in all disciplines may be found here, pioneers in sports, performance art, public service and science alike.
Fans of racket sports may recognize the face of African-American tennis star Althea Gibson on a 1957 cover of TIME magazine. Set against a clay court, Gibson smiles at the viewer, her cool-headed gaze hinting at poise under pressure. Having contemplated retirement in 1955, Gibson persevered, and in 1957 prevailed in both the women's singles and doubles finals at Wimbledon, paving the way for generations of African-American female tennis whiz kids, who now have fresh idols in Venus and Serena Williams.
Those with a dramatic streak will appreciate a radiant red-gold oil portrait of Greek-American operatic soprano Maria Callas (which also graced the cover of TIME), painted in honor of her astonishing 1956 debut at the Metropolitan Opera, in Norma. A towering personality, Callas once quipped that "I will always be as difficult as necessary to achieve the best."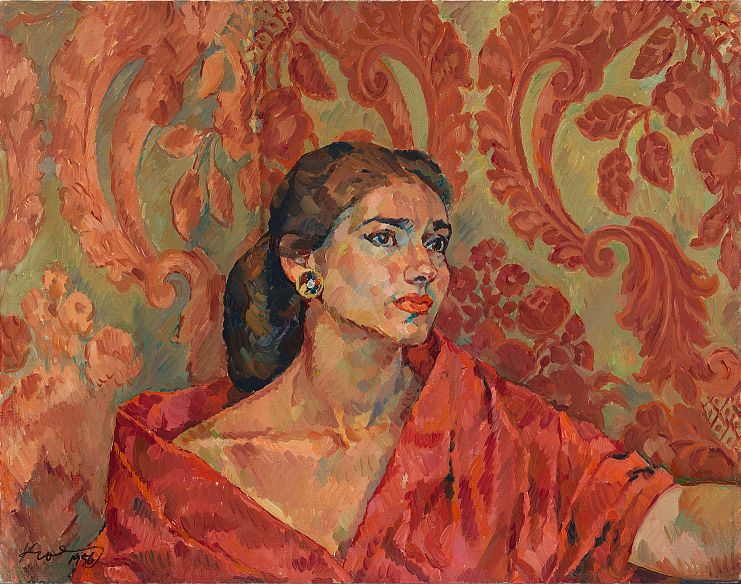 Patrons passionate about introducing new perspectives to American government will be pleased to note the inclusion of Supreme Court justice Sonia Sotomayor in the Portrait Gallery's collection. Looking confident and ready for anything in a 2010 photograph, the Puerto Rican New Yorker and Princeton alum tacitly invites young women dedicated to social justice to follow in her footsteps. Sotomayor herself follows in the footsteps of Sandra Day O'Connor, the first-ever female appointee to the nation's highest court, who appears in profile in the gallery in a majestic, bright-lit oil painting.
A black-and-white portrait by photographer Lynn Gilbert—who devoted much of her career to obtaining images of powerful women—perfectly captures the discipline and dedication of rear admiral Grace Hopper, a trailblazer in the field of computer science and a distinguished Navy servicewoman (despite having been turned away when she initially applied). Hopper redefined the way software should be written, and helped to usher in the age of intuitive programming with her work on the vanguard coding language COBOL.
These and many more portraits of groundbreaking women—now including Amy Sherald's portrait of former First Lady Michelle Obama—make the National Portrait Gallery an essential stop on your Women's History Month trip through D.C. To explore the experiences of women who soared to glory in a more literal way, you might consider a visit to the National Air and Space Museum.
One of the more familiar names from women's history you're likely to encounter there is that of Amelia Earhart, the dauntless aviatrix who at age 25 ascended to an altitude of 14,000 feet, eclipsing the previous women's record and setting an example for aspiring female pilots all over the globe. Prominently displayed at the museum is Earhart's flashy red-painted Lockheed Vega, which she flew solo across the Atlantic in 1932 and solo across the U.S. later that same year, setting additional records for women. You can also view Earhart's blue and white Society of Women Geographers pennant, which she brought with her on her well-publicized 1935 trip from Honolulu, Hawaii to Oakland, California.
Another piece of aviation gear you won't want to miss is the baby blue NASA aviator helmet of Los Angeles-born astronaut Sally Ride, who in 1983 showed American girls that the sky was not the limit when she exited Earth's atmosphere aboard the space shuttle Challenger. Ride, an inspiration to the gay community as well as women, spent close to 350 hours in space. The aviator helmet on view at the Air and Space Museum is one she wore during her extensive earthbound training, learning protocols from the backseat of a Northrop T-38 training jet.
And if you're into studying the stars while keeping your feet grounded, you can consider the boxy spectrograph and image tube apparatus that late astrophysicist Vera Rubin used during her research (alongside W. Kent Ford, Jr.) at the Carnegie Institution's Department of Terrestrial Magnetism. Rubin's observation of the seemingly rigid rotation of distant galaxies provided persuasive evidence that outer space was filled with an invisible but massive substance: dark matter. Rubin persuasively explained the significance of her work to the scientific community, advancing the discussion in a major way and cementing her place as one of America's sharpest minds.
One last destination that deserves special mention is the National Museum of African American History and Culture, where patrons can learn the importance of women's contributions to the ongoing African-American march toward equality.
Among the most poignant women's history items on view at the museum is a simple homemade schoolgirl's dress, consisting of a blue and white alphabetical pattern on a black background. This was the dress young Carlotta Walls wore on her first day as a student at Little Rock Central high school in 1957, which was theoretically open to African Americans as of the Brown vs. Board of Education ruling three years prior.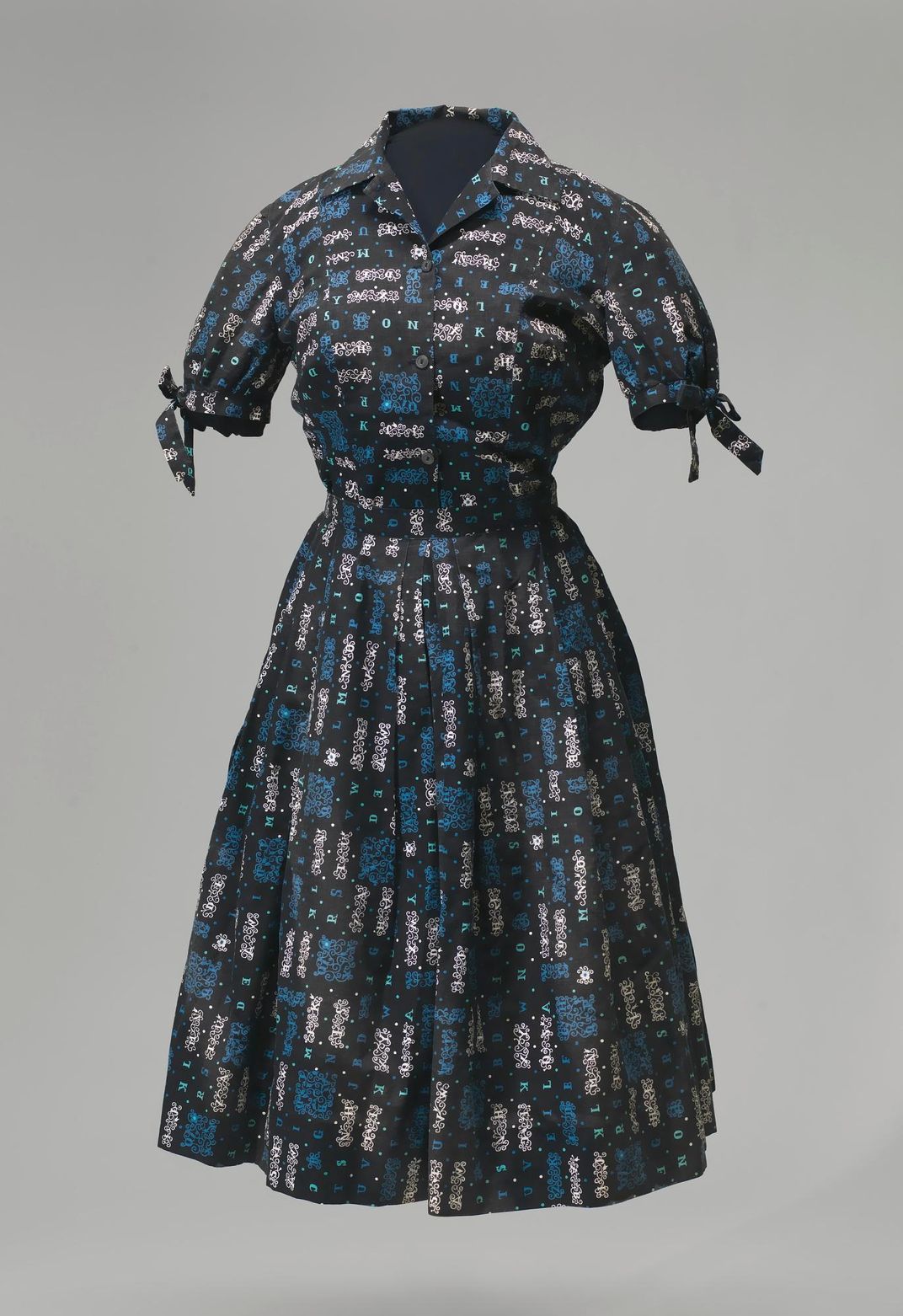 Carlotta and eight peers, the first black students to attend the school, were met with hatred on the part of their prospective classmates, and were denied entrance by unsympathetic administrators. After several days of ugly deadlock, President Eisenhower was forced to provide the students a military escort. Thanks to the courage of Carlotta Walls and those at her side, the campus was ultimately integrated successfully. Today, the student body is more black than white, though the ratio is close to 50-50.
Another hard-hitting artifact of women's history at NMAAHC dates to the 1920s. A simple purple banner bearing the (now faded) gold-lettered slogan "Lifting As We Climb," the piece was made by the Oklahoma Federation of Negro Women's Clubs in a display of national solidarity. The simple but powerful motivational phrase was the official motto of the National Association of Colored Women, which was founded in 1896 and has endured to the present day. It is worth remembering this Women's History Month the double prejudice black women have had to overcome throughout history in order to claim their fundamental human rights.
Many of the African American History Museum's exhibitions are harrowing, but one of the more light-hearted items in its collection, a peach dress and belt worn on air by television talk show icon Oprah Winfrey, is also a fitting testament to the might of women this March. A producer, actress, and philanthropist in addition to the host of the wildly popular "Oprah Winfrey Show," Winfrey's tenacity and charm in the face of hardship have established her as an American national treasure, as has her legendary largesse.
The National Portrait Gallery, Air and Space Museum, and National Museum of African American History and Culture are but three of the many museums included in the Smithsonian's new online tour, and the artifacts described in this article account for a very small percentage of those you can engage with this Women's History Month.
In your travels this spring, consider taking some time to explore the Smithsonian's freely accessible museums in Washington, D.C. and New York, and to reflect with your family on the ways in which courageous women have time and again managed to shape the world around them in spite of the barriers placed along their paths.