Lonnie Bunch Looks Back on the Making of the Smithsonian's Newest Museum
The director of the National Museum of African American History and Culture reflects on what it took to make a dream reality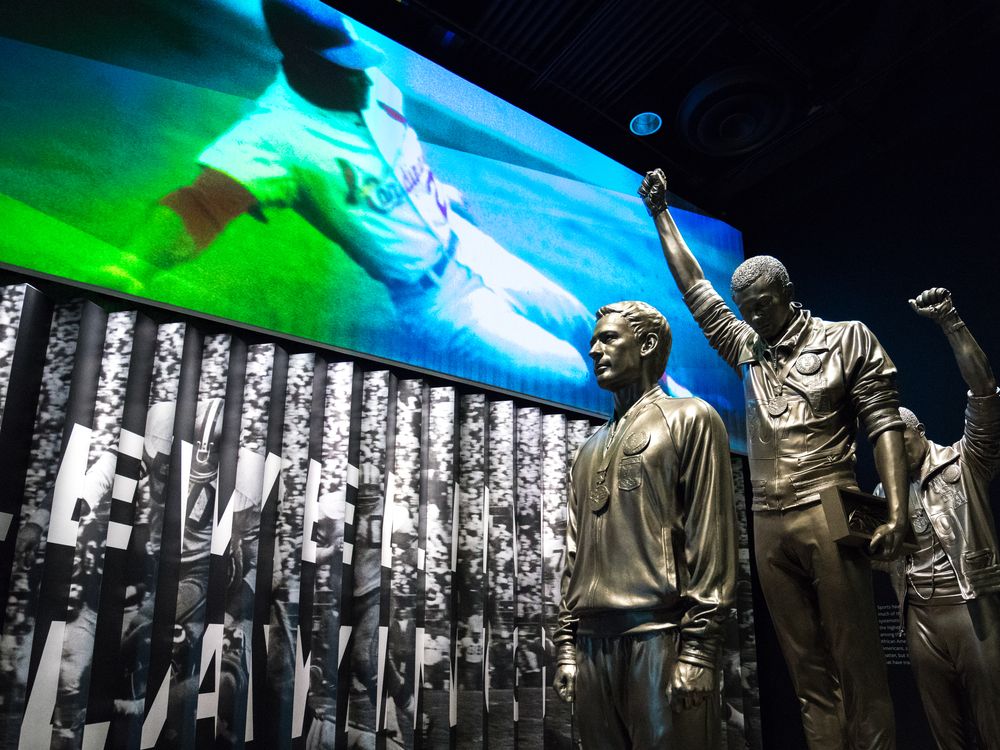 On September 24, 2016, the National Museum of African American History and Culture made its jubilant debut on the National Mall in Washington, D.C. Speakers at the inaugural ceremony ranged from Oprah Winfrey and Will Smith to Congressman John Lewis and President Barack Obama himself. Soulful musical performances from Stevie Wonder and Angélique Kidjo embodied the deep warmth of the event, and it was with great joy that 99-year-old Ruth Odom Bonner, whose father had been born into bondage in 1859, symbolically rang a restored "freedom bell" alongside the president.
Taking it all in was Lonnie Bunch, the museum's director, who had drawn on both his scholarly passion for African American narratives and his experience with bureaucratic wheeling and dealing as head of the Chicago Historical Society to bring the long-dormant concept of a national African American history museum to fruition. At the time of the opening, which to Bunch represented the culmination of 13 years of campaigning and compromise, the director proudly described the museum as "a clarion call to remember"—a nexus for vital American stories too little told.
Bunch himself is taking a little time to remember. On the balance, the museum has been an undeniable success—visitors from all across the nation and the globe have flocked to it in droves. But that's not to say it has been free of trying moments. Late in May 2017, a noose was found on the museum grounds, a vile bit of vandalism that left employees and museumgoers alike understandably shaken. Bunch, for his part, stayed cool and collected. "I was disappointed," he says, "but I wasn't surprised."
While this craven act of hatred did not succeed in reaching Bunch's heart, the solidarity exhibited by his Smithsonian peers on that dark day certainly did. Smithsonian staffers from other museums across the National Mall made their way to the African American History Museum en masse, expressing their support for the pioneering museum and those dedicating their lives to it. Stepping outside, Bunch was emotionally overcome as he saw dozens of friends and allies approaching from the distance. "Here is a gesture that I have never seen in all my years at the Smithsoinian," Bunch thought. "I will never forget how meaningful that gesture was to us."
In a recent staged discussion with John Gray, the director of the Smithsonian's National Museum of American History, Bunch reflected on these highs and lows, and on the long process that brought the African American History Museum from on-paper ideal to bricks-and-mortar reality.
What made Bunch the perfect fit for the role of museum champion was his unique combination of historical and political savvy. Bunch remembers his grandfather reading to him once, talking of bygone places and people. When he came upon a photograph labeled simply "Unidentified Children," the older man lamented the caption to young Lonnie. "Isn't it a shame that the kids in this picture, they're probably all dead now?" Bunch recalls his granddad saying. "And isn't it a shame to live their lives, die, just to be listed as anonymous?"
Bunch's grandfather would himself vanish from the world soon after, when Lonnie was just five, but his words made a lasting impression. From that moment on, Lonnie Bunch harbored a fascination with the power of storytelling. "How can I make visible the invisible," Bunch wondered, "and give voice to the anonymous?" In time, these questions would come to drive not only Bunch's curiosity, but also his career. "History became my tool to do that," he says.
In particular, Bunch was captivated by questions of race and ethnicity. Himself an African American who grew up in a heavily Italian portion of northern New Jersey, Bunch had always marveled at the disparate treatment he received from passersby as a young man. "There were people who treated me wonderfully and people that treated me like hell," he says, "and I wanted to figure out why. I thought history might be a way to understand what it means when you get diverse people together, people who are struggling for their own piece of America."
Brought under the Smithsonian umbrella by astronaut Mike Collins, a young Bunch worked at the National Air and Space Museum for a time, wonderstruck at the scope of the Smithsonian's mission to create and disseminate knowledge. In time, he migrated to the American History Museum, where his abiding interest in the life stories of American citizens could take root.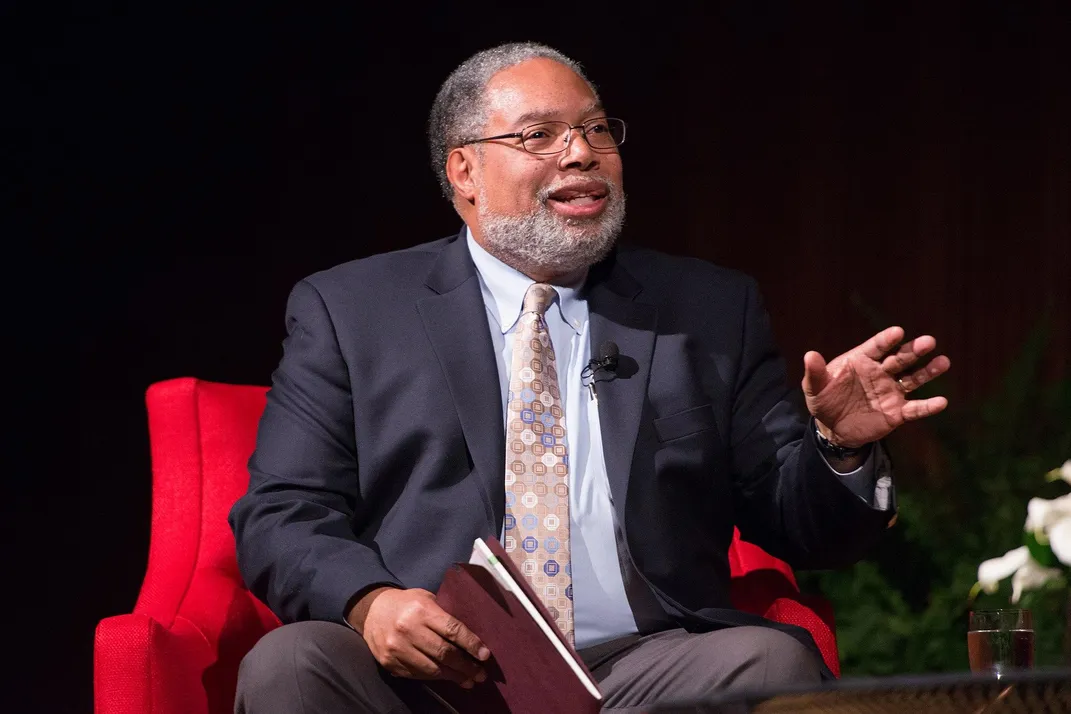 As a curator at the museum in the early 1990s, Bunch worked under the hard-nosed visionary Roger Kennedy, a former museum director known among Smithsonian colleagues for his ambition and brash manner. Kennedy became a mentor to Bunch, showing him the ropes of bureaucratic operation and instilling in him the belief that real directors forge their own connections, rather than simply rely on existing institution infrastructure. If you stick to official channels, Bunch remembers him saying, progress will be glacial. Despite sometimes biting off more than he could chew, Kennedy made the museum "a great place of possibility," Bunch says. "He brought forward ideas."
Bunch took Kennedy's maxims on self-reliance and pragmatism to heart when he moved to Chicago to oversee their venerable Historical Society. Bunch says a conversation he had with mayor Richard Daley and Illinois governor George Ryan was what ultimately sealed the deal.
"Chicago is a city that is torn by race," Bunch remembers them saying, "and if you could come and run its oldest history museum and be successful, you could have an impact in the city in ways you can't even imagine." That pitch was music to Bunch's ears—the position suited both the academic and activist sides of his personality. He maintains to this day that the time he spent in Chicago was a highlight in his life.
"Chicago was transformative," he says. "I learned to play politics, I learned fundraising, I learned about the notion of identity through the lens of a community. It was without a doubt the best five and a half years—until this job—of my career."
When he returned to Smithsonian to spearhead the African American History Museum campaign, Bunch was equipped with both the no-nonsense determination of Roger Kennedy and the political sagacity that had been a prerequisite for success in Chicago. Both of these qualities would prove invaluable in the coming years.
Bunch knew that if a museum concept were to get off the ground, it had to be bold and original. The notion of an African American museum had been kicked around Washington for a century without result—Bunch was bent on changing that.
From the start, he was adamant that this museum was not to be a mere storage space for African American artifacts. "Rather than see this as a museum about a community and for a community," Bunch says, "it was rather to say, this story is too big for one community—it is a quintessential American story." Visitors of all stripes would find something worthwhile to learn at the museum—not African Americans alone.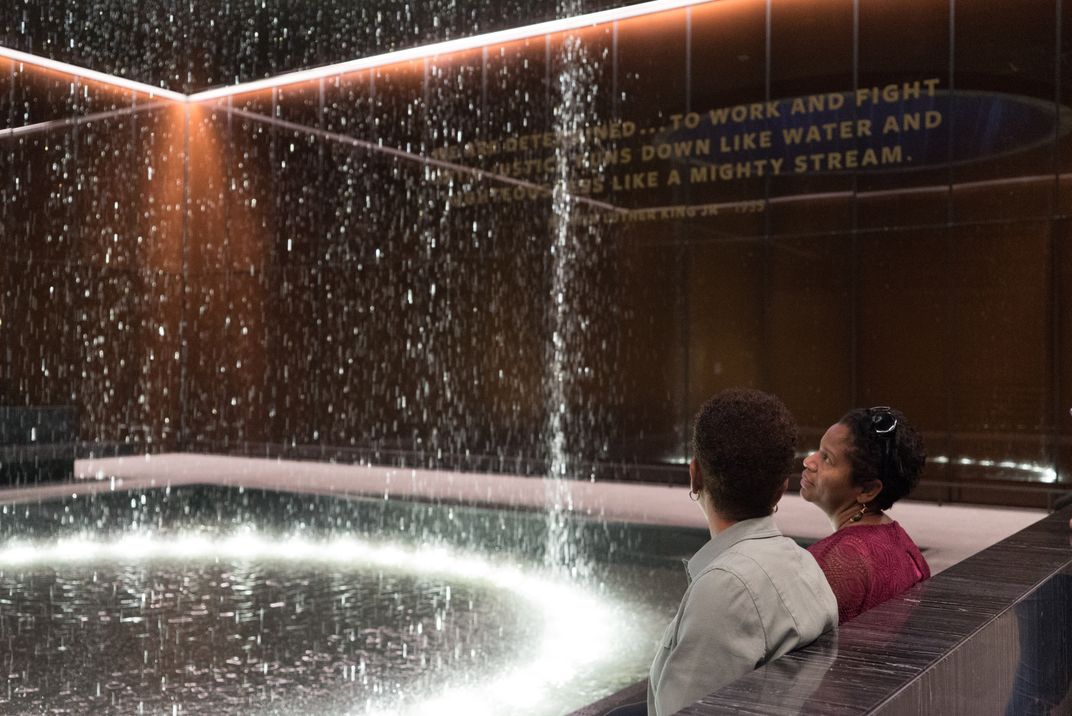 Bunch was also steadfast from the outset in his rejection of tidy, sanitized narratives. He forcefully made the case to his Smithsonian peers that "our goal ought not to be to find the simple frameworks, but to help the public embrace ambiguity. If we could really help the public embrace ambiguity and be comfortable with nuance, what a contribution we'd make to this country!"
His vision of the physical structure of the museum was as bold as his vision of its message. "I was convinced that if we were going to build a building, we had to do a signature museum that would enrich the architectural landscape of Washington," he says. "And I wanted a building that was bronze in color, because it was really important to me to have something very symbolic that reminded America that there's always been a dark presence in America that often got overlooked or undervalued."
The interior was also conceived so as to carry metaphoric weight. "If you go through the history galleries," Bunch notes, "it's not a linear march to progress." Instead, visitors are made to follow a sort of zigzag across the different floors. "It's up and back, up and back. It was a conscious decision, to say that there's no way to understand America without understanding that for all the moments of great change, there were" corresponding "moments of us trying to pull the country back. There has always been a struggle for the soul of America," he says. "And obviously, today, we continue to see that struggle."
Despite the innovative, inclusive concept for the museum, Bunch says he battled a large amount of bureaucratic torpor in the initial phases. As he pressed forward with the project, though, he found that it gained momentum.
The final headache was siting the building. The powers that be suggested four candidate spots, but their three favorites were marked by a lack of both prominence and practicality. Getting the museum on the Mall was the last crusade in Bunch's effort to bring the African American History Museum into being—he had to haggle extensively both within and without the Smithsonian in order to secure final approval.
"There was a lot of people who didn't want the building here," he recalls. But get it on the Mall he did. Just as soon as ground was broken, Bunch had construction workers excavate a massive hole where the museum was to go—there would be no turning back.
Now, the museum is open to patrons of all colors and creeds, and its expansive exhibitions—designed over several years with input from historians, forward-thinkers, social psychologists and public focus groups—immerse all who visit in a world at once foreign and their own, challenging them to come to terms with a sinuous, complex past.
"We set out to be an activist museum," Bunch says. "We set out to say, our job is not to foster a single point of view, but to make America better. Our job is to illuminate all the dark corners—doing things that are controversial not for controversy's sake, but doing things that matter, that give people help, that give people knowledge as they grapple and debate these things."