Michelle Obama's Inaugural Ball Dress Comes to the Smithsonian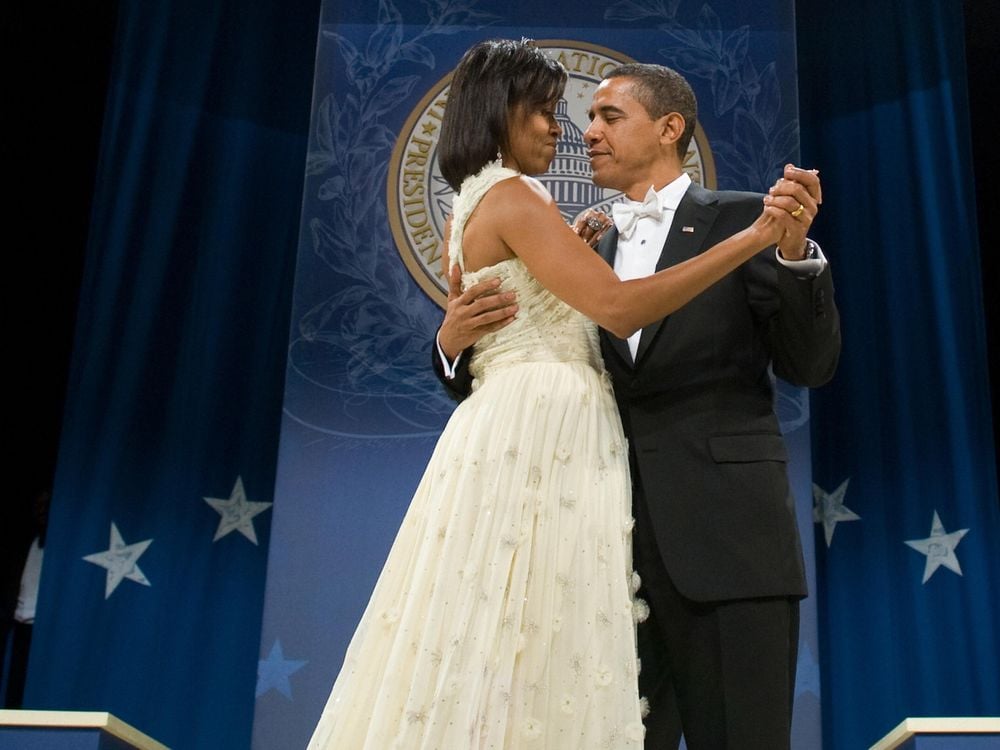 At last, the long-awaited moment has arrived. The white chiffon, off-theone-shoulder dress that Michelle Obama wore to ten inaugural balls last January will go on view at the Smithsonian's National Museum of American History beginning Wednesday, March 10.
Full Stop. Everybody take a deep breath. It's going to be a part of the permanent collections of the Smithsonian, held there in perpetuity for generations to admire.
On Tuesday, the First Lady will formally present the floor-length gown, designed by Jason Wu, to the Smithsonian in an event that is sure to draw a crowded media scene to the museum. (Early news reports erroneously reported that this event would be open to the public. It is not.) This reporter will be there and will keep ATM followers up to date. We've been anxiously awaiting news of the dress since the request went out last year from the Smithsonian to Mrs. Obama for the donation.
Politics play no role in this much-loved tradition. Delirious anticipation mounts with every new administration as the public ponders the moment in Washington, D.C., when the First Lady sends over her dress. Laura Bush's scooped-neck, red-Chantilly, laced gown, crafted by the Dallas-based Michael Faircloth, arrived eight years ago with equal fanfare.
Indeed, the tradition has been going strong, since 1912 when Helen Taft delivered her dress to the Smithsonian, also a white chiffon. "It's the first time you see the first lady in her official capacity," the Smithsonian's curator of the First Ladies exhibit Lisa Kathleen Graddy likes to tell reporters. And as Mrs. Obama made her debut in that gown, the world took notice. "Already, she has generated the sort of fashion excitement that one hasn't seen since Mrs. Kennedy," Vogue's European editor at large, Hamish Bowles told the Chicago Tribune in January 2009.
In fact, along with Mrs. Obama's dress also opening next Wednesday, March 10, is a whole new gallery, "A First Lady's Debut" that includes 11 other gowns worn by first ladies beginning with Mamie Eisenhower (her 1953 inaugural gown, a pink peau de soie designed by Nettie Rosenstein with 2,000 rhinestones), along with a host of other items, portraits and china and personal possessions. But certainly the centerpiece of the show will be this much-anticipated acquisition.
Check your calendar, when can you get here?
In the meantime, check out our video of the current First Ladies exhibit.
Editor's note: A previous version of this post stated that the Mamie Eisenhower dress going on view in the new exhibit was a a pink rose-colored silk gown worn at a 1957 state dinner at the British Embassy. That dress is already on display in the original exhibition.