Memphis Movie Marathon at National Portrait Gallery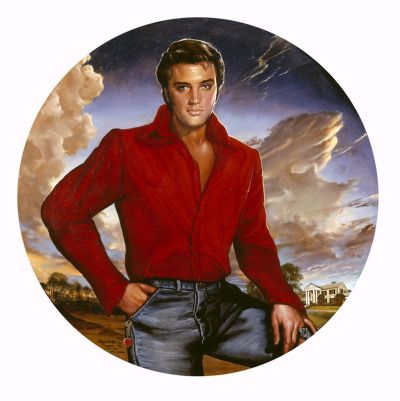 For four years as a child, from age four to eight, I lived in Memphis. Most of my memories revolve around the street that my family lived on. But there are also certain things I remember about the city at large: the famous ducks at the Peabody Hotel, the muddy Mississippi, the mouth-watering BBQ and, of course, Graceland.
We took just about every visitor from out-of-town to Graceland, Elvis Presley's estate. In fact, just before moving, we signed our name, as many do, on the stone wall around Graceland's grounds—"The Gambinos" and added our new home-to-be, "Syracuse, New York."
Inspired by its current exhibition "One Life: Echoes of Elvis," the Smithsonian's National Portrait Gallery is hosting a Memphis-centric movie marathon this Sunday called "Reel Portraits: Echoes of Memphis." To kick it all off, the museum is showing Jailhouse Rock (Sunday, 2 p.m.), the 1957 film starring Elvis Presley as a prisoner who learns to play the guitar.
When I spoke with Jamie Katz, who wrote a feature story on Memphis for Smithsonian magazine's May issue, he called the city a shrine to "really good, down-home music with a great beat and some real feeling." But, of course, there is more to Memphis's music scene than the King. To pay homage to some other musicians who contributed to Memphis's vibe, the museum will also be screening the 1989 film Great Balls of Fire! at 4 p.m. and the 1971 live-performance film Man in Black: Johnny Cash Live in Denmark at 6 p.m.
Great Balls of Fire! stars Dennis Quaid as rock-and-roll pianist Jerry Lee Lewis. After the screening, Pete Daniel, curator of the Smithsonian Rock 'n' Soul exhibition will lead a discussion. Man in Black is a 19-song set, during which Johnny Cash performs with the Tennessee Three, June Carter Cash, Maybelle Carter, Carl Perkins and the Statler Brothers.
The event, which will be held in the museum's McEvoy Auditorium, is free. First come, first served. Auditorium doors will open at 1:30 p.m.