Meet Spike, the Affable Asian Bull Elephant Trucked Up From Florida to Join the National Zoo
With a new male elephant in the mix, zookeepers are hopeful babies will soon be on the way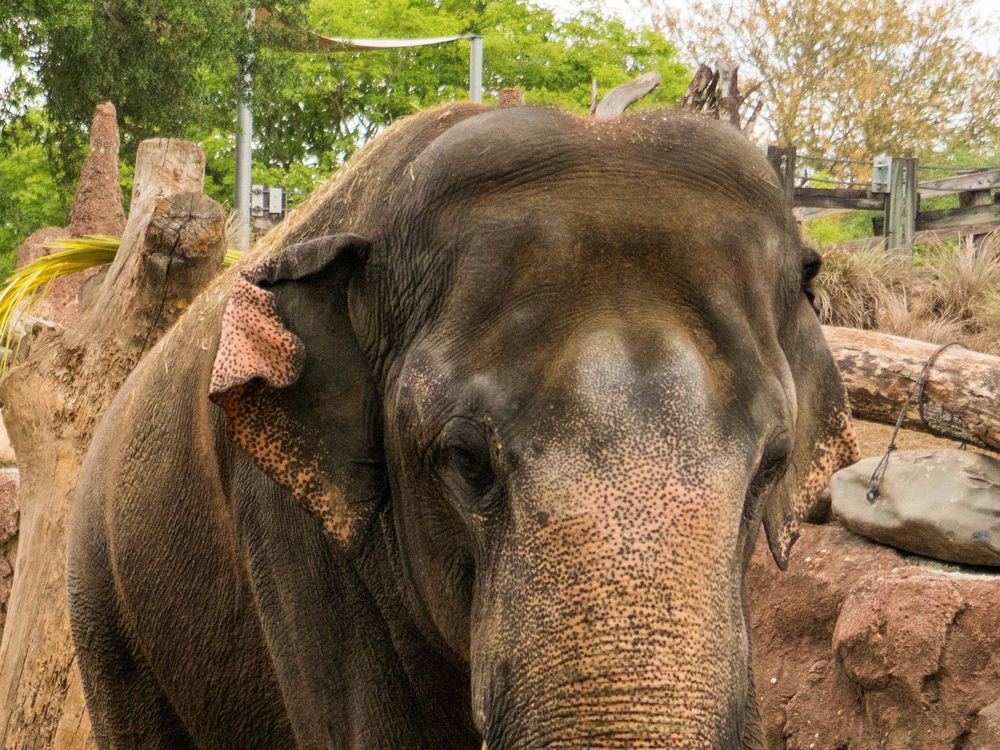 Early this morning, a retrofitted trailer bearing a large crate approached the National Zoo in Washington, D.C. It had spent some 900 miles on the road prior to its arrival, steadily advancing up the East Coast from Tampa, Florida. As the trailer neared the facility that was to be its final destination, Zoo personnel fired up a powerful crane. The crane hoisted the imposing crate—nearly 14 tons in weight and 2,000 cubic feet in volume—from the vehicle's rear, setting it down as delicately as possible within the perimeter of the complex. This was no ordinary delivery: this package contained a pachyderm.
Specifically, the trailer's cargo was a 36-year-old Asian elephant called Spike, who has been relocated to the National Zoo from Busch Gardens Tampa Bay in the hopes that he will sire a calf with the eligible 27-year-old Maharani, whose name translates to "princess." "Rani" is actually an old flame of Spike's—the two conceived three offspring together during time they shared at Canada's Calgary Zoo. None of those children made it to adulthood, alas—one was stillborn—but Smithsonian zookeepers are optimistic that this fresh rendezvous will mark the beginning of a more successful chapter in Spike and Rani's relationship.
"We have every reason to believe that breeding shouldn't be a problem as soon as Mother Nature says it's time to go," says National Zoo curator Bryan Amaral. "And we track [Rani's] cycle, so we'll know what the optimal time for that is, and we'll be able to manage that appropriately."
Spike and Rani will be living in the company of five other, older females: Ambika, Shanthi, Bozie, Swarna and Kamala, Rani's mother. Ordinarily, introducing a lone bull into a large group of females would be ill-advised, but the Zoo is confident Spike will handle his new living situation with maturity. "He's well socialized," Amaral says, "and has lived with females on and off throughout his life." It helps that Spike already knows three of the group—Swarna and Kamala cohabitated with him at the Calgary Zoo, in addition to Rani.
Still, full socialization will take time. The first phase of Spike's stay at the Zoo will be a month-long period of isolation, in which zookeepers will run various tests to ensure Spike is healthy and safe for the other elephants to mingle with. He was screened for parasites and disease before the long journey north, but the prevailing philosophy in the zoo community, especially where endangered animals like the Asian elephant are concerned, is that one can never be too careful.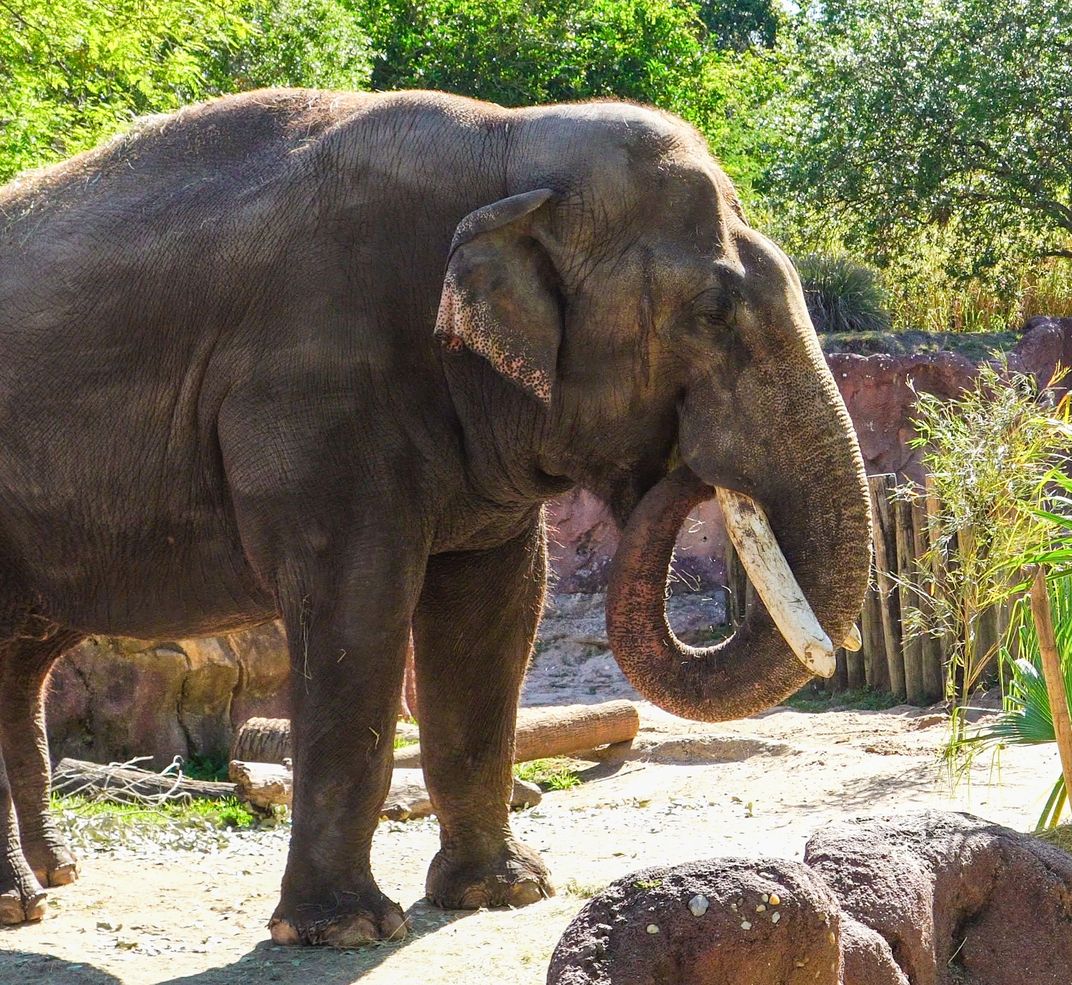 By the time this quarantine phase is over, Amaral says the Zoo will "have a plan in place for introducing Spike to different spots, different areas of the barn—moving him around the facility. Then we'll start doing introductions with some of the elephants, selectively, based on their personalities and such." Once Spike is properly situated, he'll be formally inducted into the Zoo's husbandry program.
Amaral is optimistic that the new big man on campus won't stir up too much trouble. "Spike gets along fairly well with females," he says, "so that plays into our favor." And while Amaral acknowledges that "bull elephants have a reputation—they can be cantankerous," he thinks the record indicates that Spike is more or less an exception to the rule. "As far as bull elephants go," Amaral says, "he's a pretty easygoing guy."