UPDATE: Meet the National Zoo's Latest Bouncing Baby—an Orangutan (New Video)
A historical birth of a male Bornean orangutan, the first in 25 years, took place in Washington, D.C.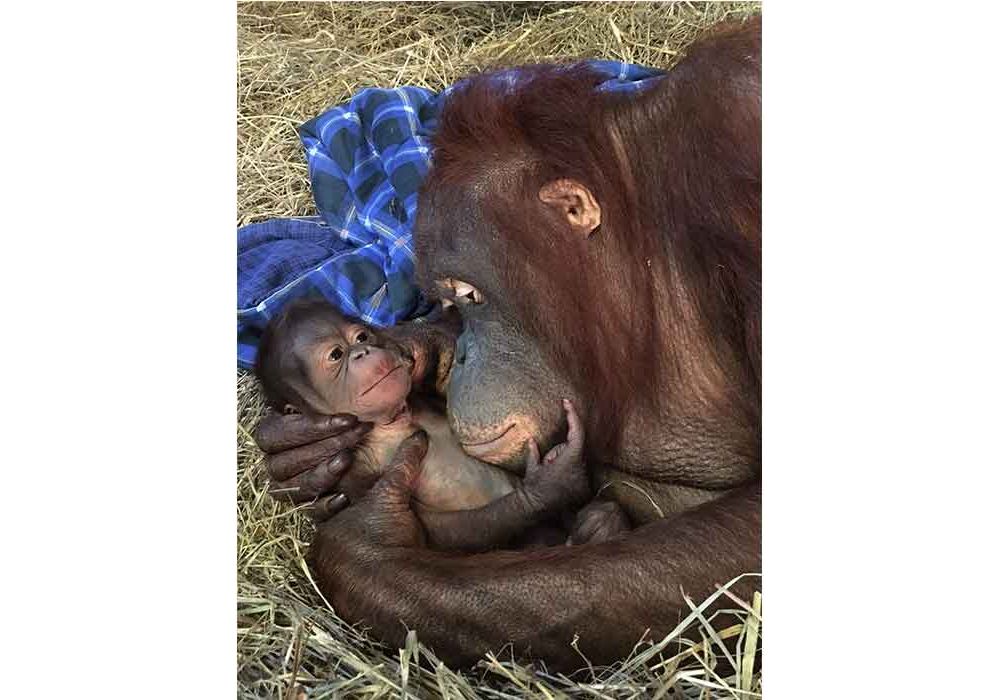 The staff of Smithsonian's National Zoo knew that one of their Bornean orangutans was pregnant for the first time in 25 years, but the actual birth came a few days ahead of schedule and took everyone by surprise.
"The labor was extremely short. Under five minutes," says Meredith Bastian, curator of primates at the National Zoo. "The thing that tipped us off that she was about to go into labor was that she was in an awkward position and had labored breathing."
Wild orangutans typically give birth in trees. The National Zoo's newest mother, Batang, gave birth to a healthy infant male while on the ground. Infant mortality in the wild is about 15 percent through the first year of life and in captivity up to 20 percent. So far, the newborn appears to be doing well.
"We are totally hands off at this point and hope to continue to be," says Bastian. "We're still in the critical period of watching what he does and what mom does."
This was a planned pregnancy. The Smithsonian's National Zoo participates in the American Species Survival Plan, or SSP, designed to preserve the genetic health of captive populations. Care is taken to avoid inbreeding while preventing members from the two distinct species of orangutans from interbreeding (though they are frequently housed together for socialization purposes).
"Shortly after Batang arrived we had a breeding recommendation but she just wasn't mature enough," says Bastian. "We went ahead and took her off of birth control. And it took two years [for her to become pregnant]."
"We eventually will come around to announcing the name" of the newborn, says Jennifer Zoon, a communications specialist with the National Zoo. In the past, the Zoo has sponsored naming contests for its new animals and invited special guests and dignitaries to participate in naming ceremonies.
The Borean orangutan is critically endangered in the wild due to a combination of habitat loss and hunting by humans. Orangutans are frequently killed for use as food and to capture juveniles for sale as pets.
"Humans are the biggest threat, the biggest predators," says Bastian."
Wild orangutans are at risk of starving to death in many areas because the fruiting trees that produce most of their diet are being cut down in favor of planting unsustainable palm oil plantations. Palm oil is used in a huge array of consumer and industrial products ranging from soap to mayonnaise to bio-diesel. But not all palm oil is grown at the expense of orangutan habitat. Many plantations are inspected and certified as sustainable. By learning how to identify products that use sustainable palm oil, consumers can help steer their dollars away from killing orangutans.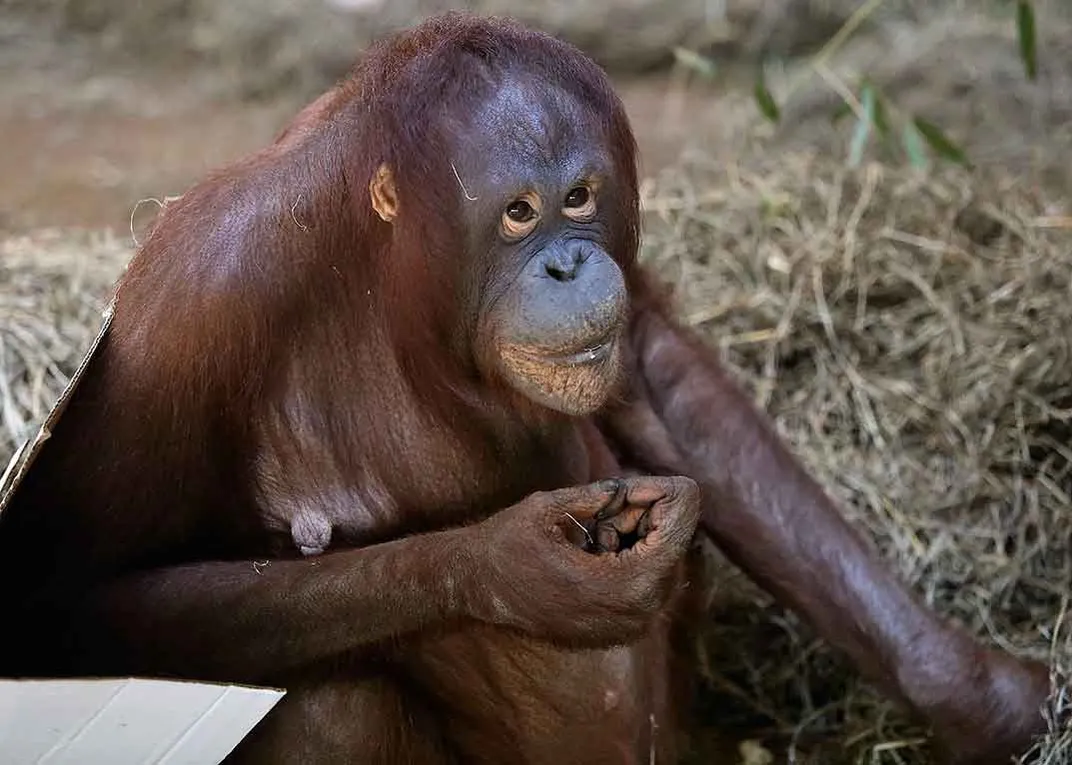 Orangutans learn how to be good mothers through a combination of their own experiences, watching interactions between their mothers and younger siblings, and instinctive behavior. But Batang's mother died while she was very young and she was raised by a series of surrogate mothers. Just in case, Bastian and her staff spent months teaching Batang how to carry an infant and how to safely present it to humans for examination or feeding in the event that becomes necessary.
Wild orangutans make a nest every night using branches and leaves. "Here, they always have hay," says Bastian. "So Batang has made the most amazing nests you could possibly imagine, especially in the last few weeks. We give them sheets and blankets. They do the equivalent of what they do with leaves in the wild."
Listen to the Smithsonian Institution's "Sidedoor" podcast about how zookeepers prepared Batang for the arrival of her son.