Marking the 400th Post With Our Top Ten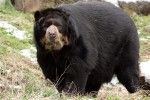 On August, 20, 2007, Smithsonian.com introduced Around the Mall—a blog covering the scenes and sightings from the Smithsonian museums and beyond. After nearly two years of reporting, we've reached our 400th post. To celebrate, here's a look back at some of our favorite posts:
1.Nikki the Bear Lost 110 Pounds on the National Zoo Diet
When Nikki the spectacled bear came to the National Zoo, he looked more like Winnie the Pooh. At 500 pounds, Nikki was so obese that animal handlers had trouble locating his tail underneath layers of fat. Luckily, the National Zoo came up with a step-by-step diet plan to help Nikki shed the pounds within a year.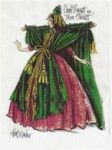 2. Carol Burnett-We Just Can't Resist Her!
Movie parodies were always a mainstay of the Carol Burnett Show—and her 1976 Gone With the Wind takeoff is unforgettable. The curtain rod dress from the sketch now graces the hallowed halls of the Smithsonian as a part of the American History Museum's Kennedy Center Honors collection. No word, yet, on if and when, it will go on public display, but we'll be sure to keep you posted. Because, frankly, we give a damn.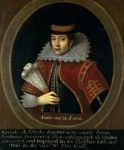 3. Last Minute Halloween Costume Ideas
Last Halloween, we knew our readers were scrambling to get a costume together. We thought the portraits at the National Portrait Gallery might provide inspiration. Disney's version of Pocahontas depicts her wearing a tasseled, leather dress. But that costume was already done by thousands of young girls. Pocahontas was converted to Christianity, baptized as Rebecca and married the English settler John Rolfe. So try pulling off Rebecca Rolfe. It might take some explaining. But don't most last-minute costumes?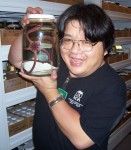 4. They Call Him the "Starfish Guy"
Christopher Mah is one of a growing number of scientists who are blogging. As part of a National Science Foundation requirement to make his research easily accessible, Mah started "The Echinoblog." Now a year old, he has blogged on topics ranging from "Giant Green Brittle Stars of Death! When they Attack!" to "What are the World's Largest Starfish?"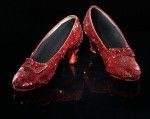 5. The Ruby Slippers Return to the Museum of American History
For 70 years, The Wizard of Oz has given faithful service to its evergreen fashion philosophy: there is nothing more important than owning the right pair of shoes. After a two-year vacation at the Air and Space Museum, Jesse Rhodes was among the first to see the shoes find their way home last fall to the renovated Museum of American History. There they are, and there they'll stay.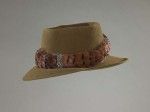 6. That's Some Bad Hat, Chuck. (As in Mangione)
Jeff Campagna was on hand with a tape recorder when a very dapper Chuck Mangione, dressed in all black, signed away a cache of his musical memorabilia to the Smithsonian's National Museum of American History. Included in the donation were scores to his most important works, albums, photographs and his signature brown felt hat.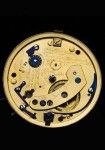 7. Secret Message Found in Lincoln's Watch
It was high drama at the American History Museum back in March. Beth Py-Lieberman was on the edge of her seat. Word was out that a pocket watch that once belonged to Abraham Lincoln might have a secret message engraved inside of it. And sure enough, the inscription was there, "Jonathan Dillon April 13-1861 Fort Sumpter was attacked by the rebels on the above date thank God we have a government."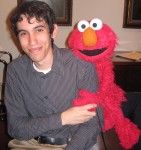 8. Science Education Grant Brings Sesame Street Planetarium Show
Joseph Caputo joined Big Bird and Elmo for a bit of stargazing at the National Air and Space Museum's premier of Sesame Street's "One World, One Sky" planetarium show. Listen to Caputo interview Elmo, who came to the premier dressed as an "elmonaut," much to the delight of the preschoolers in the audience, what he learned from being part of the show.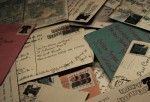 9. National Postal Museum: Greening the Mail
Could we recycle more mail? The United States Postal Service has a green Web site that says that all mail is recyclable. Yet Michael Critelli, executive chairman of the mailing company Pitney Bowes, says that only 35.8 percent of it actually ends up in the recycle bin, as opposed to 77 percent of newspapers.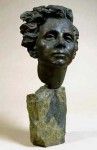 10. Rachel Carson: A Life That Inspires a Sense of Wonder
Actress Kaiulani Lee spent over three years studying Rachel Carson's life and work before composing and starring in her one-woman show, A Sense of Wonder. Pulling off a one-person anything requires an intensely magnetic personality—and Lee brings this to the table in spades. And, with about 80 percent of the show's dialogue being culled from Carson's writing, it's an excellent introduction to the environmentalist's life and legacy.