Marc Anthony Garners the Big Win in the Portrait Gallery's People's Choice Award
A portrait of salsa music's all-time top-selling artist is on display on the museum's "Recognize" wall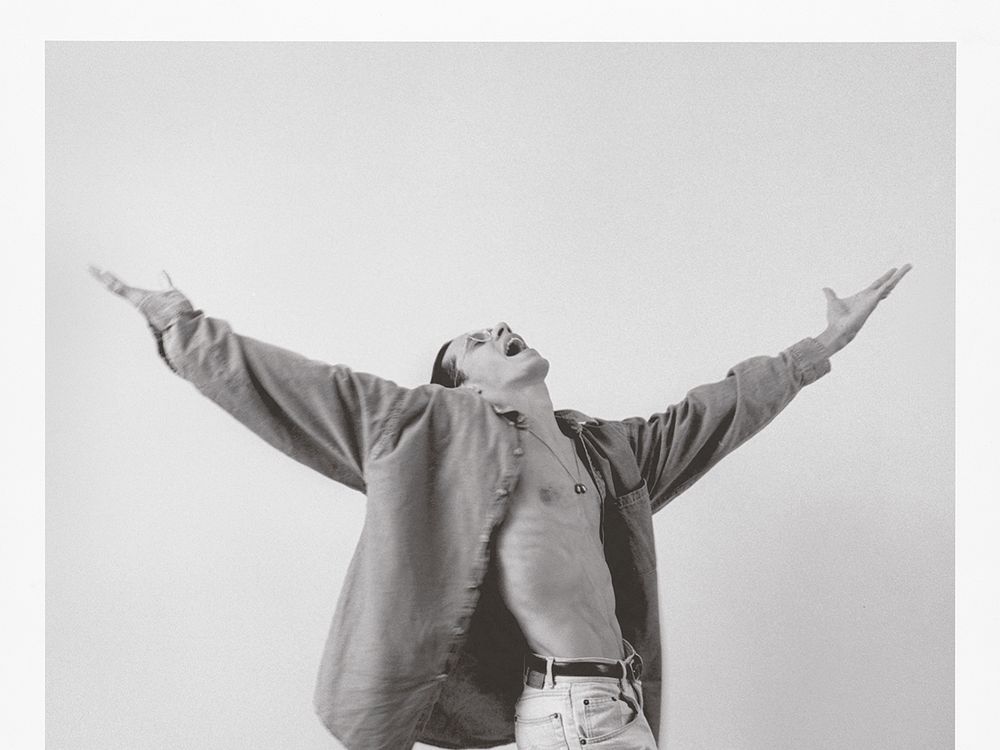 After acquiring a portrait of Marc Anthony for the Smithsonian's National Portrait Gallery in 2014, Taína Caragol found herself performing an informal forensic analysis. The photographer told Caragol, who is the gallery's curator of Latino art and history, that the image of the legendary musician was taken in the late 1990s. She knew, though, that such a date could not be accurate, as the photograph depicts Anthony in the bohemian style that defined the early years of his career, with round-framed glasses and flowing black hair hidden behind an unbuttoned, oversized shirt. Eventually, after speaking with Anthony's agent, who remembered the photo shoot well, Caragol dated the portrait to 1993.
ADÁL, the influential Puerto Rican photographer who captured the image, is known for his work documenting the distinctive spirit of Latino icons, and his enthralling portrait of Anthony, face and palms to the sky, captures the performer's signature flair. "It's a very joyful portrait—I love the pose," says Caragol. "It evokes his stage presence; it evokes a certain generosity that he has as an artist. That idea of giving it his all."
The photograph is unique in that it captures the artist in an ephemeral period of transition. Between 1993 and 1997, Anthony came into his own as a salsa musician, putting out three wildly popular records that secured his title as the top-selling singer in the history of the genre. By 1999, he had also established himself as a respected actor and crossed over into the English-speaking market with an eponymous album that ended up going triple platinum. "With Marc Anthony, he really heralded the emergence of a new era of Latino pop music," says Caragol. "It was the beginning of this explosion in the music industry."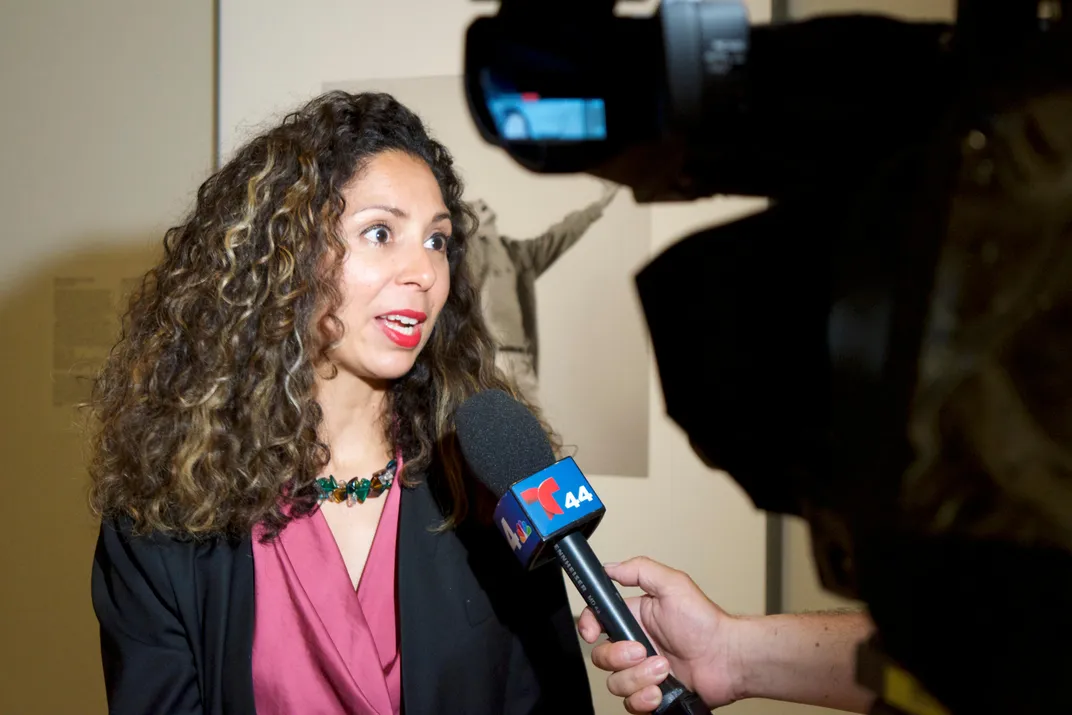 Twice each year, the gallery holds a People's Choice Contest in which its social media followers vote for a piece that they would like to see prominently displayed on the first floor's "Recognize" wall. As the museum celebrates its 50th anniversary, the options in the most recent round of voting included portraits of celebrities also turning 50 this year. In May, the Portrait Gallery placed the winning photograph of Marc Anthony on display for the first time since 2015, when it was included in an exhibition called Eye Pop: The Celebrity Gaze.
Among the 80 or so Latinos represented in the museum's permanent collections, most are early- to mid-20th century figures, from civil rights activist César Chávez to fashion designer Carolina Herrera and painter Miguel Covarrubias. To Caragol, Anthony represents an equally important yet refreshingly contemporary piece of American history. "Over the past five years, the National Portrait Gallery has been making a concerted effort to make our collections more diverse and more representative of the cultural richness of the country," she says.
The portrait will be on view on the National Portrait Gallery's "Recognize" wall, on the museum's first floor.