Make a New Year's Resolution to Get Cultured
Visit these exhibitions before they close in the new year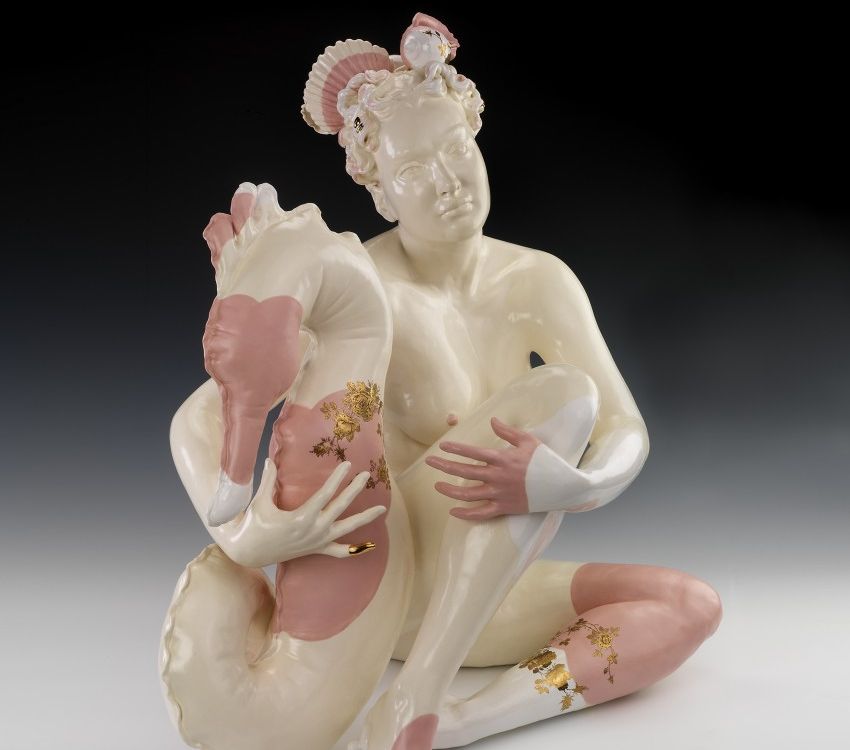 With the new year almost here, we're rounding up a list of exhibitions that close shortly after the calendar turns. So make a New Year's resolution to see more art, learn more history and experience more culture, and get out to these shows before they close.
Staged Stories: Renwick Craft Invitational 2009
Closes: 01/03/2010
This installation of the biannual invitational includes artists who work with ceramics, glass and even yarn. Read more about the artists and their work here.
Hirshhorn Museum and Sculpture Garden
Anne Truitt: Perception and Reflection
Closes: 01/03/2010
This first-ever retrospective of Anne Truitt's 50-year career displays both her iconic sculptures and her lesser-known drawing. For some pre-visit background, check out this in-depth look at her career as well as an Around the Mall piece about the exhibition's opening.
Smithsonian Institution Building, the Castle
World View: Smithsonian Magazine Photo Contest
Closes: 01/17/2010
Need some background? Read this post about the winning photographs.
Closes: 01/03/2010
This exhibition takes a look at the lives of 14 of our nation's vice presidents who eventually became president, from John Adams to George H.W. Bush.
Faces of the Frontier: Photographic Portraits from the American West, 1845-1924
Closes: 01/24/2010
Get a feel for the types of personalities included in this photographic exhibition by reading this Around the Mall round-up.
Smithsonian American Art Museum
Closes: 01/03/2010
In this post, the Around the Mall team ponders whether this exhibition about depression-era artists is a look into the past or a look into our future.
Graphic Masters II: Highlights from the Smithsonian American Art Museum
Closes: 01/10/2010
The second in a series, this show displays works on paper from artists from the 1920s to the 1960s including Edward Hopper, Willem de Kooning and Andrew Wyeth.

The Honor of Your Company Is Requested: President Lincoln's Inaugural Ball
Closes: 01/18/2010
This concentrated exhibit focuses on Abraham Lincoln's second inaugural ball held in 1865 just six weeks before his assassination.
What's It All Mean: William T. Wiley in Retrospect
Closes: 01/24/2010
An intriguing exhibition that keeps revealing layer after layer of information. Read about artist William Wiley's inaugural pinball game in the new exhibition as well as a Q&A.
Alan Bean: Painting Apollo, First Artist on Another World
Closes: 01/13/2010
Alan Bean flew worked for NASA for 18 years and was the fourth man to walk on the moon. He creates art using moon dust, moon boots and other lunar artifacts. Read an interview with the first astronaut-turned-artist here.
National Museum of American History
Bittersweet Harvest: The Bracero Program, 1942-1964
Closes: 01/03/2010
Leonard Nadal was hired in 1956 to document the entire day-to-day experience of the Bracero workers. To get a taste of the powerful images by Nadal, browse through our photo gallery.
National Museum of Natural History
Closes: 01/03/2010
This long-running exhibition gets down and dirty with soil—which scientists say is a much-misunderstood but essential resource. Read about the exhibition's opening here.
National Museum of the American Indian, George Gustav Heye Center in New York City
Annie Pootoogook
Closes: 01/10/2010
This exhibition of Inuit artist Annie Pootoogook features 39 drawings that depict social, economic and cultural realities of northern Canada.
Andrea Carlson
This Minnesota-based artist's work analyzes the meaning behind museums and their collections.
Closes: 01/24/2010
The Falnama is a collection of illustrated manuscripts that sultans consulted for omens. Read a primer on the ancient book of secrets here.
S. Dillon Ripley Center, International Gallery
​Accelerate: A National Juried Exhibition for Emerging Artists with Disabilities, Ages 16-25
Closes: 01/06/2010
This show displays works from 15 award-winning artists with disabilities—ranging in age from 16 to 25.
Cooper-Hewitt, National Design Museum
Closes: 01/04/2010
For this show, leading designers were given a natural material from a Nature Conservancy site. Isaac Mizrahi fashioned a dress out of Alaskan salmon skin. Check out Joseph Caputo's magazine interview with Mizrahi.