Looking Back at Wimbledon: Althea Gibson Wins Big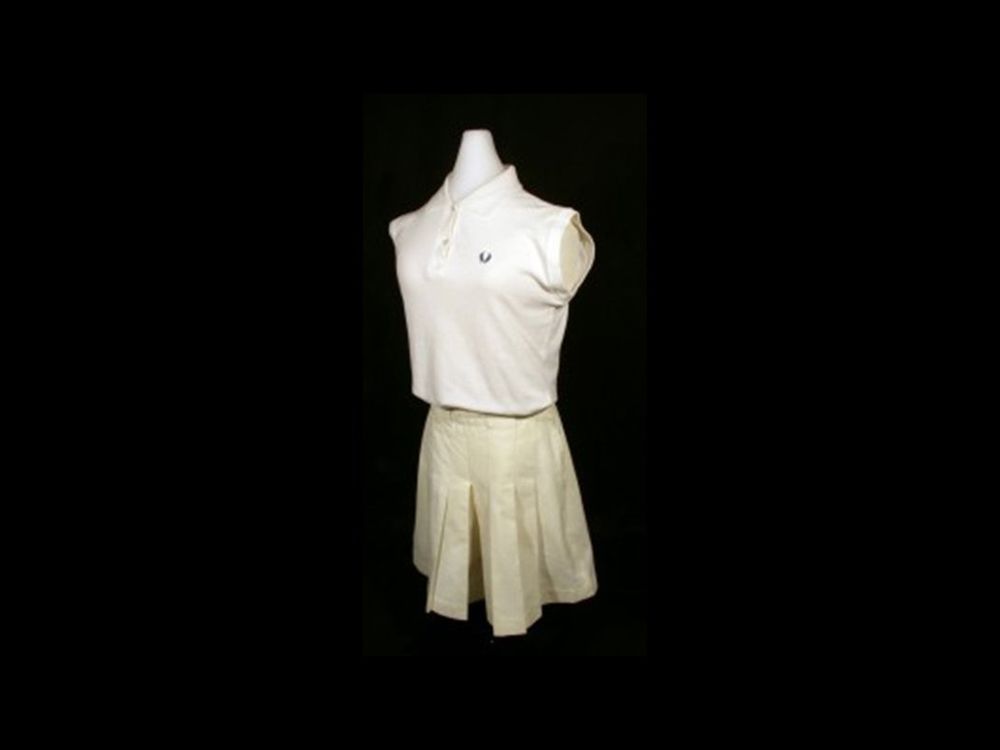 From Isner and Mahut setting a new record for the longest professional tennis match to previous champions Venus Williams and Roger Federer crashing out in the quarter-finals, Wimbledon 2010 was an exhilarating tournament to watch. But this year's competition is not the only one to have delivered shocks, unexpected results and landmark events.
Fifty-three years ago today, on July 6, 1957, Althea Gibson became the first African-American to win the ladies' singles title at Wimbledon. Gibson, who had won the women's singles tournament at the French Open the previous year, beat fellow American, Darlene Hard, in straight sets to take the championship title.
The National Museum of American History possesses a sizable collection of Gibson's trophies and other possessions. And at the National Portrait Gallery, a heartwarming photograph by Genevieve Naylor, shows Gibson teaching Harlem children how to hold a tennis racket. The image appeared in the recent show "Women of Our Time."
Although born into a poor family in the 1920s, Althea Gibson was fortunate to come to the attention of Dr. Walter Johnson–a physician from Lynchburg, Virginia, who was active in the black tennis community. Johnson soon became her patron and under his guidance Gibson improved her game, while he sought out ways to propel her into the recognized tennis scene.
Throughout her amateur career, Gibson won a staggering 56 singles and doubles titles, including 11 major titles in the late 1950s at championship tournaments such as the French Open, the U.S. Open and Wimbledon. She was ranked the top U.S. tennis player in 1957 and 1958, and was the first black player to be voted Female Athlete of the Year by the Associated Press in those same two years.
But her achievements do not stop there. During her retirement from amateur tennis, Gibson wrote her autobiography entitled I Always Wanted to Be Somebody, and released an album, Althea Gibson Sings. And as if mastering the art of professional tennis was not enough, in 1963, Gibson became the first African American woman to play in the Ladies Professional Golf Association.
For many, Gibson is remembered as the Jackie Robinson of tennis, for overcoming barriers of race and color at a time when segregation was rife. Billie Jean King, winner of 12 Grand Slam titles, once said of Gibson, "If it hadn't been for her, it wouldn't have been so easy for Arthur Ashe or the ones who followed."