The Long and Winding Road of Yoko Ono's Art
A Hirshhorn exhibition of four works opens the same week Ono is credited, 46 years later, as a co-writer of the chart-topping ballad "Imagine."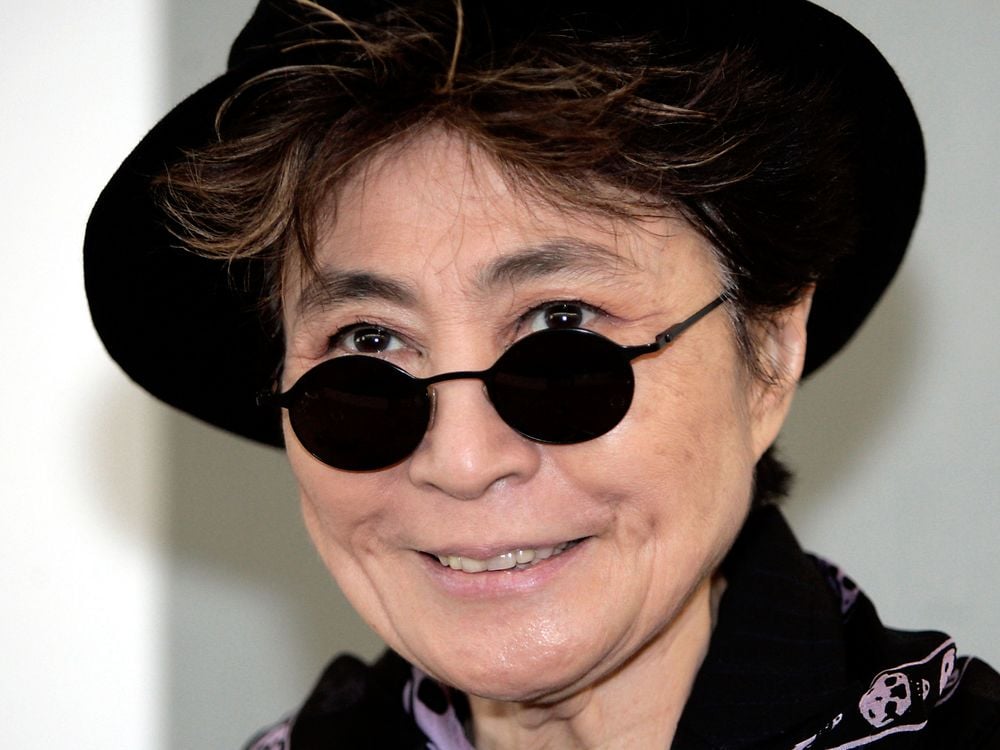 At 84, artist, musician and peace advocate Yoko Ono cannot pinpoint the source of her activism, but she can recall its inception.
"I felt that I was always connected to the world and the people of the world, and that activism was in me from a very young age," Ono says.
Some credit her advocacy to Ono's survival of horrific political and personal tragedies including the devastating firebombing of Tokyo during World War II, the 15-year disappearance of her eldest child Kyoto, and the murder before her eyes of her third husband, Beatle John Lennon.
For nearly 60 years Ono has advocated for a variety of causes from world peace to anti-fracking, a controversial form of natural gas drilling, through her art and music.
The Smithsonian's Hirshhorn Museum and Sculpture Garden in Washington, D.C. is highlighting her different approaches to making art with "Yoko Ono: Four Works for Washington and the World" opening June 17. Nicknamed the "Summer of Yoko," the show features two participatory; "crowd-sourced" works inviting viewers to reflect on motherhood and world peace. Another iconic piece, Sky TV for Washington, 1966 will be reinstalled on the third floor to celebrate nature. The exhibition will culminate in a concert of Ono's music featuring local and national performers on September 17.
 "Yoko's work has a longevity because the pieces are not immediately consumed and they continue to work on the mind," says Mark Beasley, the Hirshhorn's curator of media and performance art, who is organizing the show.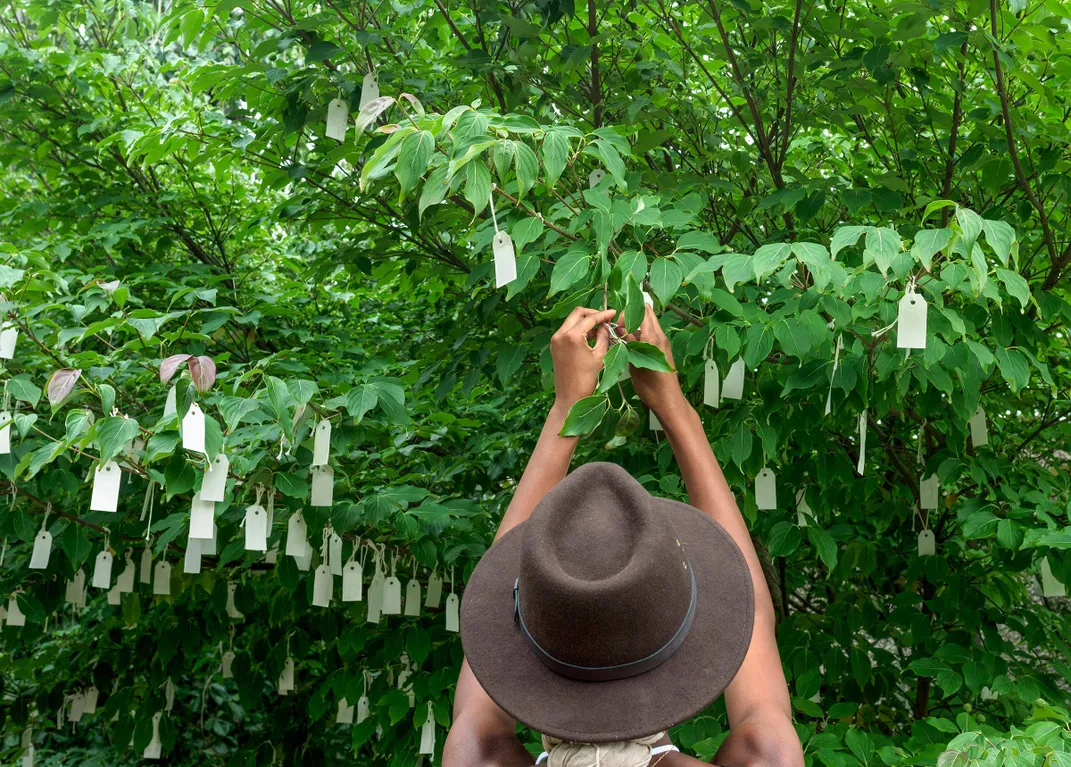 Known as the "High Priestess of the Happening" in the sixties for the gatherings of experimental musicians and artists she hosted in her New York City loft, Ono has transitioned from radical trailblazer to dignified doyenne of several art forms including noise music, performance art and conceptual art. Well before and long after her infamous partnership with John Lennon, Ono focused on redirecting the audience's attention to art's ideas and concepts rather than the appearance of a piece.
Ono's work is surprisingly relevant in the Internet age. She has been crowdsourcing participation for her conceptual art for years, requiring the audience to complete her work. Her event scores and instructional pieces act like shareware, software provided initially free for users to try, or like apps performing various artistic functions, decades before those terms were coined.
Her 1964 manual Grapefruit, a Book of Instructions and Drawings directs the reader to complete a series of actions like, "Imagine one thousand suns in the sky at the same time." In a 1980 interview, John Lennon admitted that his ballad "Imagine" was "right out of Grapefruit," but a bit of "macho" and selfishness prevented him from crediting his wife's contribution. During a June 14 ceremony honoring the song, the National Music Publishers Association announced plans to list Yoko Ono as a co-writer.
The summer-long Ono exhibition at the Hirshhorn urges visitors to foster peace, honor motherhood and respect nature. Beginning June 17, the Hirshhorn lobby will house, My Mommy Is Beautiful, which invites museumgoers to post handwritten notes, photos or messages to their mothers on an austere, blank 40-foot canvas.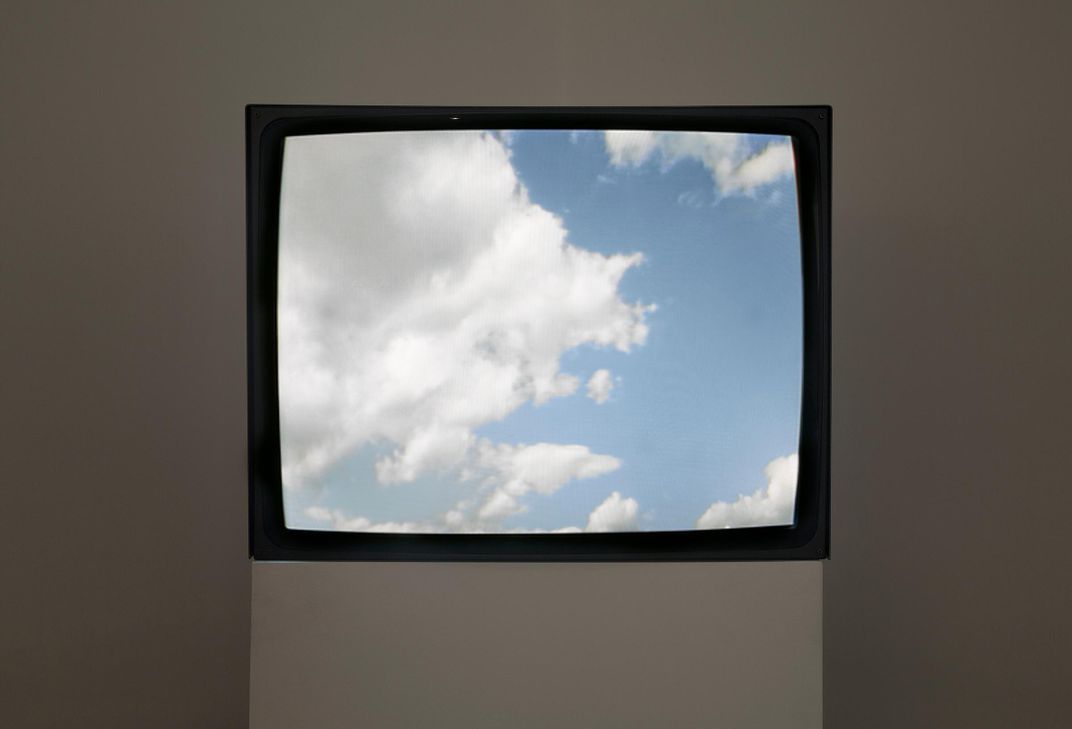 "The title is 'chocolate boxy,' sentimental and sickly sweet, but knowing her work over time, it's not that," says Beasley. "We all have a difficult, interesting or different relationship with the idea of motherhood."
Ono had a strained relationship with her mother, Isoko, a talented painter and renowned beauty who reportedly found motherhood stifling and focused instead on her social life in upper class Tokyo.
"My mother was almost my whole world. . . So, I felt very hurt that we had a very different outlook on life," says Ono. "But, now I feel that I had learned a lot from our relationship and that made it easier for me to deal with the outside world."
Motherhood itself proved difficult for Ono who endured several miscarriages and two troubled pregnancies. Her first child, daughter Kyoto, was absent from Ono's life for 15 years after Tony Cox, the artist's second husband took his eight-year-old daughter underground to avoid allowing Ono and Lennon visitation rights. The couple spent years trying unsuccessfully to track Kyoto down.
Although Ono first created My Mommy is Beautiful in 2004 to aid Japanese earthquake relief efforts, the crowd-sourced artwork has been conducted all over the world and generated millions of tributes. Curators estimate the exhibition will attract thousands of messages during its three-month run in Washington, D.C. 
Kensington, Maryland resident Eden Durbin is planning to take her 83-year-old, wheel chair-bound mother who has Alzheimer's to the exhibit. "I want to write a note thanking her for her spirit, strength and wisdom," says Durbin. "It will be one last chance to hold her in the light."
Deb Ford of Chevy Chase, Maryland, hopes to bring her two adopted teenaged girls to the Yoko exhibition specifically to thank their birth mothers. "I feel proud to have been given the opportunity to be a mom to these girls. If it hadn't been for their birth moms being strong and giving up their rights, I would not have been able to experience motherhood," she continues.
Elizabeth Axelson, a recent college graduate and art minor who lives in Washington, D.C., wants to see the Ono exhibition, but probably won't write a note. "It's basically a glorified bulletin board, and the subject matter is so highly personal, I can't see sharing it for everyone to view," she says.
The Hirshhorn show is also celebrating the tenth anniversary of the Wish tree for Washington, D.C., another crowd-sourced work that asks visitors to handwrite a wish for peace and tie it to a Japanese dogwood planted by Ono in the sculpture garden in 2007.  The artist says the work is inspired by a childhood memory of writing wishes on small slips of paper and tying them to flowering branches in a temple garden.
The Washington tree, which hibernates over the winter, has garnered more than 80,000 messages over the past decade. At the end of each summer, the wishes are removed and buried at the base of Ono's Imagine Peace Tower in Iceland, a column of light beams that illuminate the sky on a small island off the coast of Reykjavik.  There are currently 19 wish trees throughout the world that have generated more than a million wishes.
World peace is one of the most dominant themes underpinning Ono's art and activism. In 1945, the then 12-year old Yoko and her family survived the devastating American deluge of napalm and other incendiary bombs that flattened 16-square miles of Tokyo and claimed more than 80,000 lives. The Onos fled to the countryside where they begged for food and shelter.
"I was totally aware of what was happening at the time and was in shock," remembers Ono. One of the only refuges for her during the war was the cloud-strewn sky, which became a recurring subject in her later work.
Sky TV Washington, D.C., which first debuted in 1966 was conceived while she was living in a cramped, windowless apartment. The piece displays a real-time, 24/7 video feed of the sky outside the museum provided by a camera mounted on the roof.
"It was one of the first moments in which live feedback is being used as artwork," says Beasley. "Yoko is central to the birth of art and technology."
The summer of Yoko exhibition will conclude with a concert to honor Ono's seminal role in the history of experimental, Avant-garde music. Washington-based and national musicians will perform their variations of Ono's music and their own works inspired by her.
"Yoko has been really influential for musicians who think about what it is to create noise as a landscape or sound as sculpture," says Beasley.
Music was Ono's first art. She was a classically trained pianist, fluent in Gagaku, Japanese imperial music, who studied composition at Sarah Lawrence College. With her first husband, Julliard-trained composer Toshi Ichiyanagi she helped develop the avant-garde music scene in New York and Japan. Later with third husband Lennon, she combined avant-garde and rock music, which resulted in pounding bass lines punctuated by her shrieks, wails and guttural eruptions.  Her 11 studio albums produced from 1968 to 1985, are currently being re-released by Secretly Canadian in conjunction with her son Sean Ono Lennon's label, Chimera Music.
At the September concert, Ono will perform a piece called Promise Piece in which she smashes a ceramic urn on stage and invites audience members to take a shard with the hope that they will gather together at some point to reassemble the urn.
"It's an impossible wish for the future," says Beasley.
Beasley says the Hirshhorn show does not approach the level of a retrospective, but will serve as a celebration of Yoko Ono, her art and her activism. "There are those artists who are among the canon, who change the culture, who continually decade on decade, year on year, have something to say about the world and to the world and Yoko is clearly one of those."
The Hirshhorn Museum and Sculpture Garden celebrates 10 years of Yoko Ono's Wish Tree for Washington with a summer of  the artist's work and the Washington debut of My Mommy Is Beautiful, inviting visitors to share thoughts about their mothers and a live performance of Ono's music on September 17.