Listen to the Flutes of Ecuador, Then Catch Them Live
A new album on Smithsonian Folkways Records captures the effort to sustain a fading musical tradition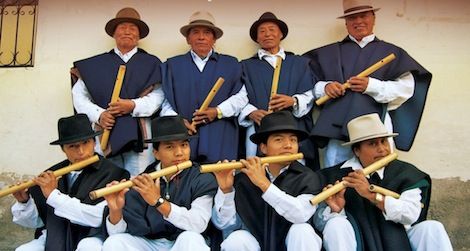 For centuries, villagers in northern Ecuador celebrated weddings, harvests and other special occasions with songs played on flutes made from a bamboolike plant known as carrizo. Globalization and a cholera outbreak in the 1990s that killed many local people, flutists included, nearly stopped the music, but not in the town of Otavalo, where master flutists founded the Hatun Kotama Flute School so they could pass on their musical legacy.
¡Así Kotama!: The Flutes of Otavalo, Ecuador, out now on Smithsonian Folkways Recordings, showcases 36 performances by the school's teachers and students. The musicians sing, stomp, blow cow horns and play a variety of other local instruments to create music that is rhythmic and cyclical, anchored by steady beats and call-and-response vocals as the flutes spin dissonant melodies.
LISTEN: Kotama Path
"The stomping and the whistles and the chanting and all that stuff is meant to express they're strong and that they have this big presence," explains co-producer Jessie Vallejo, a PhD candidate in ethnomusicology, who discovered the flutes while she was living in Otavalo to study the local Kichwa language. The music conveys a philosophy as well: its players use their instruments to practice ranti-ranti, the everlasting chain of giving and receiving, which promotes cooperation and understanding.
"This is a grass roots example of a community recognizing a need," Vallejo says. "Some people think the flute tradition is dying. But the Otavalo school is creating a very strong hub that will hopefully have an influence in other places. It is showing the tradition is relevant to today's life."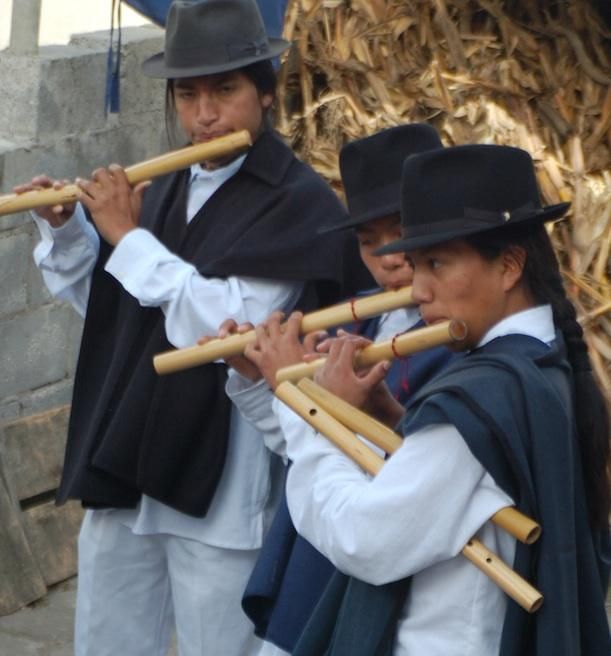 As part of the Smithsonian Folklife Festival, the group will be in town for free performances and workshops.
July 3rd, 2:00 pm – Kichwa Music and Dance Workshop
July 4th, 1:15 pm – Kichwa Music and Dance Workshop
July 5th, 11:45 am – Kichwa Music and Dance Workshop
July 5th, 6:00 pm – Evening Concert - Kennedy Center Millennium Stage
July 6th, 12:30 pm – Kichwa Music and Dance Workshop
July 6th, 6:00 pm – Evening Concert - Voices of the World Stage
July 7th, 2:00 pm – Kichwa Music and Dance Workshop