King T'Challa's Black Panther Suit, a Bold Statement of Afrofuturist Pride, Comes to the Smithsonian
Pounce on the opportunity to celebrate contemporary African-African filmmaking at the National Museum of African American History and Culture this fall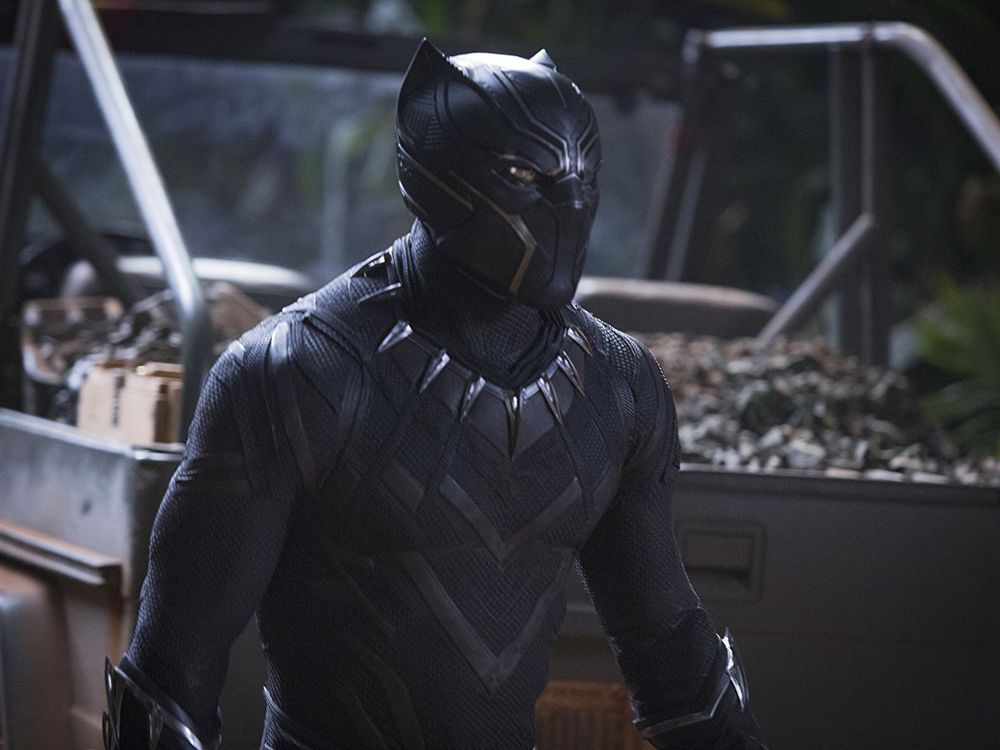 The Marvel Cinematic Universe is expanding at a relentless pace—five new additions hit screens worldwide in the last 12 months alone (not counting Deadpool 2, which has its own mini universe), and another, Ant-Man and the Wasp, is on the way this coming weekend. One Marvel movie from earlier this year, however, was unmistakably unique in its tone, ambition and artistic originality. That film was the wildly popular Black Panther, helmed by African-American director Ryan Coogler and starring a dynamic ensemble of black actors including Forest Whitaker, Lupita Nyong'o and Michael B. Jordan.
Marvel movie mavens were first introduced to the dignified leader King T'Challa, played by Chadwick Boseman, in Captain America: Civil War, in which he acceded to the Wakandan throne following the assassination of his father T'Chaka. This was also the first chance viewers got to see T'Challa sport his form-fitting, pointy-eared panther suit (or habit, as it's known to fans of the comics), during a high-octane chase along busy Romanian roadways.
T'Challa's striking Civil War habit returned for Black Panther, serving him well in an early action sequence in the Nigerian jungle. This suit features a prominent dual chevron design on the chest, a gleaming spiked metal collar, and a sophisticated-looking weave. Canonically, it's threaded with vibranium, the fictional element whose properties power much of Wakanda's futuristic infrastructure.
This fall, the sleek black costume will be on view at the National Museum of African American History and Culture for the duration of the museum's first-ever African American Film Festival, which will run from October 24 through October 27. The Smithsonian acquired the panther habit for its collections recently, along with a signed Black Panther shooting script, a couple pages of spec script, and an assortment of photographs documenting the filmmaking process. Museum staff are currently considering plans to exhibit the Black Panther costume on a permanent basis.
T'Challa's suit receives an upgrade early on in Black Panther, thanks to the technical wizardry of his scientist sister Shuri. Over the course of the film, T'Challa is forced to reevaluate Wakanda's isolationist stance in global affairs, wrestling with questions of legacy and just leadership both in and out of his habit. When a fierce antagonist arrives on the scene to challenge T'Challa for the throne, it is clear Wakanda will never be the same again. It is only with the help of a formidable array of allies that T'Challa is able to retain his mantle, and even his archenemy winds up teaching him a thing or two about the right way to steer his nation.
Rhea Combs, a curator at the African American History Museum specializing in film, says the large ensemble of powerful, confident, proudly dressed black characters set Black Panther apart from typical mass-market fare. "It was also nice to see women in dynamic warrior roles, as well as adept in the sciences and technology," Combs says. "These are images many audiences have longed to see in mainstream films, but for too long haven't."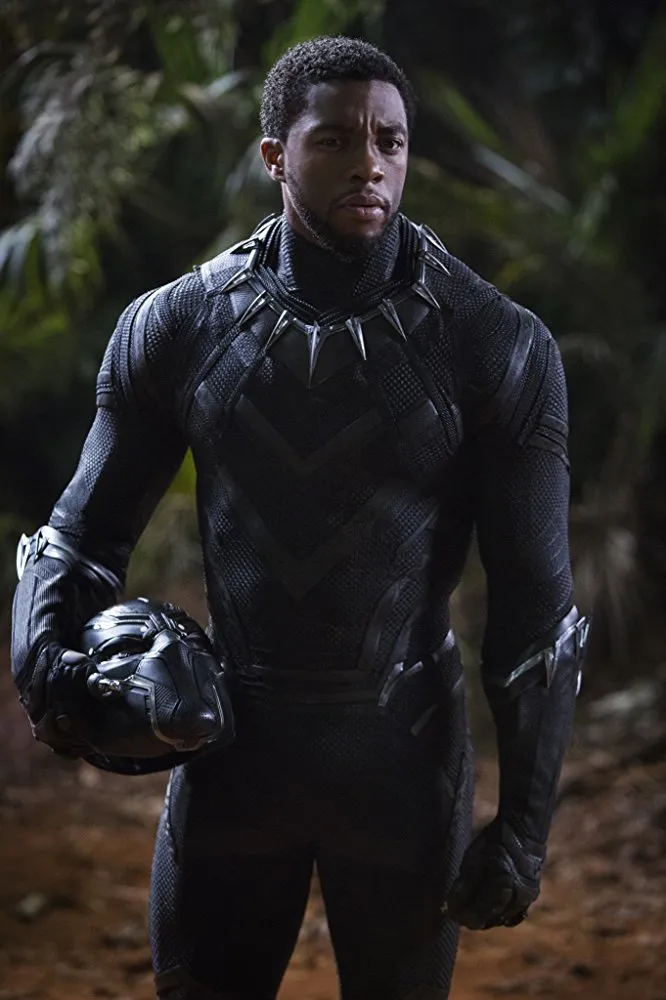 T'Challa's replacement suit, the work of (real-life) costume designer Ruth Carter, is a respectful adaptation of designer Judianna Makovsky's original, updating the conspicuous chevrons up front with a more subtle mesh of tessellated triangles. The commonality of triangular geometry in the designs is no coincidence; Ruth Carter, in an interview on NPR, says she and Makovsky linked the figure of the triangle to conceptions of "the sacred geometry of Africa" in art from across the continent.
Both the original Black Panther suit—the one acquired by Smithsonian—and Carter's redesign contrast strikingly with the vibrant vestments of the supporting cast, such as the deep red uniforms of Wakanda's all-female royal guard (which also bear chevron designs down their tabards) and the ribbony purple robes of spiritual counselor Zuri.
The Afrofuturist vibe of Black Panther, well embodied by T'Challa's technologically sophisticated yet culturally respectful panther suit, speaks to a growing capacity for innovation among African nations even as it celebrates their deep roots in tradition and ceremony. "I think the film presented notions of African regality, dignity, modernity and respect for culture and tradition that many people felt proud to see represented onscreen," Combs says.
Combs is especially excited to showcase the panther habit in the context of the coming African American Film Festival. She draws many parallels between the message of Black Panther and that of the festival, which will feature films by industry veterans alongside works from cutting-edge amateurs just starting out on the long road to stardom. The submission period for the festival just concluded on June 22, so it won't be long before the final lineup is announced.
"The film festival is as much about celebrating and honoring the past as it is about recognizing and representing the promise of tomorrow," Combs says, "which is precisely what Black Panther represented as well."