The King of All Fossils is Coming to Smithsonian in April
One of the most complete T. rex skeletons ever found will be on display at the National Museum of Natural History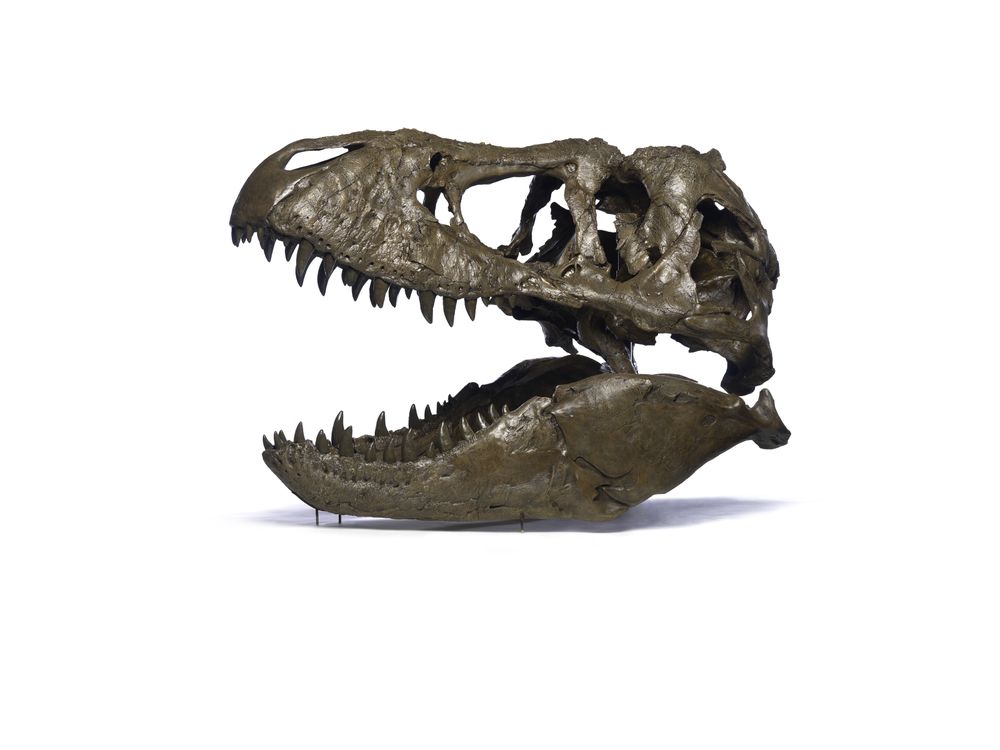 This April, Smithsonian's Natural History Museum will welcome 7-ton, 38-foot long new resident—a 66 million-year-old Tyrannosaurus rex fossil, which will serve as the centerpiece for the museum's new 31,000-square-foot national fossil hall, slated to open in 2019. In preparation for the skeleton's arrival, the museum unveiled "Tyrannosaurus rex: Say Hello to the Nation's T. rex!" on January 16, a display that features a cast of the incoming dinosaur's skull. The display will remain visible in the museum's Constitution Avenue lobby until the skeleton's arrival on April 15. On April 28, the current fossil hall will close to the public, in order for renovations to begin—but, thanks to a variety of exhibits which the museum has planned, the public will still be able to view various dinosaurs and fossils even during the renovations.
"I am sure our visitors will be pleased that dinosaurs will continue to be on view at the Smithsonian while the new national fossil hall is being built," said Kirk Johnson, Sant Director of the National Museum of Natural History. "The entire Natural History Museum will be alive with excitement as we begin a journey to tell the story of prehistoric Earth by welcoming one of its most famous ambassadors, the Tyrannosaurus rex."
The T. rex skeleton represents one of the most complete T. rex fossils ever found—around 80 to 85 percent of the skeleton has been recovered. It was discovered by Kathy Wankel, a rancher from Angela, Mont., on federal land near the Fort Peck Reservoir in eastern Montana in 1988. Wankel was boating with family when she discovered a bone, which Jack Horner, paleantologist and then curator of the Museum of the Rockies, identified as the first T. rex arm bone ever found. In 1989-90, Horner led a team that eventually excavated the T. rex.
The museum reached an agreement with the Army U.S. Army Corps of Engineers to transfer the T. rex skeleton to the Smitshonian in June 2013. The T. rex will be on a 50-year loan from the Museum of the Rockies in Bozeman, Montana. The skeleton was originally slated to arrive in October, but due to the federal shutdown, the date was moved to April.