The Oscar-Winning Writer John Ridley, Talks About His New Jimi Hendrix Movie
The writer and director of Jimi: All Is by My Side speaks about making living history from legend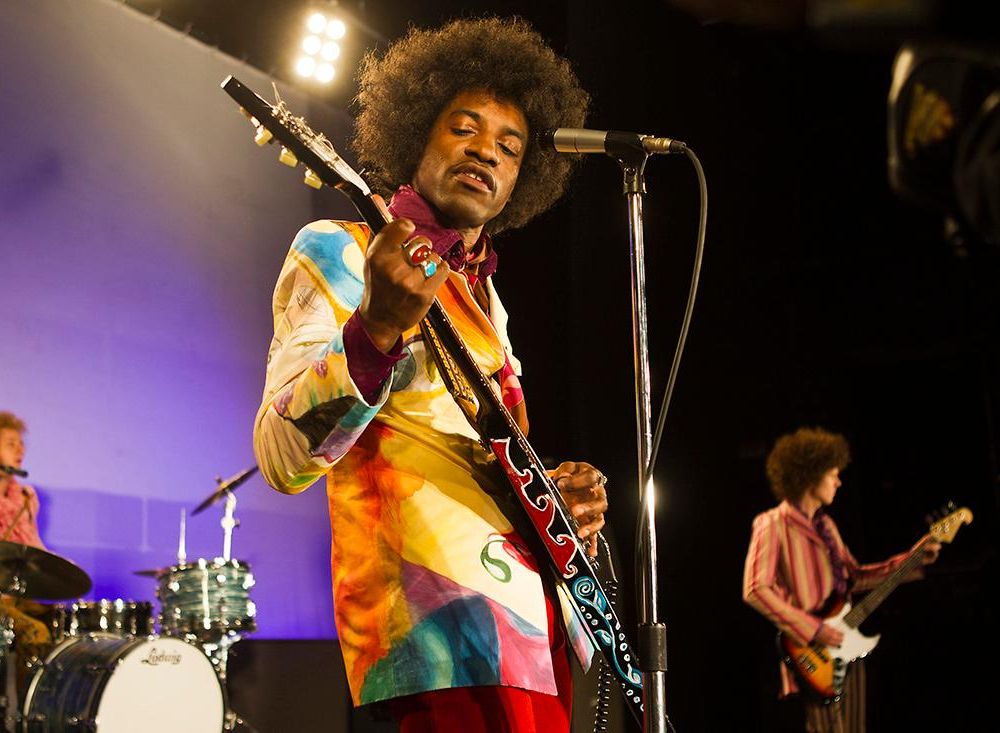 John Ridley's life changed six months ago when the film he wrote, 12 Years A Slave, won three Oscars, including best picture. Ridley also won for his screenplay, adapted from the memoir of Solomon Northup. His new film, Jimi: All is By My Side, which he wrote and directed, hits theaters September 26 and follows another icon of African-American history—Jimi Hendrix.
The film stars André Benjamin (André 3000 of Outkast) and focuses on Hendrix when he lived in London in 1966 and 1967. "That was an interesting time in Hendrix's career, sort of cutting his teeth and getting a feel for playing professionally," says National Museum of African American History and Culture curator Kevin Strait about the time period in which Ridley's movie takes place. Following that stay in London, Strait says, Hendrix "came on the scene and just blew people away."
When the African American History Museum opens in 2016, several Hendrix artifacts will be part of an inaugural exhibition, "Musical Crossroads," alongside objects relating to James Brown, J Dilla, and others. "He expanded the sonic vocabulary of the electric guitar in ways that were essentially unforeseen," Strait says. "Hendrix altered the conception and the general image of what a rock icon is and could be." Among the Hendrix-related items at the museum will be a vest he wore and a Marshall speaker he used during performances.
Smithsonian.com spoke with John Ridley about his research process, his favorite Hendrix songs, and how he got around the fact that Hendrix's estate wouldn't let him use the legend's most famous songs.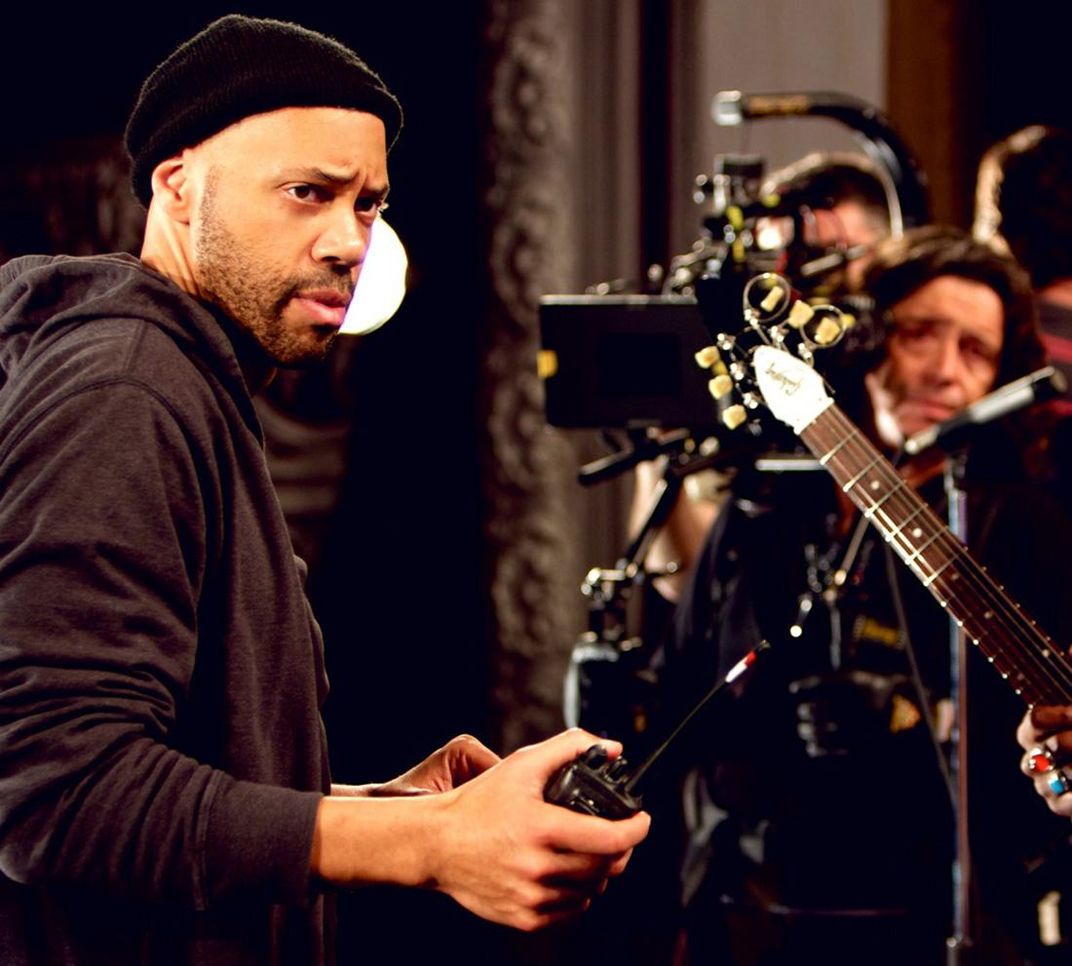 Where are you these days and what are you working on?
Right now I'm physically in Los Angeles. I actually spend most of my time though in Austin, Texas. We're filming "American Crime" down there, the television series that I'm writing and producing and I actually directed the pilot. So splitting my time between both those cities.
What was your research process for Jimi: All Is by My Side?
Once I really started to believe that there was a screenplay here, [I used] any available information, whether it was archival information, personal interviews, histories. Any life like Jimi's, at some point it becomes legendary. And the stories are out there and there are events that people document, but people recall him in a number of different ways. And it's one of those things that you get to a certain point that there is a little bit of refereeing going on in terms of, "OK, one person said this and one person said that." […] But the fun part is really being able to take those moments and dig as deeply as possible and then render some life to them. It's one thing to report on those things, but as a storyteller and as a filmmaker, it's another thing to say to the actors, "OK, this is how we're gonna do it, this is the emotion that we want to put into it, these are the facts that are best available to us and how do we make it live now? How do we make living history out of legend?"
How important is it to stick to the biographical facts?
Obviously, we're not documentarians and even with historians, they get into arguments about what happened and who was involved with it. But one of the exciting things about this in particular was that because it was a finite space of time, because it was [portraying] one year in two hours, because it had this internal drive of Jimi going to London […] there wasn't really a lot of need for taking artistic license with things. I mean, one thing for example I did take artistic license with was the character of Ida. The reason she's called Ida, she was actually his girlfriend, Devon [Wilson], who he met when he came back to America. But because it was his most significant girlfriend of color, I thought it was very important to add an ethnocentric perspective to that relationship and why it was different than his relationship with these two other ladies.
Why did you focus on this particular moment in Hendrix's career?
It was a transformative year for Jimi. He left New York literally under the name Jimmy James, the name he was performing with, and then came back to the States as Jimi Hendrix, J-I-M-I. A lot happened in that year. London at that time was […] art, it was culture, it was cinema, it was music, it was all of those things. So to be able to render not just the history of Jimi Hendrix, but the history of pop culture at that time, to have those two elements really interacting, I thought it was a rare opportunity to tell a story that was on the one hand taking individuals with a rock and roll status and showing the human nature of them, and also showing this incubator so to speak, this petri dish. There's so much cross pollination going on of different styles.
Hendrix's estate reportedly didn't grant you permission to use music from his catalog. Was that part of the decision to focus on his pre-fame years?
It actually wasn't part of the philosophy. I knew going into it what [happened when] Paul Greengrass and the Hughes brothers had tried to make a Hendrix film […] so I had no illusions of what we may or may not be able to get access to based on what other individuals did or were able to get. But at the same time, the story, I believed that it had an emotional quality that lived on in its own. […] But I mean look, it's like anything else in life, you can look at the things that are in front of you as limitations or you can say, "Look, we can get past them or get around them and do it in a way that's unique and is very, very special to the story that we're telling."
How was researching 12 Years A Slave different?
12 Years a Slave, I mean look, what was interesting in that regard was that there's a document sitting right in front of you [Solomon Northup's memoir] and there's a lot of things that one would take as fact because there was a single narrative. […] But within that, though, it was a real exclamation of emotion, of the time, of the language. It was certainly much further away from me. The fact of the matter is I wasn't alive then, the fact of the matter is I wasn't around in London in 1967. So both of them, even though it is a film, it is not a documentary. There's certainly a place where one could say I could just take a creative license with this or that. But I do take it seriously. As I said, I've been very fortunate to be in environments where you have to get the facts right and you can't hide behind creative license. And even though this was a space where I could do that and I certainly own up to it in the spaces where we do do that, there is something exciting about being able to take history as it's presented. It does work, there's no need to manipulate it, so why not ride it as the history is laid out?
Is there a connection between All Is by my Side and 12 Years a Slave?
I would say the connection is an emotional velocity with storytelling or the story that is there. 12 Years a Slave, it's a different kind of a velocity. Someone is looking for his physical freedom to be able to return to his family and have recognized the value that he has as an individual. Obviously with Jimi's story it's a little different, but it is about a finite space of time, it is about a passion, it is about a person who's trying to find his value in the world and express himself […] So yes, they are a bit different, it's not a direct comparison, but with those two stories I certainly felt the passion that was in them and as a storyteller—one as writer, one as a writer-director—if there's anything that I hope I accomplished, it's translating that passion that I was exposed to in the story to an audience.
Any favorite Hendrix songs?
"Bold as Love," "Little Wing," and "Send My love to Linda."