Jazz: The Smithsonian Collection: 111 Tracks of Music History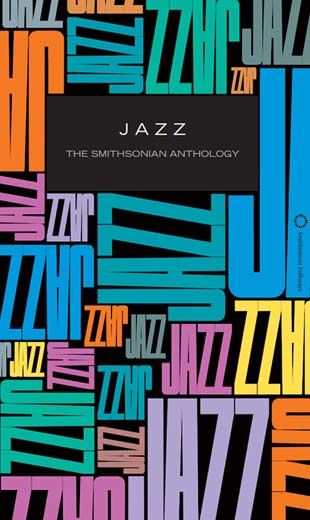 For the past three decades, when historians, critics and educators asked, "What is Jazz?" they turned to the 1973 Smithsonian Collection of Classic Jazz, the landmark album by the late critic and Smithsonian historian Martin Williams. That six vinyl LP—an unprecedented collage of the "genre that revolutionized American music"— became so popular, it went double platinum.
The album became the standard for music educators across the country—college students used the set along with textbooks, or in some cases, in lieu of them.
But the collection went out of production in 1999, a huge loss to a community that had relied on its knowledge and breadth, says John Edward Hasse, curator of American music at the National Museum of American History.
Hasse, who says he grew up with the album and once critiqued it in an essay for the Annual Review of Jazz Studies, "knew first hand how valuable it was," and began dreaming of a way to update and revive it. So did Richard James Burgess, the marketing director of Smithsonian Folkways, who came to the record label in 2001 with a similar vision.
"We wanted to continue to help the country better preserve, understand and appreciate these extraordinary parts of our musical heritage," Hasse says.
Today, seven years after Hasse and Burgess first began the project and nearly 40 years since the release of the original album, the label releases Jazz: The Smithsonian Collection, a 6-CD, 111 track box set that chronicles jazz from its beginnings a century ago through the early 2000s.
But unlike its predecessor, which was compiled largely on Williams' tastes and preferences alone, the new album takes a more democratic approach, Hasse says. This set has three producers (Hasse, Burgess and Folkways Director Daniel Sheehy), an executive selection committee (David Baker, Jose Bowen, Dan Morgenstern, Alyn Shipton and Haase) and the tracks were chosen with input from a international panel of 42 jazz critics, historians and musicians.
"How do you take something like three-quarters of a million jazz recordings and boil it down to 111 tracks?" Hasse says. "Going in, my desire was to have this not be the work of one person but to make it broader and more inclusive."
The result is an album that touches more on Latin jazz, Afro fusion and other international genres, featuring tracks from Tito Puente, French-Vietnamese guitarist Nguyên Lê, and Machito and his Afro–Cuban Orchestra. It includes those like Dave Brubeck, George Shearing and Mary Lou Williams who were left off the old album, Hasse says.
It still features those household names: Louis Armstrong, Miles Davis, Duke Ellington and Ella Fitzgerald. But where they may have had five or six tracks on the original album, they each only have two or three on its successor—an attempt to include as many artists as possible, Hasse says.
"This album wasn't about greatest hits: the recordings weren't based on which were most popular, but on which had the most influence, or were the best representation of major artists, classics whose luster will be undimmed in 10, 30, 50 years," Hasse says. "Aiming this primarily at students, I argued that we should try to expose student to as many different musicians and approaches as we could rather than doing something that would give a history of any one artist. This wasn't a place to give a capsule history of anybody, but rather to expose them to as many different recordings, styles and musicians as we could."
After the initial polls of experts around the world, Hasse and the rest of the executive selection committee began the painful process of deciding what would make the cut. They spent two years working from multiple cities, Hasse says, and twice convened for marathon sessions in New York, working at some points until 2 a.m. to revise the list.
It took several more years to get rights to all the songs, and quite a while longer to solicit the world's best jazz writers for the accompanying 200-page album notes (really, a small book that's worth the price of the album alone).
"We wanted to bring the album much more up to date, into the 21st century. Forty more years of music needed to be considered. We wanted to give more coverage to women, besides singers, and more Latin jazz musicians. This couldn't be an anthology of world jazz but we could be more inclusive of it," says Hasse.
Hasse hopes that like its predecessor, the album will open the doors for students and music lovers to explore a genre so symbolic of American culture. For those asking what jazz is – or what this album says about it – it provides a new answer, he says.
"Jazz is a global genre. Jazz is an art form that was born and nurtured and develop in the U.S. but was quickly adopted by people in countries around the world. It is today an international lingua franca, one that sounds very different in Cuba than it does in Africa or Norway. It's an ever-changing river that has been fed by many tributaries, streams, that is constantly moving. It's a river  so powerful and refreshing that people have been drawn to drink from its waters. I suspect as long as people are listening to Beethoven and Bach they'll be listening to Armstrong and Ellington. The best of jazz will go on as long as anything produced. It's for the ages."
Test your knowledge with some Folkways-sponsored Jazz quizzes. There is  a 25-song version and the full 111-song ultimate challenge both of which test how many songs on the new album you know.