It's Your Turn to Be the Inventor at the American History Museum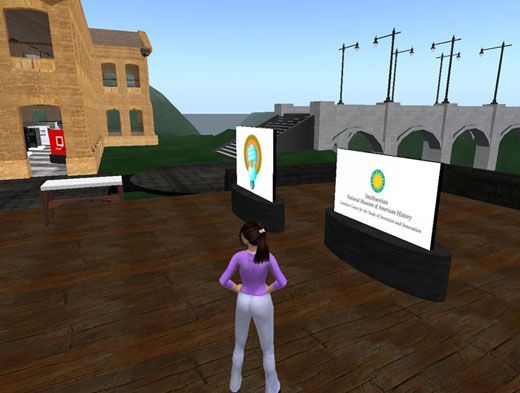 Every invention has a story. And the National Museum of American History's Lemelson Center wants visitors to help tell it.
For the first time, the center is reaching out to the public to help plan its new exhibit, tentatively called "Places of Invention," which will explore the social, psychological and physical elements that compose creative, inventive communities and workspaces—what the center calls the "hot spots" of invention (think Silicon Valley.)
In a collaboration with the Tech Virtual at the the Tech Museum in San Jose, California, the Lemelson Center is accepting ideas for activities and displays in the exhibit through a set of three design challenges, said Amanda Murray, a project assistant for the exhibit.
"We want to tell the stories of innovative places and how they formed, and also give visitors a chance to practice skills we see exemplified in places of invention," Murray said.
The first is to design an interactive space, where visitors to the museum could build their own model of what a "hot spot" looks like. Ideally, Murray said, this would also include a model for how the museum's online visitors could see, interact with and offer feedback to the space via the museum's website.
The second is to design a collaborative activity—some kind of game or set of actions that would allow visitors to create a product or solve a problem.
"Collaboration is key ingredient of a lot of places of invention we see in real life," Murray said.
The third is to create a personal space of invention in a virtual environment. The center has a space in the 3D online world, Second Life, where it hopes visitors will build their own invention centers and discuss what innovation and inventions mean to them. It's the center's first time using Second Life, Murray said, but visitors are not required to use the site: it's just a way for people to connect in a virtual space, and also to submit ideas for the challenge.
Staff at the American History museum and the Tech Museum in San Jose will be providing ongoing feedback to visitors, Murray said. Visitors have until June 30 to submit ideas for one or all of the challenges, either on Second Life or on the project's Web site. And once the challenges are over, Murray and others will review the submissions and select "top contributors" in August—just in time for Inventors Month.
Murray says they hope to evolve some of the submissions into real-life activities or displays in the upcoming exhibit. But at the very least, the submissions will bring new ideas (and of course, inventions) to the table.
"We may not come away with a real world product, but we will come away with some totally new ideas about places of invention that go beyond anything the Lemelson Center has thought about before," she said.