It's a Global Solstice Party and You're Invited
Sound artist Charlie Morrow organized artists and scientists from around the Earth to celebrate the solstice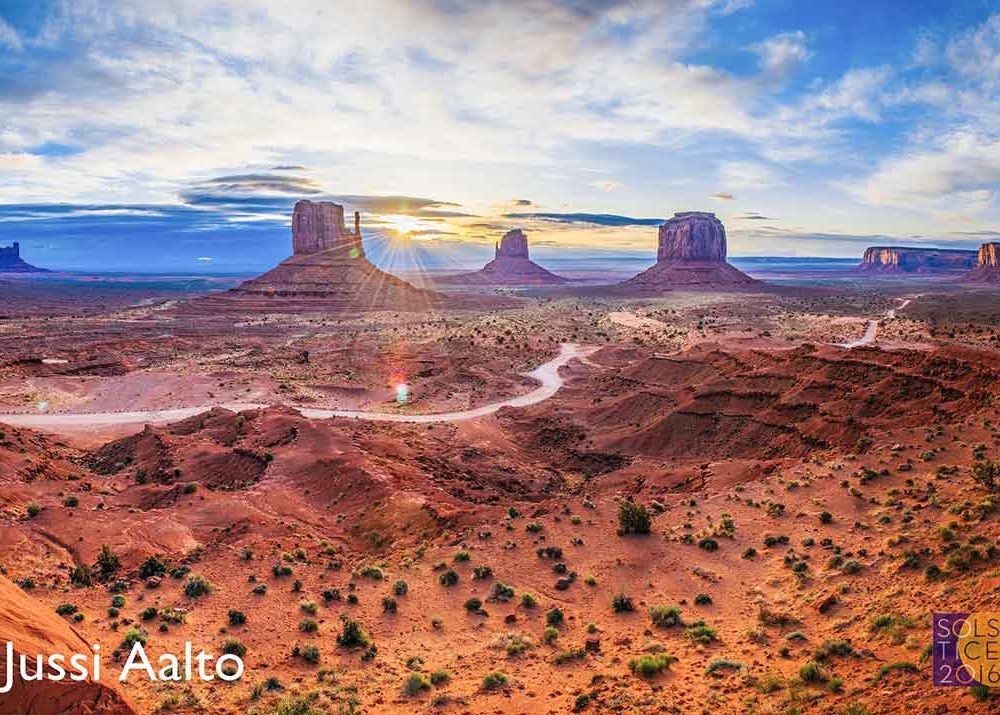 Charlie Morrow is throwing a solstice party and the entire world is welcome. This means you.
Morrow is putting on an international, multi-media event that is described as "a happy marriage between science, media, art and indigenous cultures, celebrating the solstice as never seen before. A feat of international internet streaming that will allow viewers and listeners to tune into one rotation of programming around the world from wherever they are."
Try to wrap your brain around this and you may be rewarded. On June 21st, the day of the summer solstice, Morrow has organized dozens of people around the world to stream video and audio of science, art and shamanism connected to their cultures as the sun passes at 5 p.m. in each of the Earth's 24 time zones.
Morrow is a sound artist, musician and composer among many other things. His soundscapes have been featured in the Smithsonian's Arctic Studies Center in Anchorage, Alaska, at National Museum of Natural History's 1999 Vikings exhibit, as well as audio tours for The Kennedy Space Center and featured in other museums from Columbus, Ohio to Helsinki, Finland.
"There must be at least 20 institutions and at least a hundred people who are sharing their work," says Morrow. "Not everyone who is speaking has got the aegis of their institution. …almost nobody who is working on this isn't connected to an institution. Everybody is part time or full time or retired from some sort of institution. There's a very big segment of the artists from the Arctic and Finland."
According to his press release, "The Arctic Studies Center of the Smithsonian Institution will contribute with their own unique collection of materials from their archives and current research from the Arctic and Subarctic. There will be a beautiful mix of materials showcasing endangered languages, astronomy, poetry, literature ...Aztec sun gods, Southwestern 'sun daggers' and much else. Some never seen or heard before!"
"Just turn it on and then watch it!" says Morrow. "And all of the materials will be archived. When it happens it's gong to start at the international date line and then it will move an hour at a time around the world. As anyone approaches the material they should have some picture of the world and look for areas of interest. . . Because of the way that the molecules of science, art and design are presented, the same elements are woven in all three disciplines. The chance to see that play out unmoderated is what we offer."
Is this like Burning Man on the internet for science?
"Yes, that's a cool way to say it! This could be like Burning Man for science and design and art, online!"
But don't let all of this overwhelm you. Each time zone's contributions will be shown in order, without confusing overlaps. "Remember that scene in The Man Who Fell to Earth," says Morrow, "where David Bowie's character is sitting there watching all the moving images at the same time? We aren't doing that. This is more sequential."
For more details, access to the live feed, and a sample of Morrow's sound artistry.