Inaugural Balls on the Mall
Take a look at all the parties that will be going on at the Smithsonian museums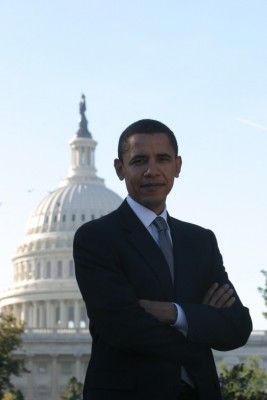 If you're the socialite who will be hitting up the slew of black tie balls in DC, then you must have a bottomless wallet and a dance card that's loaded to the hilt. Even with tickets selling for a couple hundred bucks a pop on the low end, these events are already sold out. Take a look at all the parties that will be going on at the Smithsonian museums.
Or are you a Cinderella or a Cinderfella who can't go to the ball? Don't bibbity bobbity boo-hoo about it—take matters into your own hands! How do you plan on celebrating Obama's inauguration? Tell us in the comments area below!
Sunday, January 18
The California Bash Inaugural Celebration: Fly Me to the Moon --Smithsonian Air and Space Museum
Lincoln 2.0 Inaugural Ball -- Smithsonian American Art Museum
Note: So, we all know that 2009 marks the bicentennial of our 16th President and full-fledged Lincoln-palooza will be running rampant throughout the nation's Capital. On that note, how could anyone pass up a celebration held in the same place where Honest Abe had his second inaugural ball?
Monday, January 19
Georgia Inaugural Gala -- National Museum of Natural History
New Mexico Society -- National Museum of the American Indian
South Carolina State Society: 2009 South Carolina Presidential Inaugural Ball --National Air and Space Museum
Virginia's Inaugural Black Tie and Blue Dominion Ball -- Udvar-Hazy Air and Space Museum
<blockquote<p class="MsoNormal">
Will feature honored guests Governor Timothy Kane and former Virginia Governor Douglas Wilder and performances by the Commodores.
Tuesday, January 20
Inauguration Night: A Celebration of Change for the World -- Smithsonian Museum of African Art
Will feature performances by Yassou N'Dour and Akon as well as a video tribute with goodwill messages from dignitaries the world over from Nelson Mandela to Jamaican Prime Minister Bruce Golding.
Florida State Society Inaugural Celebration -- National Museum of the American Indian
Blue Diamond Inaugural Ball -- National Museum of Natural History
Will feature performances by Jackson Browne and Graham Nash.
Inaugural Peace Ball --National Postal Museum
Will be guest-hosted by Harry Belafonte and feature musical performances by Jackson Browne, Graham Nash (yeah, they're double-dipping), Joan Baez and others.
</blockquote<p>