A Huge Shipment of Crustaceans Is Heading North From Louisiana to D.C.
The Natural History Museum prepares to add 100,000 more specimens to their collection already totaling 11.3 million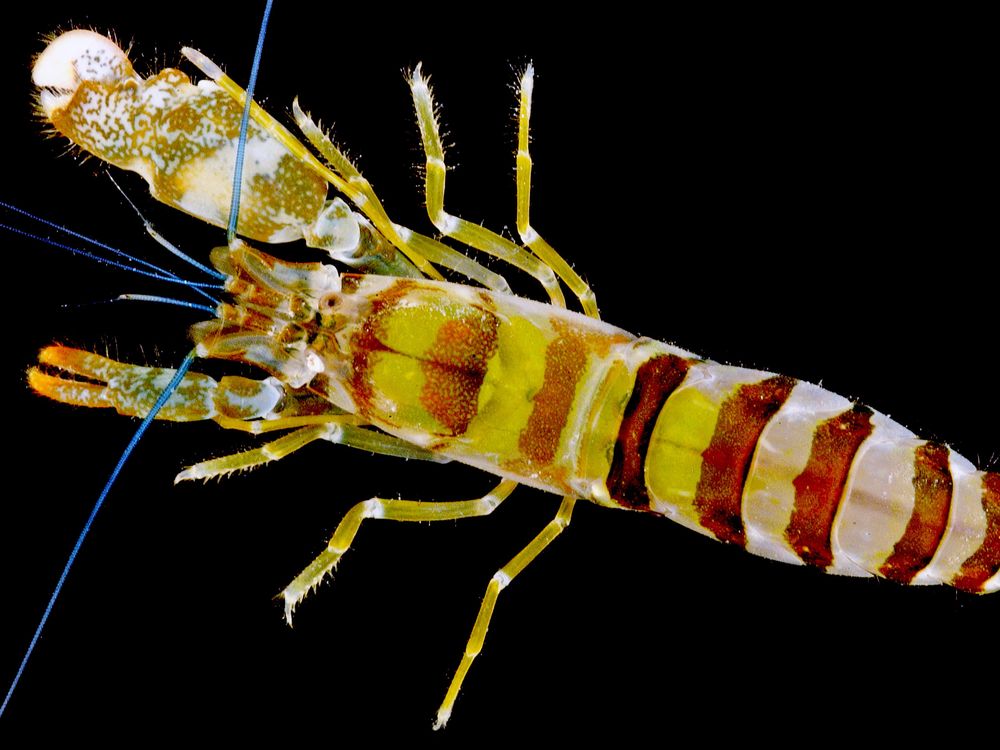 For more than four decades, Darryl Felder was dedicated to collecting and preserving 100,000 crustacean specimens held at his research lab at the University of Louisiana Lafayette. When Felder arrived at UL Lafayette in 1975, the school already had a collection of crabs, lobsters and shrimps. Under Felder's leadership, and with $8 million worth of federal, state and corporate grants, UL Lafayette's collection has become one of the largest known archives of gene sequence-quality marine decapod (ten-footed) crustaceans.
Following his retirement in 2014, Felder continued to partner with graduate students and faculty researchers on the collection. Now, four years later, he is elated that the 100,000 specimens housed in 18,000 containers are being shipped to the Smithsonian's National Museum of Natural History in Washington, D.C.
"For it to have survived to this point," Felder says, "and now be recognized as of value to the Smithsonian, nothing can make me feel better."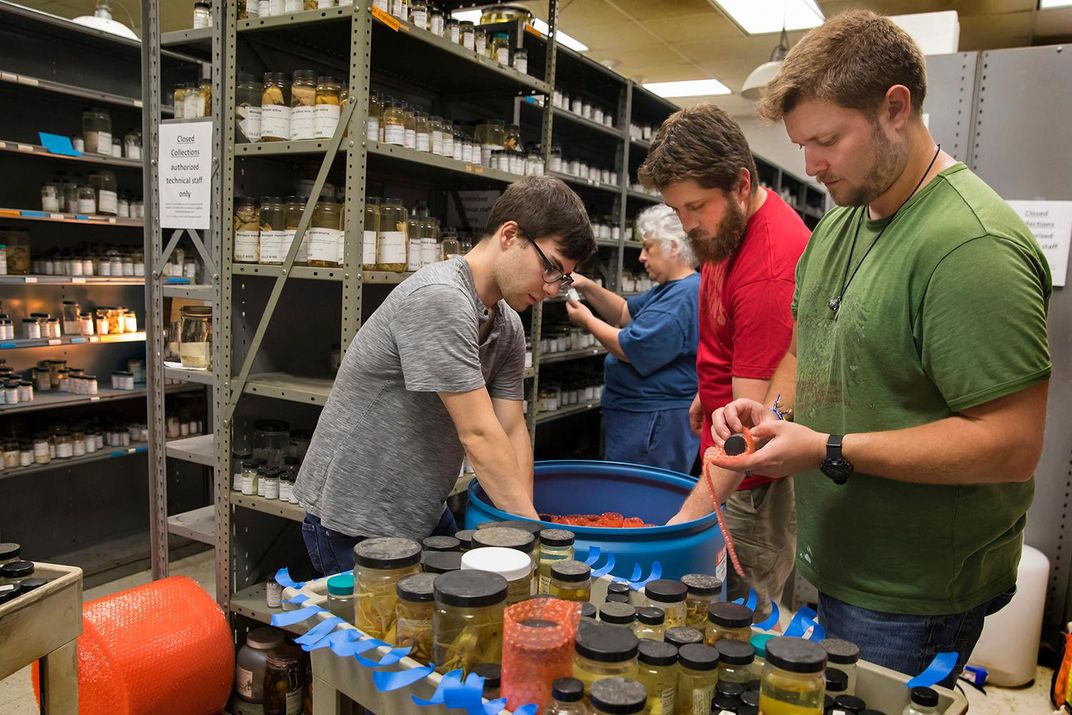 UL Lafayette's four decades of expeditions across the Gulf, the Caribbean, Atlantic and Pacific, have resulted in an unprecedented array of decapods in the collection, including from Belize, Brazil, Columbia, Cuba, the Bahamas, Nicaragua and Venezuela. Many of the countries, where Felder and his team once scoured, have since begun restricting access to those locations.
Already home to 11.3 million crustacean specimens, the Natural History Museum sees the potential to fill in gaps in its collection with the new acquisition. The addition will double the museum's holdings of crustacean specimens collected in the Gulf of Mexico alone.
The incoming specimens have been meticulously preserved in high grade ethanol. Scientist can now use the maintained gene sequence quality to compare and contrast decapods and uncover relations between species, their geographic origins and other trends.
Having a "base-line" collection of diverse crustaceans has proven most valuable. The UL Lafayette specimens were used to determine the effects of the 2010 BP oil spill on Gulf crab and shrimp.
Along with the specimens, the Natural History Museum is acquiring the University's electronic database, as well as research notes and photographs written and taken by Felder. Azmy S. Ackleh, dean of the Ray P. Authement College of Sciences, refers to Felder as the collection's "patriarch."
While Felder and a team of technicians worked at clearing the labs shelves and packing away the specimens, a graduate student patted him on the back. "Don't worry Dr. Felder," they said. "It's going to a better place." Felder agrees "It's a little bitter sweet," he says. "But oh, I know, it's exactly the right thing to do."