HUGE News From the Zoo: Three New Elephants Are Moving In
Three female Asian elephants will come to the National Zoo from the Calgary Zoo in spring of 2014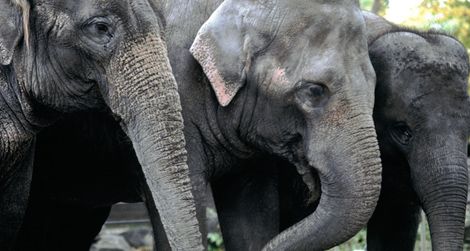 In a summer marked by the meowing of new tiger cubs and the heady anticipation of a successful panda pregnancy, the National Zoo announced today another huge gain to its growing population. Next spring, three female Asian elephants will come to live at the National Zoo on long-term loan from Canada's Calgary Zoo. The move comes at a time when the National Zoo is greatly expanding their elephant habitat with the building of Elephant Trails, a habitat that spans 8,943 total square meters. In 2010, the initial portion of Elephant Trails debuted. Earlier this year, an indoor portion, the Elephant Community room opened. "One of our major goals of this project is to create an environment where elephants can live as a more natural social unit," elephant manager Marie Galloway told Around the Mall when the renovations for the community room were completed. "That means creating a multi-generational related herd of elephants."
The addition of the Calgary Zoo's three female elephants is a step toward realizing the Zoo's goal of a multi-generational herd. The three females range in age by about a decade in a half, with the youngest, Maharani at 23 years and the two elders, Kamala and Swarna at 38 years. They will join four other Asian elephants already at the National Zoo, three females 65-year-old Ambika, 38-year-old Shanthi and 37-year-old Bozie—an elephant which the Zoo acquired in May from the Baton Rouge Zoo – as well as one male, Shanthi's 11-year old son Kandula. For two of the Zoo's existing elephants, the addition will be more of a reunion: records indicate that Kamala, Swarna, Bozie and Shanthi all spent time together at the Pinnawala Elephant orphanage in Sri Lanka before departing for new homes in North America in 1976.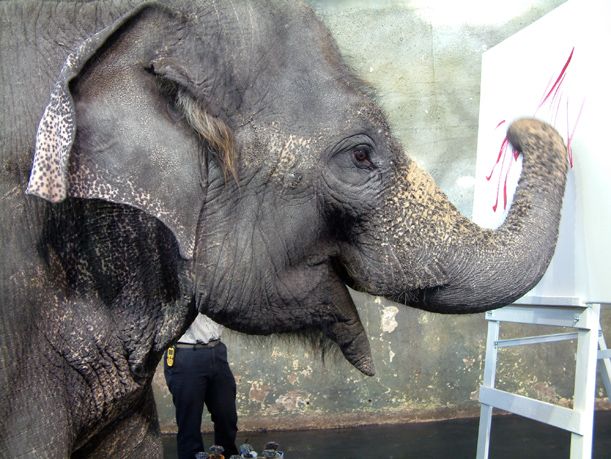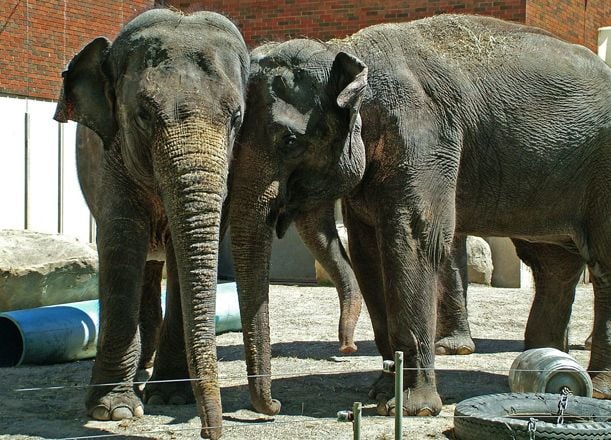 The announcement first came from the Calgary Zoo in April 2012 that they would be relocating their elephants, opting to move the animals to a facility that could offer them greater social interaction and physical mobility—but the search for the perfect home was long and exacting. "Given the wealth of practical and scientific expertise we have at Calgary in the welfare of captive elephants, we were very specific about the expectations for our herd, and so we took time to ensure we could find the best possible home for them," said Calgary's Jake Veasey, director of animal care, conservation and research in a report. Eventually, the team settled on the National Zoo, thanks in large part to the wealth of expertise offered by Smithsonian researchers, and the expanded facilities that the Zoo could offer the animals. "We wanted them to go to a facility where their social group can expand, where they can be part of a breeding program and where they can have greater freedom to spend time in the open air year round, 24 hours per day," Veasey said.
Before the three elephants come to the National Zoo next spring, Zoo staff will travel to Calgary, to become acquainted with the elephants on their turf. In turn, elephant specialists from the Calgary Zoo will escort the elephants to Washington, to ensure a smooth transition.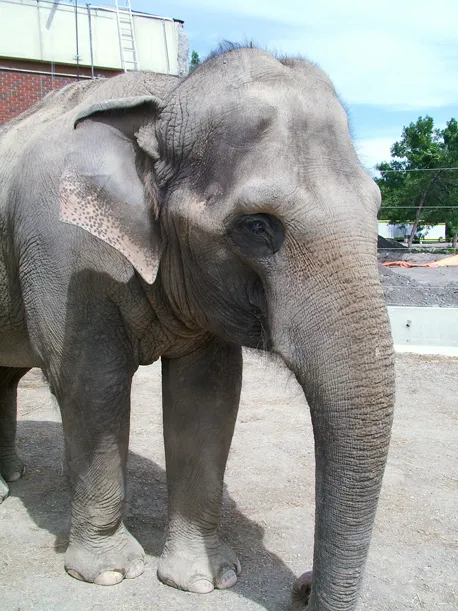 Preserving Asian elephants through zoo conservation is an important task for elephant experts. The Asian elephant is currently listed as endangered on the World Conservation Union's (IUCN's) Red List of Threatened Animals—only around 30,000 to 50,000 Asian elephants are alive today. In the wild, Asian elephants can live up to 60 years; Ambika, the matriarch of the Zoo's elephant family, is one of the oldest elephants in North America.