How The Green Book Aided African American Motorists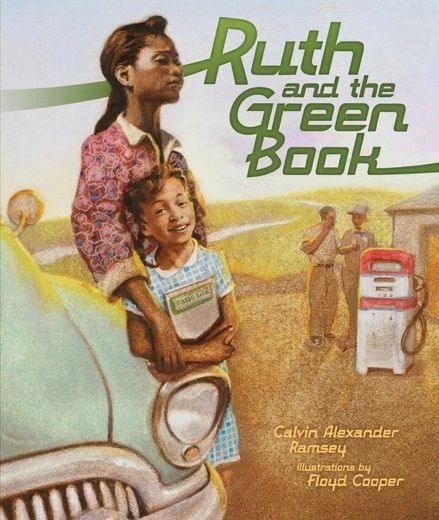 In the 1930s as automobiles became a fixture in American culture, millions of people took to the roads, causing hotels, restaurants and other roadside entertainment to flourish. But for African Americans, hopping in a car and taking a road trip was no simple endeavor. Having to contend with wide-spread racism, it was all too often that the proprietors of hotels, eateries and gas stations would deny them service.
But in 1936, a postal worker living in New York City  named Victor H. Green provided African Americans with an indispensable tool: The Negro Motorist Green Book, a travel guide that provided a list of nondiscriminatory places to eat and rest so to save travelers from indignities on the road. Each year, Green printed and sold 15,000 of the books, which were available at Esso Stations (the only gas station to welcome African Americans) and black-owned businesses until 1964. "There will be a day sometime in the near future when this guide will not have to be published," he wrote in the introduction. "That is when we as a race will have equal opportunities and privileges in the United States."
Green began collecting citywide information about hotels, eateries, gas stations and businesses that would serve black customers. First published in 1936, demand was so great that Green continued to expand his guide on an annual basis so that it eventually covered the continental United States, Bermuda, Mexico and Canada.
Atlanta author and playwright Calvin Alexander Ramsey never heard of the Green Book until a few years ago when it casually sprung up in conversation. He has since written both a play and a children's book around the traveler's guide and the light it sheds on race relations in mid-century America. A dramatic reading of the play, sponsored by the Smithsonian's African American History Museum and set in a Missouri African American tourist home, takes place Wednesday evening, September 15 16, at Washington, D.C.'s Lincoln Theater. (And for a discussion of spots in the District of Columbia that were once featured in The Green Book, check out this Washington Post piece.)
For those unable to make the reading, check out Ramsey's new children's story Ruth and the Green Book. It's a wonderful take on the classic "to grandmother's house we go" tale, but with the hardships of the Jim Crow South thrown into the mix—and the Green Book as the "magic talisman" that helps a young girl and her family safely reach their destination.