How the Smithsonian Grapples With Climate Change
As a hub for research and education, the Institution is poised to help the world find solutions to the global challenge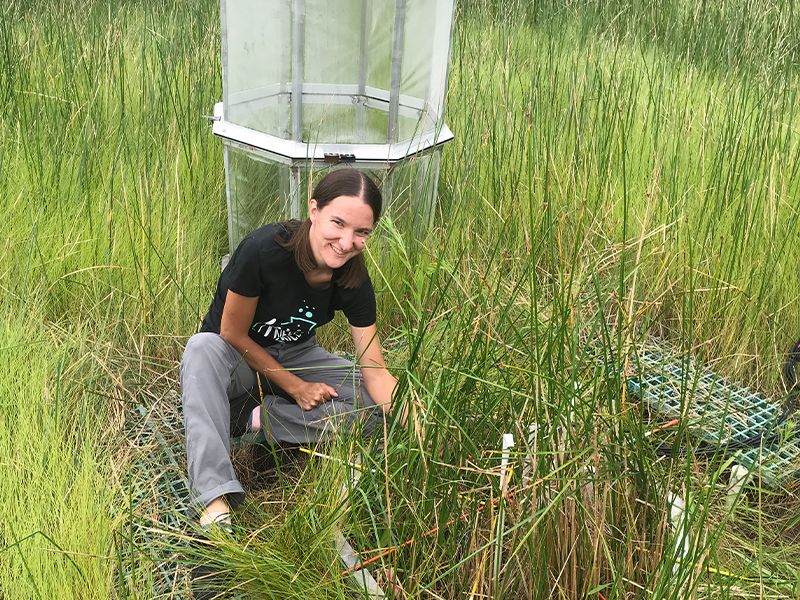 In February 2010, a Smithsonian off-site collections storage facility collapsed from the heavy weight of snow during one of the most severe winter storms in Washington, D.C. history. In 2012, Superstorm Sandy caused severe flooding at the Smithsonian's George Gustav Heye Center in Lower Manhattan in New York City.
This past summer and fall delivered another wave of environmental catastrophes across the nation: destructive hurricanes and floods, punishing droughts, devastating wildfires and more. For the Smithsonian and other cultural institutions, we are confronting not only threats to our collections and infrastructure, but threats to the values we hold most dear: preserving the heritage, culture, health and livelihood of the communities we serve. 
The climate crisis touches on nearly every aspect of human lives—where we live, how we work, what we eat. That is why I believe that the Smithsonian is uniquely positioned to lead the charge to find solutions to climate change. As an interdisciplinary research institution, a hub of education and learning, a respected cultural steward and a trusted source of information, we can bring the full range of our expertise to bear on the challenge of the century. 
At the Smithsonian Environmental Research Center in Edgewater, Maryland, citizen scientists work alongside Smithsonian researchers to gather data on forest biodiversity, invasive species distributions and water quality issues. Every year, staff and visiting scientists at the Smithsonian Tropical Research Institute in Panama publish hundreds of articles in peer-reviewed journals, leading the global research community to better understand tropical forests, marine ecosystems and their relevance to human welfare. Exhibitions like "Deep Time" at the National Museum of Natural History help visitors understand the origins of life on earth and explore how their decisions can affect the planet's future. Educators from the Smithsonian Science Education Center create hands-on, age-appropriate curricula teaching young people how to be leaders in building sustainable communities. The LEED (Leadership in Energy and Environmental Design) Gold certification of the National Museum of African American History and Culture recognizes the Smithsonian's internal commitment to sustainability. 
The Smithsonian has an unparalleled capacity to produce, curate and communicate science to a broad public. But we also have a duty to give hope. By empowering our audiences with critical information and the confidence to act, we can pursue a shared, sustainable future for all.