How Chuck Berry's Cadillac and His Guitar, Maybellene, Came to the Smithsonian
Curator Kevin Strait from the African American History Museum details the day he met the great musician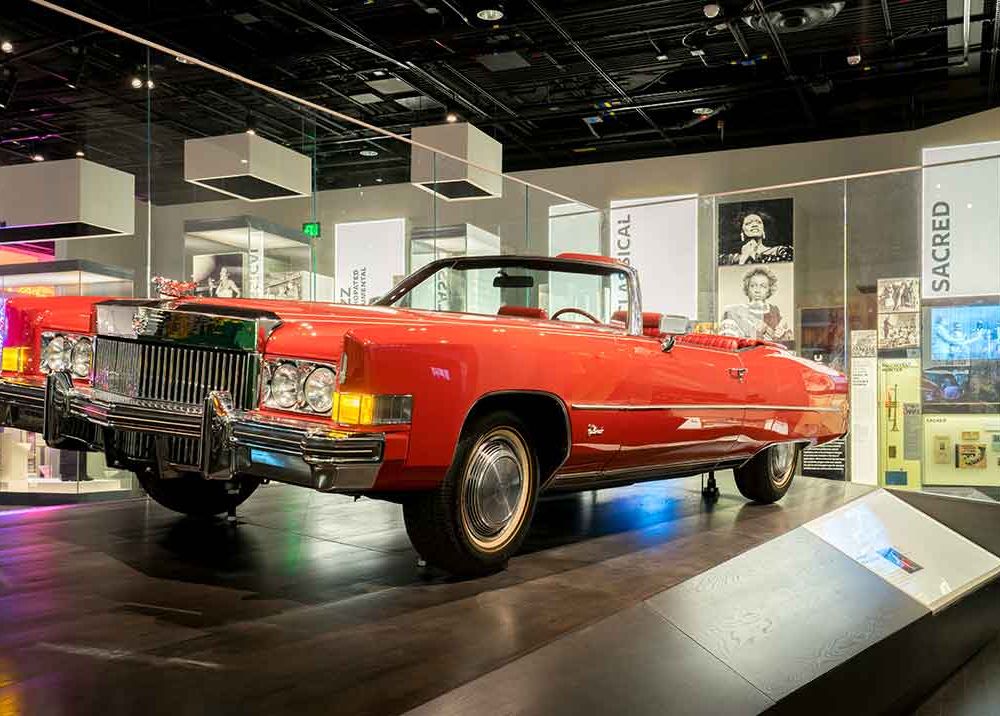 I wasn't nervous until we were about five minutes away from arriving at Chuck Berry's home.
After landing in St. Louis on November 11, 2011, Mr. Berry's longtime friend and business associate Joe Edwards picked me up to take me to the expansive, tucked-away estate in Wentzville, Missouri, known as Berry Park. I was there to ask Chuck Berry to give one of his Cadillacs to the National Museum of African American History and Culture .
This meeting came after months of preparation, research, building contacts, cancelled plans and extended deadlines—all with the purpose of acquiring artifacts for the museum's exhibition "Musical Crossroads" with an opening date still four years away.
I had scripted every detail of my request and precisely planned how I would ask for specific objects, but Joe reminded me not to expect an ordinary meeting or a simple exchange.
"It all depends on his mood," he soberly told me as we arrived at the Berry Park gate and I sunk deeper into my seat, wondering how in the world this was actually going to work.
We drove past the fields that Chuck Berry, then in his mid-80s, still mowed and arrived at one of the homes on the property used for his business affairs. We were greeted by his longtime assistant Francine Gillium and told to wait upstairs for Mr. Berry who was to arrive soon.
I sat nervously in his office reviewing my notes while trying unsuccessfully not to think about the famous scene in Hail! Hail! Rock 'n' Roll where Chuck Berry sternly upbraided Keith Richards for not playing the opening lick to "Carol" in the way he wanted it. Most of the stories I had heard about Mr. Berry's famously acerbic personality were similar, and they all seemed to come to mind as I anxiously awaited my host.
I looked out the window a few minutes later and saw him drive up to the building in a golf cart. Dressed casually for a lazy weekend, he hopped out of the golf cart and quickly made his way to the office with all the grace he routinely displayed on stage.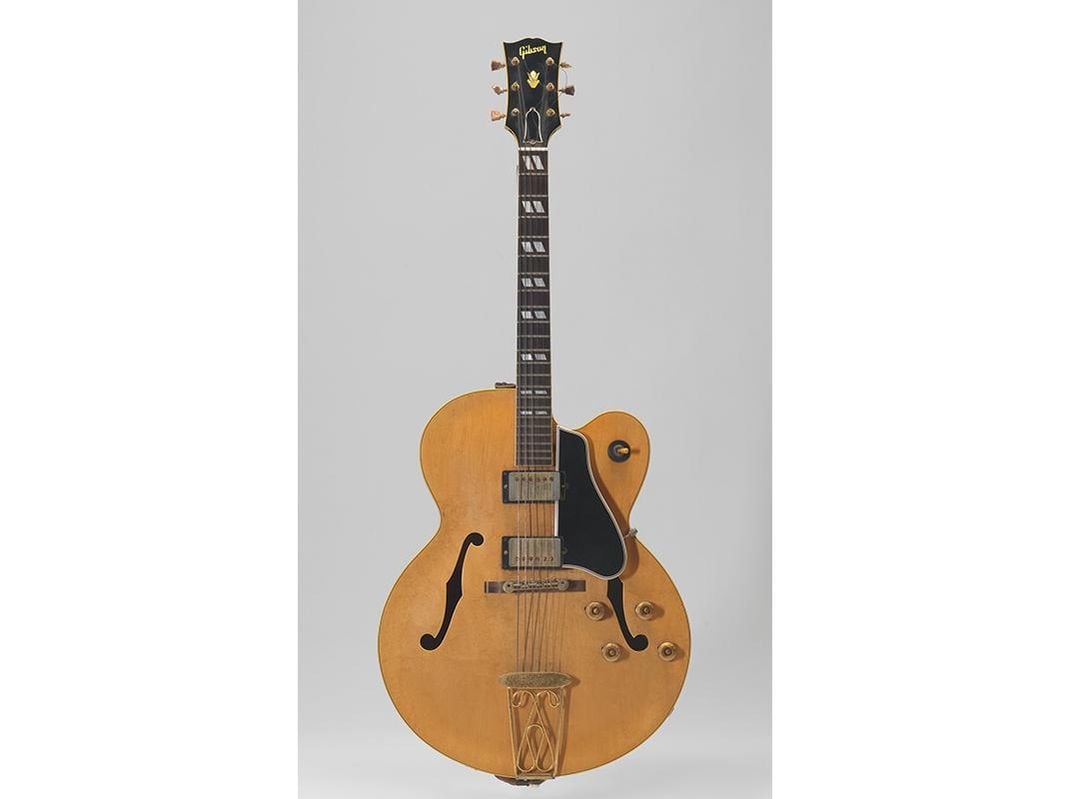 I had met him a few months earlier, backstage after one of his shows. We briefly discussed plans for the museum while he ate chicken wings and greeted several other guests. This meeting was scheduled for the entire day but it almost ended abruptly with the first words out of his mouth. 
He shook my hand, smiled warmly and in a tone that was both delicate and forceful, uttered—"I'm not giving you a single thing."
I should have anticipated those words. In a legendary career that spanned more than six decades, Chuck Berry was among the principal sonic architects of rock 'n' roll—but he was also a businessman and famously shrewd. The exhibition needed Chuck Berry to help unpack the crucial importance of rock 'n' roll and its icons, and to examine the larger role that popular music plays on discussions of race, identity and commercialism. 
Chuck Berry was rock's first great songwriter, guitarist and showman, absorbing jump blues, swing, tin pan alley, country music and the foundational principals of acoustic and electric blues to establish the template for how rock 'n' roll should sound. Amassing those sounds and styles was no small feat and the integral role that Chuck Berry played in the formulation of this music helped develop and propagate the identity and character of American youth culture at the time. This music took over the world, and at its helm was a young African-American musician from St. Louis.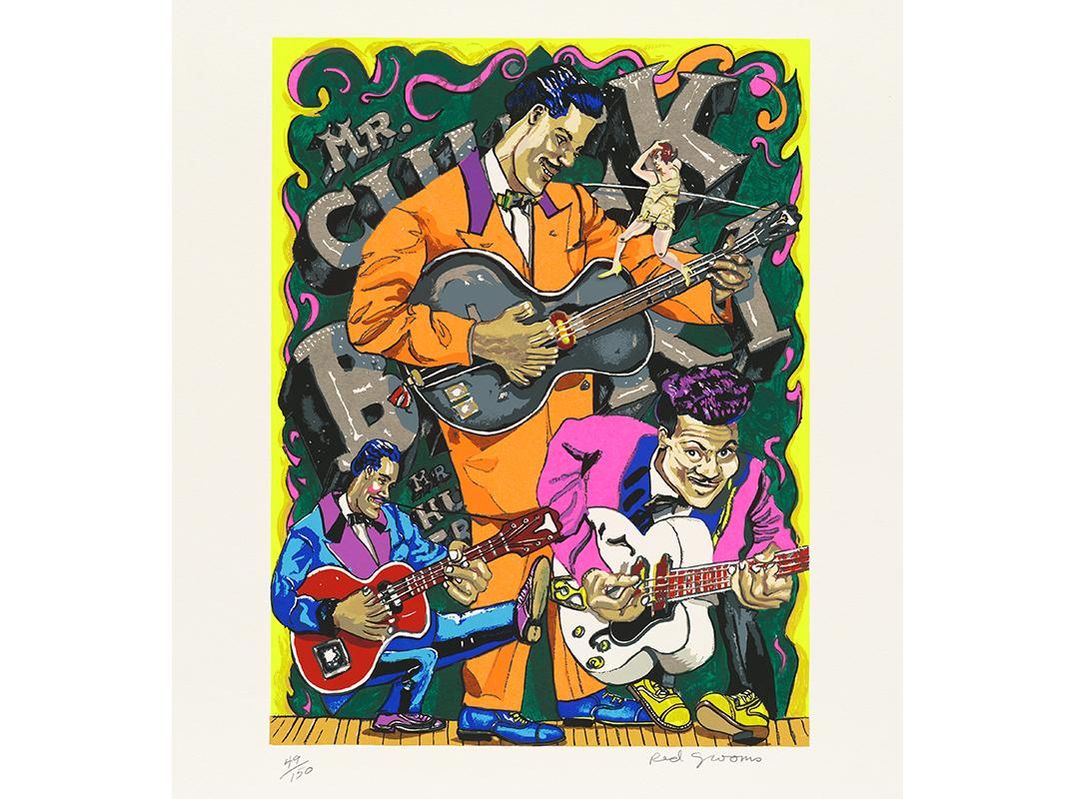 This was the story we wanted to tell in the museum, but getting him to agree to it was another task altogether.
We had our eyes on several objects, but acquiring one of his Cadillacs was the main focus of the visit. The Cadillac—a 1973, candy apple red convertible El Dorado—was a part of Mr. Berry's personal fleet that he maintained over the years and was featured in the documentary film Hail! Hail! Rock 'n' Roll. 
In the film, Francine drove this Cadillac with Chuck Berry in the backseat onto the stage of the Fox Theater in St. Louis, which happened to be the same theater that turned him away as a child because of his race.
The Cadillac represents so many facets of Mr. Berry's career and character. It defines Chuck Berry as a businessman. He often drove himself in one of his Cadillacs to his gigs, demanded his fee up front, performed and left again in his Cadillac. The Cadillac also symbolizes not only the musician's success, but his agency and his ability to commandeer his career within the complicated and racially segregated world of the music industry. And finally, it illustrates Berry as a musician. The Cadillac served as a lyrical fixture in so many of his early songs. His brilliant facility for lyrics focused on the obsessions and aspirations of American youth culture and the car represents that sense of personal freedom.
Adrenaline kept me talking after the inauspicious start to our conversation. And Chuck Berry was listening with an open mind. I had only one selling point. I did not come to his home to make a purchase or do an elaborate deal. I simply told him that we wanted to put him in a gallery with Duke Ellington, so that the millions of people who walk through this museum would forever associate his contributions in historical accord with the great names of popular music. 
This broke the ice and we began talking about an array of topics ranging from jazz, the Occupy Movement and great black leaders from the Civil Rights era. After hours negotiating and walking from one room to the next, we ended up in his kitchen. 
He was eating his lunch, when he suddenly said: "Alright."
After we finalized the terms of the donation, he offered me several ice cream sandwiches from his freezer to celebrate the deal. I ignored my diet and happily ate two of the sandwiches before politely declining the third.
On November 11, 2011, Chuck Berry donated the Cadillac and one of his early touring and recording Gibson guitars, nicknamed "Maybellene" after his first hit. When the truck finally arrived to pick up the car, he didn't want to see it go. So he left me to handle the task, but before he left, I did my best to assure him that we would take great care of his objects and his legacy. He shook my hand and said, "you'd better, because I plan to live to be 100 and I'll come see you if you don't."
In the days following his death on March 18, the Cadillac has become a shrine of sorts for museum visitors. The prominently displayed bright red automobile is already a favorite site for selfies, but the space is more crowded and livelier this week with parents and teachers talking to children about rock 'n' roll and sharing their memories of Chuck Berry and his music. I've even noticed a time or two where visitors have attempted the duck walk in front of the Cadillac.
As Chuck Berry would say: "It goes to show you never can tell."
Chuck Berry's guitar "Maybellene" and his Eldorado Cadillac are on permanent view in the exhibition "Musical Crossroads" at the National Museum of African American History and Culture. The National Portrait Gallery is displaying the 1978 collage by artist Red Grooms of Chuck Berry in its Memoriam space on the first floor through April 9, 2017.