With cellphones, it's all about connections. At the simplest level, you need a strong connection to even talk to the person you're calling. If you aren't on a cellular or Wi-Fi network, you can't get on the internet, pay a bill, order a ride or play a game. It's a device that fits in a pocket and connects users to someone next door or on the other side of the globe in an instant. But the cellphone has many more layers of connection that aren't typically on users' minds.
Those links are explored in "Cellphone: Unseen Connections," a new exhibition at the Smithsonian's National Museum of Natural History that will be on view through 2026. The show walks through every aspect of the technology—from the minerals that make the device function, to the towers that carry the signal, to the servers that make up the networks, to the questions around what the cellphone has replaced and how it impacts culture and the environment.
"For most people, it's a black box," says Joshua Bell, a cultural anthropologist and the exhibition's curator. "They get it, they use it, it's wonderful until it stops working." "Cellphone" seeks to open up the cellphone—literally and figuratively—to get visitors "to think about how they're connected to people through it," says Bell.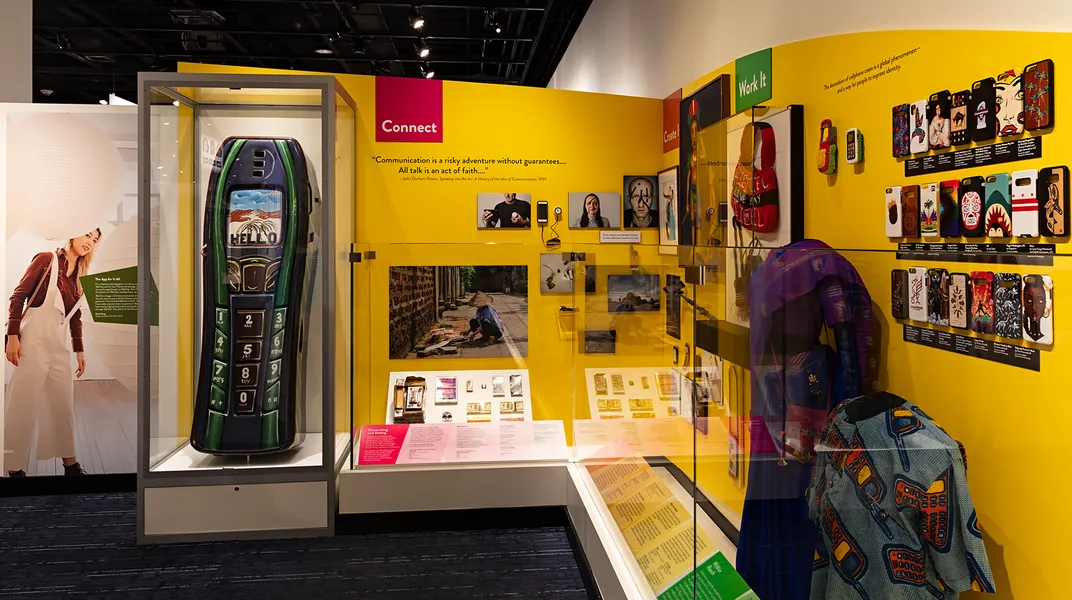 While a natural history museum might seem like an odd place for the display, Bell says the museum's mission, in part, is to delve into people's relationship with nature and the environment. "Technology is core to what makes us human," says Bell, adding that the cellphone has created unique ways of linking us to each other and to the Earth.
Bell hopes the exhibition will spark conversations, especially around thorny topics, such as the moral panics that new technologies ignite, the role of cellphones in promulgating misinformation and violent imagery, and how the cellphone has changed human culture. It is designed to capture the imagination of a target audience: children and young adults from age 13 to 25. This age group has never known life without the cellphone, which is a central element of their lives, says Bell.
The first cellphone—the two-pound Motorola DynaTac 8000x, on display—was made available to the public in 1983, but mobile phones did not become mainstream until the early 2000s. At this point in time, they slimmed down in both heft and price, and texting and picture-sharing became available. The Nokia NK402, Motorola Razr and BlackBerry 8700c—among the 750 objects on display in the show—are some of the cellphone models that allowed for those advanced capabilities.
Teens' struggles and triumphs related to cellphone use—from invasion of privacy to finding empowerment through social networks—are told through a graphic-novel-style series of comic panels. Visitors are invited to a group chat with the characters to discuss the power of having such a device in hand.
And while the targeted age group might be more interested in the latest TikTok challenge than the periodic table of elements, they might be dazzled when they see the red-, pink- and blue-lit case of 65 mineral specimens—each representative of an element used in the average cellphone.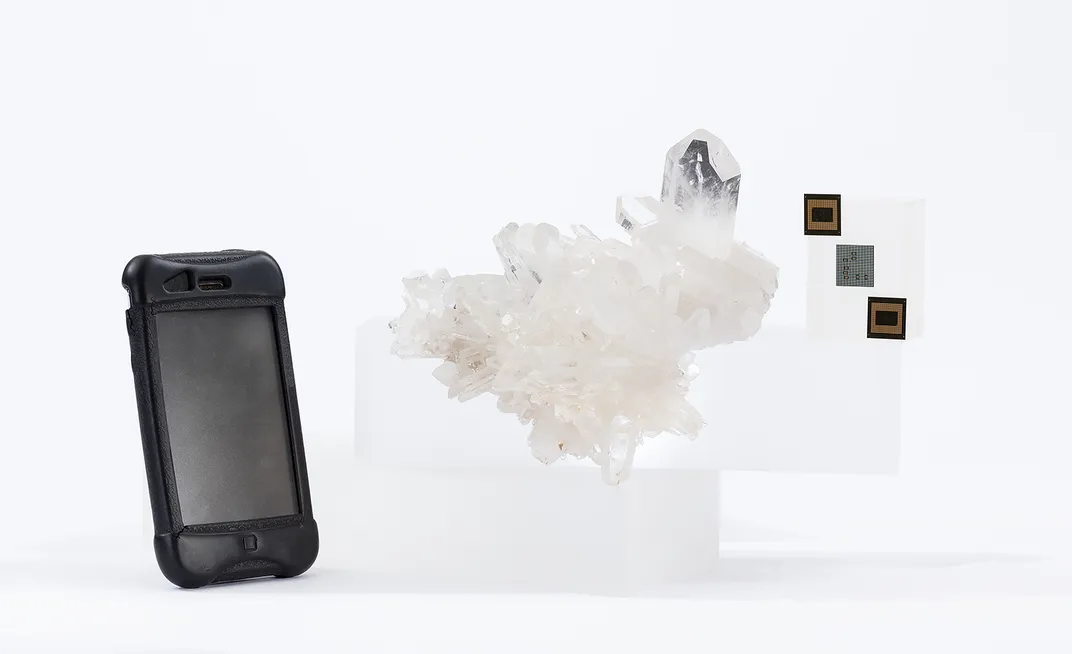 Those minerals are sourced from all over the world, including the United States, but some come at great peril and cost to the miners and to the environment. The sale and extraction of so-called conflict minerals, including tantalum, tin, tungsten and gold—all of which are used in cellphones—may help fund wars and contribute to human rights and environmental abuses. The exhibition designers purposely did not shy from this discussion, says Bell, putting a face to the international supply chain behind the devices.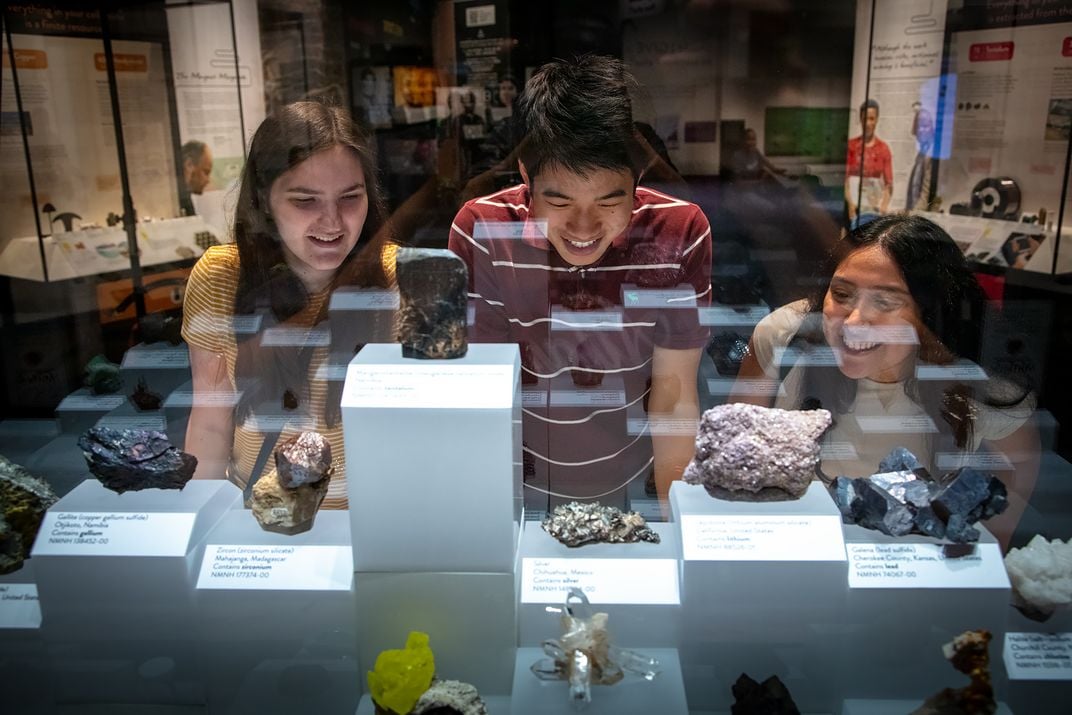 For some, mining can bring benefits. On one panel, Leonard Masengho and Justine Baraka explain, in a transcribed interview, how their small mining operation in the Democratic Republic of Congo helps them not only earn and reinvest income, but also make some purchases that would not otherwise be possible. "Thanks to our work at the mine, we have managed to buy two motorcycles, which are used as taxis," says Baraka. "In addition, we can pay the school fees of two of our younger children and one of our cousins."
Meanwhile, many African countries are also the final destination for wealthier nations' tossed-off cellphones. Small-scale recyclers, scrap collectors and repair people extract usable parts or metals or rehabilitate devices for resale. It can be a dangerous business, as attested to by Ibrahim Akarima, a resident of Accra, Ghana, featured on an exhibit panel, who discusses how he is exposed to toxic fumes when he burns charging cables and other wires to retrieve the copper for sale. "It's quite expensive to buy personal protective equipment," says Akarima. "Working while inhaling the smoke is really affecting my health."
Cellphones, like many other consumer products, are designed to be discarded—with enticements to move to new models and efforts by manufacturers to prohibit repairs. The exhibition addresses this fact head-on by highlighting recycling efforts and small businesses pushing for the "right to repair" cellphones.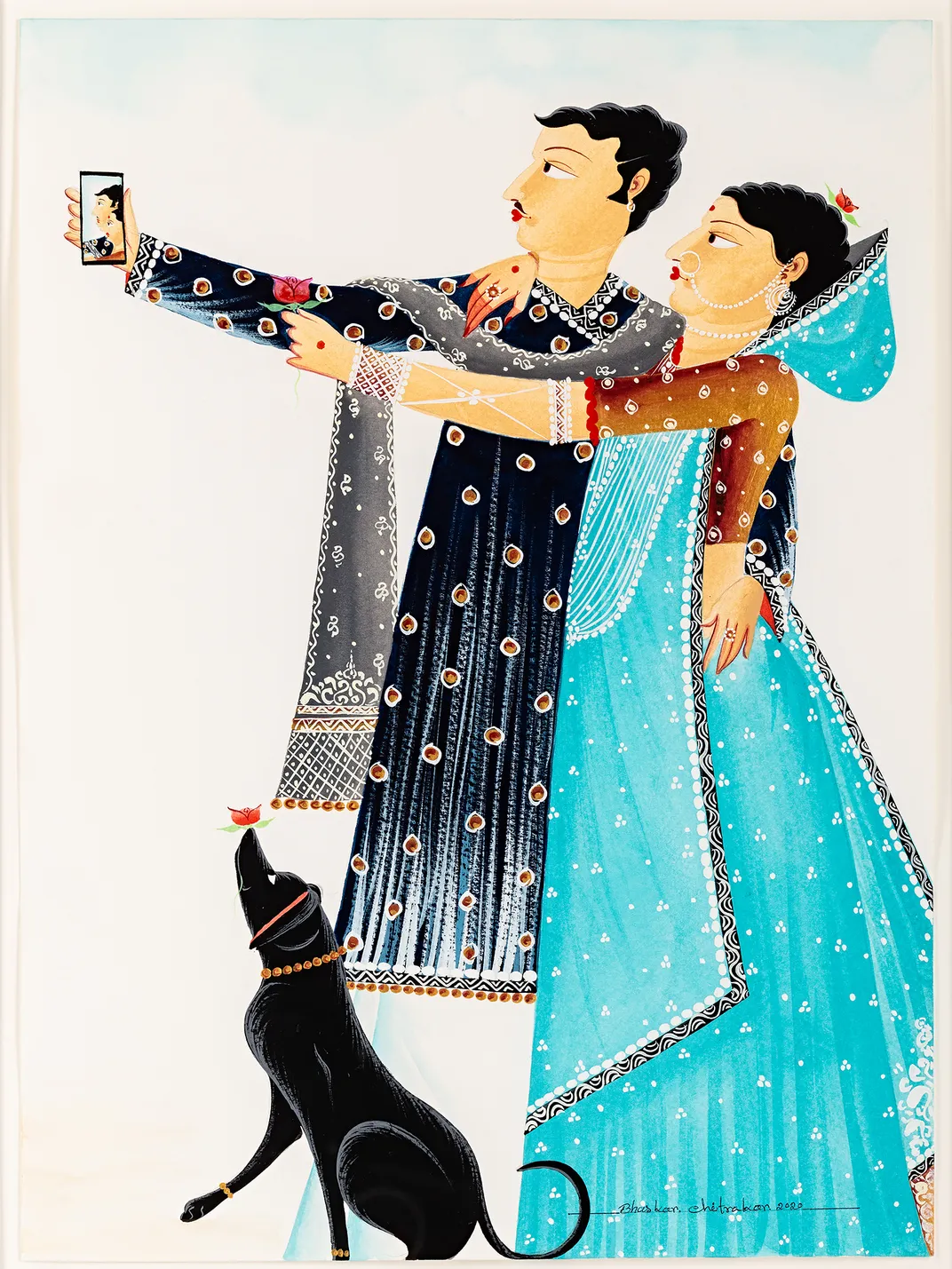 "A sustainable phone is the phone you have," says Bell. The museum's curator of globalization hopes that visitors will get a window in on the impact of conspicuous consumption, and also absorb the message that recycling and repair can help lessen the burden. The show even features an interactive game where visitors can learn how to fix or extend the lives of their phones.
Cellphones also consume vast amounts of energy through the computer servers that power networks and deliver content. (A server—blinking lights and all—was built specifically for the show and is on display.) To drive home this point, the exhibition explains how the YouTube video "Baby Shark" has been watched more than 8.5 billion times since 2016 (13 billion at press time), the equivalent of 25.5 gigawatt hours of energy consumed, or more than all the energy used in more than 2,300 American homes in a year.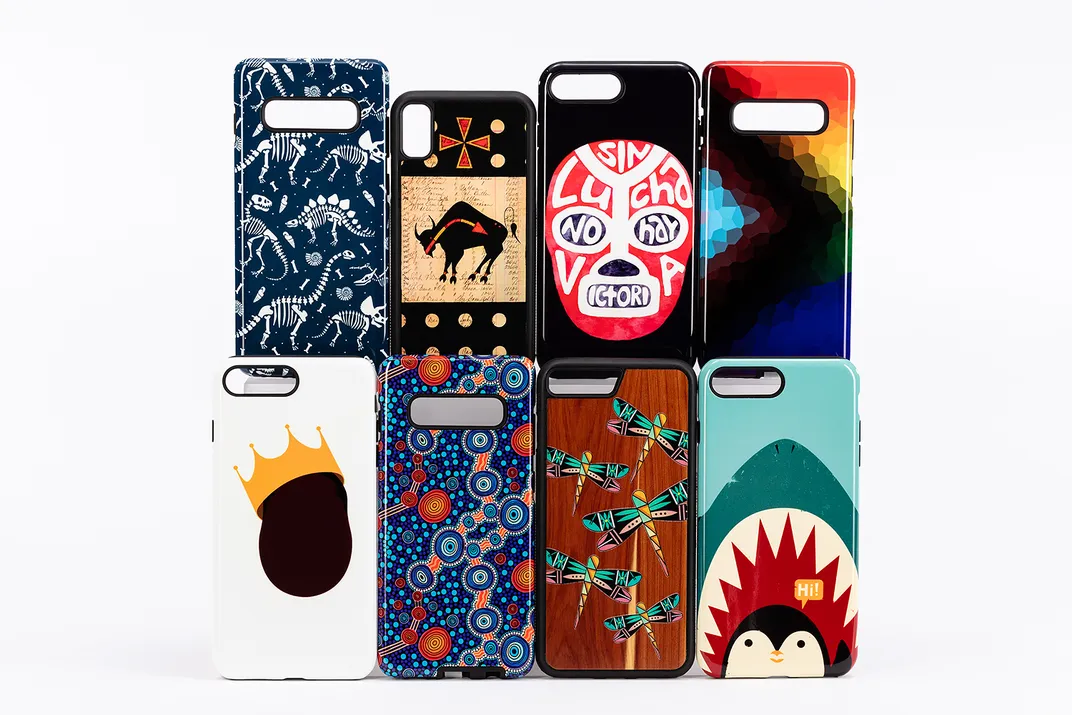 Like "Baby Shark," cellphones have become a global phenomenon. Museumgoers can take in "Emotiki," a set of emojis representing Maori facial tattoos, traditional foods and cultural practices; a bilum (string bag) from Papua New Guinea used to hold a cellphone; and the story of M-Pesa, an app that allows people with or without bank accounts to conduct commerce in Kenya and six other African countries.
Older visitors may be saddened or surprised by the wall of items that the cellphone has either replaced or overtaken—pay phones, fax machines, film cameras, video recorders, phone books, Rolodexes, appointment calendars, dictionaries and newspapers, among others.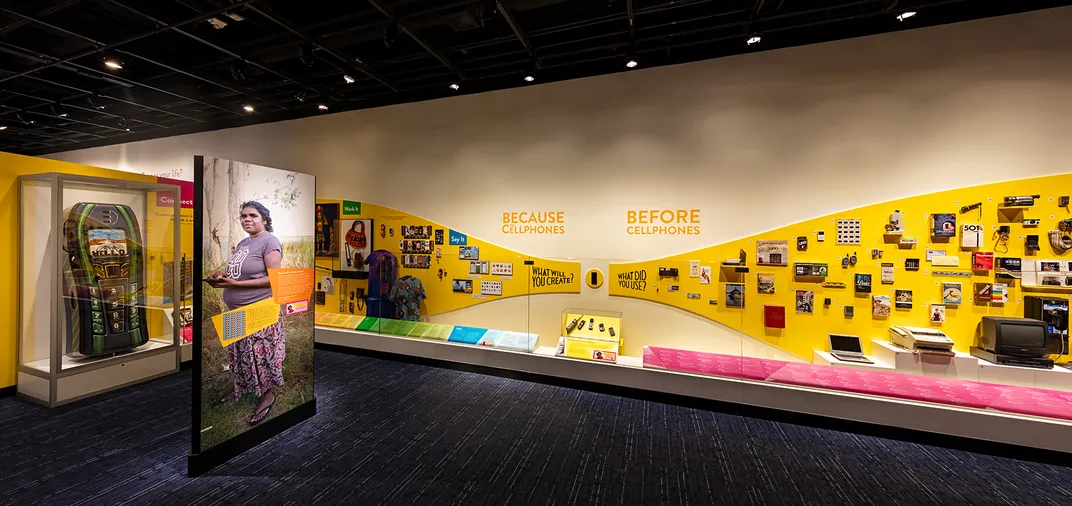 All will maybe become retro cool at some point in the future, but in the meantime, "now is a particularly interesting moment to have conversations around the technology and to think about what it is and isn't doing, and how can we make it better," says Bell.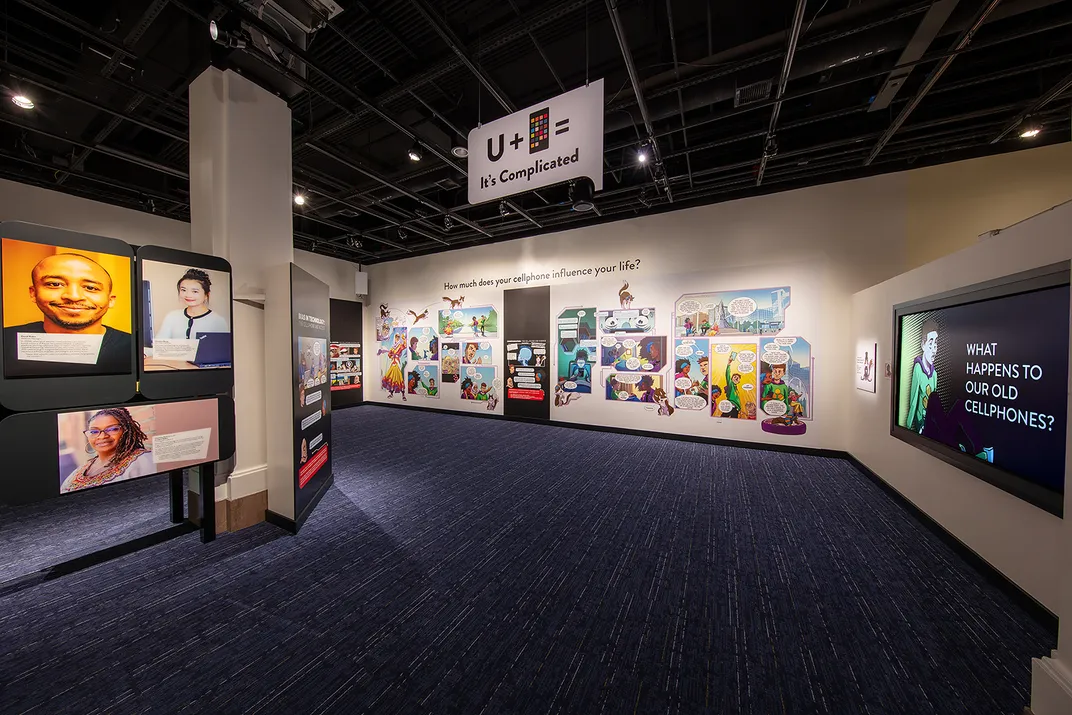 The exhibition highlights a dozen or so "change makers" who are building on what the cellphone can offer. David Kobia, a native Kenyan living in Atlanta, built Ushahidi ("testimony")—a software platform that allowed users to report violence in real time—during post-election turbulence in his home country in 2008. It has since been used in more than 100 countries. Seventeen-year-old Matteo Salvatto of Buenos Aires created Háblalo, a free app that requires no internet connection that helps people with autism, deafness and cerebral palsy to communicate in real time. Then there's the team from Homeboy Electronics Recycling, a program in Southern California that employs people who have been incarcerated to help divert millions of pounds of e-waste from landfills.
"This is a show about everyone," says Bell. "We're all part of this global story that the cellphone exemplifies."
 "Cellphone: Unseen Connections" is on view at the Smithsonian's National Museum of Natural History through 2026.