Hirshhorn's "Summer Camp" Film Series Proves Schtick is Slick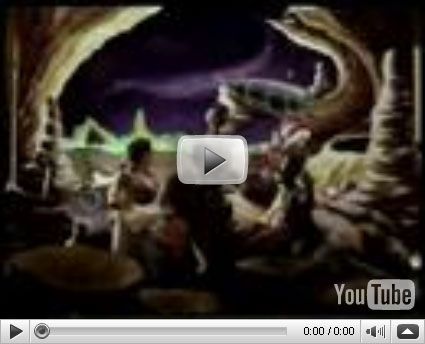 I find the saturation of computer-generated special effects in today's movies a bit disappointing. Modern visuals make for extraordinarily slick films, but what happens to the work of movie artists who plied their craft before the age of techno-wizardry?
It's painfully easy to write off old films as quaint period pieces, failing to realize their contributions to the motion picture industry. Does the average person watching the Smashing Pumpkins' "Tonight, Tonight" music video realize it's based on George Melies' 1902 film "A Trip to the Moon"?
How many moviegoers who sat for Peter Jackson's "King Kong" avoided the (far superior) 1933 original because of the prevailing mindset that computer-generated images make for a better movie?
This is where a good museum engaged in the fine art of homage is invaluable, and this summer, the Hirshhorn pays tribute to the master of stop-motion effects, visual effects meister Ray Harryhausen, perhaps best known for the skeleton battle from 1963's "Jason and the Argonauts."
His animated sequences for a host of sci-fi and fantasy films are painstakingly executed—beautiful works of kinetic sculpture that are oftentimes the token saving grace of an otherwise awful movie. (What's your favorite Harryhausen moment?) Such was the case of the newly colorized "It Came From Beneath The Sea," the first installment in the Hirshhorn's Summer Camp film series.
While this blogger feels moral outrage when "restoration efforts" try to make a film palatable to modern audiences by adding computer graphics or colorizing black and white films, the Harryhausen-approved dye jobs amp up the cinematic schlock to delightful effect.
The audience howled at the awful acting and flat dialog, but whenever Harryhausen's monstrous four-legged octopus crushed a fleeing mob of people, or besieged San Francisco, everyone momentarily held their whispered criticisms and sat glued to the screen. Though his work may seem a tad dated, Ray Harryhausen's animations are still appreciable and his influence on the movie industry is undeniable.
Summer Camp continues with "Earth vs. The Flying Saucers" (June 12) and "20 Million Miles to Earth" (June 29), both are also presented in color. (Fear not, fellow film purists: the DVD editions of these films include both black and white and colorized versions on the same disc.)
Those selections are good, but I wish they had decided to screen "One Million Years BC." Okay, yes, it would be thematically inconsistent, but methinks a bikini-clad Raquel Welch frolicking amongst plasticine dinosaurs would be a surefire crowd-pleaser. Do you secretly harbor affections for a B-grade movie? Which one? Tell us in the comments area below.
The Hirshhorn screenings are free to the public and seating is done on a first-come first-served basis.